Description

This course is held each Monday beginning 4/2/2018 and ending 4/30/018 from 3:30pm-7:30pm.
The Unmanned Aircraft Systems (UAS) - Drone Hands On (Operations) Course is part of BridgelineTEK's UAS training program designed to educate, train, and license prospective UAS Pilots. The program is offered on a flexible schedule, incorporating various educational formats ranging from classroom ­study to real­ world operations. Hands on training will include operational flight training and procedure development. Upon completion of hands on training certified UAS remote pilots will be able to safely and effectively fly unmanned aircraft whle adhering to the protocols and regulatory parameters specified by the Federal Aviation Administration.
Prerequisite: UAS - Drone Ground School (Part 107) Training
UAS – System Introduction (Class 1)
UAS Introduction – Aircraft, Controller, Tablets, Batteries, Flight Controller
UAS Introduction – Aircraft Maintenance, Battery Care, Component Organization
Software Apps – Walk-throughs and Demos (DJI GO, etc.)
Web Resources – Pilot Web, iFlightPlanner, ForeFlight, etc.
Pilot Web – Navigation and UAS Operating Areas
Preflight Training – Weather Briefing, Airspace Check, Airspace Authorizations
UAS – Manual Flight (Class 2)
Preflight Checklists – Batteries, Compass, GPS, Props, etc.
Communications with Tower
Take-Offs and Landings
Radio Control Trainiing – Roll/Pitch/Yaw, Reversed Controls
Radio Control Trainiing – Signal Loss, Emergency Actions
Post Flight Checklists
Documentation – Flight Logs
UAS – Autonomous Flight (Class 3)
Preflight Planning
Software Apps - Walk-throughs and Demos (DroneDeploy, etc.)
Autonomous Flight Planning and Missions
Retaking Control – Engaging Manual Flight
Data - Acquiring, Uploading, Processing, Security, Sharing
Documentation – Flight Logs
UAS – Mission Planning and Emergency Procedures (Class 4)
Autonomous Mission Plan and Execution
Aeronautical Decision Making (ADM)
Risk Management
Emergency Procedures and Settings
Emergency Situation Simulation
Loss of Control (link and flyaways)
Loss of GPS

Instructor: Mike Letson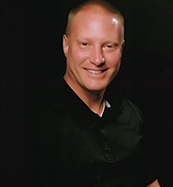 Michael served as a U.S. Army Captain and Aviation Officer as a CH-47 Chinook pilot and later transitioned into aerospace manufacturing. His passion and drive to succeed are evident in his multitude of accomplishments in both military and civilian industries. In the U.S. Army, Mike successfully rose through the ranks to become a Captain, having started his military career as a Combat Engineer and later transitioning to meet the challenges and demands to become a CH-47 Chinook pilot.
Michael is a FAA Part 107 Remote Pilot with a small Unmanned Aircraft Systems (sUAS) rating and currently holds a Commercial Helicopter (FAA) License with Instrument Rating since 2004. Michael is proven leader, and has worked with Fortune 500 companies as well as small and medium-sized businesses. Michael has served key roles in supply chain management, operations, repair and overhaul, sales, materials management, engineering and program management.
Michael enjoys sharing his knowledge, expertise, and experience through training and mentoring at all skill/ knowledge levels. Michael reviews and develops custom training curriculum and teaches in several subject matter areas for businesses and colleges in California.

Michael is the Vice President of Membership for the Southern California chapter of the Army Aviation Association of America (AAAA).