Unmanned Aircraft Systems in Disaster Management (AWR-345)
Actions and Detail Panel
Unmanned Aircraft Systems in Disaster Management (AWR-345)
Tue, May 2, 2017, 8:00 AM – 5:00 PM MDT
Description



Unmanned Aircraft Systems in Disaster
Delivered by: The University of Hawaii
Hosted by: Wyoming Law Enforcement Academy


Please Read this entire page before enrolling
A FEMA Student ID Number is needed to enroll in this Class.
Social Security Numbers are no longer used for enrollments in DHS/FEMA classes. A FEMA Student Identification (SID) Number is needed to enroll. It only takes a couple minutes.
You can get your FEMA SID number here https://cdp.dhs.gov/femasid/
Class Location
Wyoming Law Enforcement Academy
1556 Riverbend Drive
Douglas WY 82633
Date: May 2, 2017
Time: 8:00 am - 5:00 pm
Class check-in starts at 7:00 am in the main office area.
Hrs: 8

Post Credit is available

Cost: There is no cost to attend the training, however accommodations, meals and travel expenses are the responsibility of the student or agency. See accommodation options below.
Class Summary:
Unmanned Aircraft Systems (UAS) are an emerging technology that will likely revolutionize disaster management.

This course aims to explain all the uses of UAS in disaster work, from mitigation and preparedness to response and recovery while detailing the different types of UAS and how each are appropriate for different uses.
The course also explains the current Federal Aviation Administration regulations on who can use UAS and how to apply for authorization to use UAS.
This course is designed and framed to provide participants with a general familiarity of UAS types and applications. An overview of the rules and regulations governing UAS use, and a general understanding of UAS uses in disaster management.
Through this course, first responders, disaster managers, and others will be able to determine how UAS may help them better accomplish their mission objectives.

Modules:

Welcome, Administration and Introduction
Types of unmanned aircraft systems
UAS in Disaster Management
UAS Regulations
UAS Challenges
Applying for UAS Authorization
Course Wrap-up
Target Audience:
All First Responders, as well as city, county, and state emergency management government officials
Accommodations:
Dormitory rooms
Dormitory rooms are available at the Law Enforcement Academy on a first come first serve basis. And must be reserved in advance
Cost for accommodations and meals are $55.00 per Day
Cost for lunch meal only the day of the class is $5.00
Cash or Checks only.

If your Agency agrees to pay for accommodations they can be billed directly.
In order to reserve a room please contact :
Russell Clark
russell.clark@wyo.gov
Hotels:
Holiday Inn (307) 358-4500
Sleep Inn & Suites (307) 358-2777
Hampton Inn & Suites (307) 358-0707
Parking:
Participants will need to park in the parking lot at West end of the academy.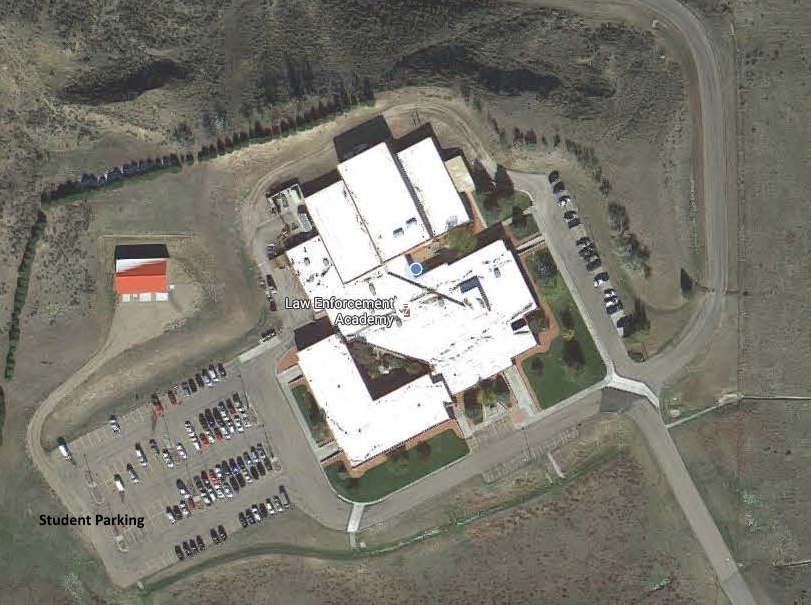 Enrollment Assistance
Russell Clark
russell.clark@wyo.gov
307 358 1920