Description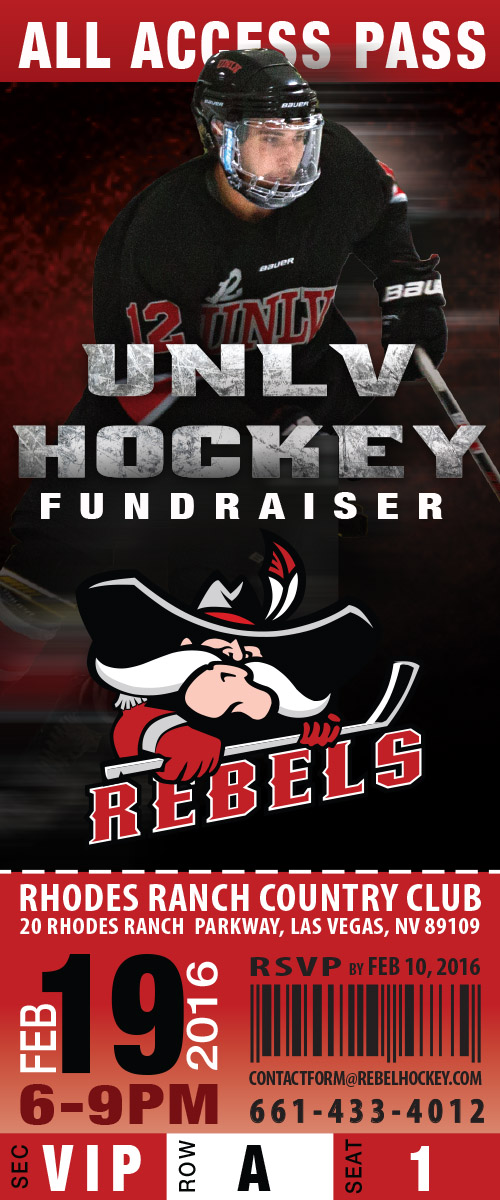 Dear Community Leaders,
I wanted to take this opportunity to provide you with some information about our college and ACHA Men's Ice Hockey program. This season we have first year players on our roster from the BCHL, NAHL, WSHL, and NA3HL.. we have already received commitments for next season from kids playing in the MJHL (Swan Valley), the EHL (Boston), New England Prep, and are continuing to recruit in the NAHL and BCHL. As you see the type of players we are recruiting are of the same caliber that you are seeing at any competitive NCAA program. It is our immediate goal to compete for a national championship in the ACHA, prior to making the jump to NCAA status.
The UNLV Ice Hockey Program will play all homes games at our state of art facility, the Las Vegas Ice Center (for the upcoming season), which is equipped with a shooting room, skating treadmill, and gym available to all athletes. It's no secret, UNLV hockey is on the rise and we want our community to be a part of the legacy. Unfortunately, our organization can't offer any athletic scholarships at this time, however, we are looking to make it as cost efficient as possible through our booster club, fundraisers, and mainly private donors.
Our goal is to find people within our community who can make a positive impact on our program. In return, I can promise you that we are taking this organization and turning it into something much more than a club sport. As coaches and leaders, we strive to give each player an opportunity to experience what it will be like to be a part of a competitive program. It's our mission to create an environment in which the player/ student can learn, grow, and compete at the highest level while doing things, on and off the hockey rink, the right way.
I have also incorporated a few links that talk about the program itself, and the growth. There has been a lot of coverage lately at both a local and national level. Please take a few minutes to explore the team website and learn more about the program, as well as a few of the articles below.
Here are a few articles written on the program recently.
College Hockey Next? UNLV Club Team Pushes to Join NCAA - Article featured on FRONT page of Las Vegas Review Journal
Arizona State Sees Sunny College Hockey Future - Article on ASU making jump to NCAA - References UNLV being next. (Minnesota Star Tribune)
College Hockey Expansion: Is UNLV Next to Join Division 1?
Revamped UNLV Program Means Business