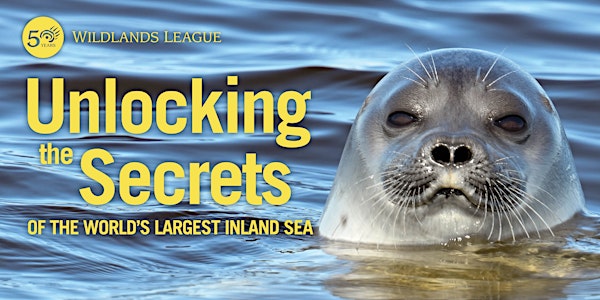 Unlocking the Secrets of the World's Largest Inland Sea
Immerse yourself in the magic of the world's largest inland sea from the comfort of the Miles Nadal JCC.
When and where
Location
Miles Nadal JCC 750 Spadina Avenue Toronto, ON M5S 2J2 Canada
About this event
Learn more from the people who live here
Enjoy the beauty of this marine oasis, home to beluga whales and the southern-most population of polar bears
Meet an oceanographer who studies Hudson Bay and James Bay
Join in a magical evening of song, story and TED-style talks, showcasing film and imagery from the world's largest inland sea
Featuring Indigenous Leaders and the Wildlands League Expedition Team, including:
- Alison Linklater, Grand Chief of Mushkegowuk Council
- The Water Brothers on their compelling imagery
- Janet Sumner, Executive Director for Wildlands League on the climate opportunity and challenges
- Sam Hunter on living with polar bears
- Anna Baggio, Conservation Director for Wildlands League
- Award-winning Indigenous musicians Lawrence Martin and Vern Cheechoo
- A special performance by the Clay & Paper Theatre and more!
Wildlands League would like to thank the K.M. Hunter Charitable Foundation, IMPAC5, Oceans North and, the Gordon and Betty Moore Foundation for their support of this year's event.
~~~~~~~
FAQ's
I'm inspired already, how can I become more involved with Wildlands League?
That's great! A simple first action can be to let Indigenous leaders and the Government of Canada know that you support actions to protect 25% of Canada's ocean by 2025. You can do this by heading to Protecting the Bay and scrolling to the bottom to send a letter.
Other ways to support Wildlands League are to Join the Newsletter, Sign a Petition, Volunteer, Book a Speaker, and/or Donate to support conservation efforts. And be sure to introduce yourself to one of the team members at the event and share your passion for marine conservation!
What does my donation money support?
All donations, including a portion of ticket sales, from this event will be directed towards marine conservation efforts in the James Bay and southern Hudson Bay region.
How do I get to the event?
Located at the Miles Nadal JJC at 750 Spadina Ave, this event is easily accessible by TTC, being a 1-minute walk from the Spadina Subway Station.
If you choose to drive, there is a Green-P lot, a 3-minute walk away at 35 Spadina Rd.
What door do I use?
Please enter using the Bloor St. W entrance. For attendees looking for a ramp, please use the Spadina Ave. entrance.
Is this event accessible?
Yes, there are ramps to access the building using the Spadina Ave. entrance. Once inside there is an elevator to access theatre seating.
When does it start?
The formal program will begin at 7:00 pm ET however guests are encouraged to arrive earlier to meet and mingle with other attendees, explore the tables in the lobby and be sure to find your perfect seat before the event begins!
When do the doors open?
Doors to the lobby open at 6:15pm and we encourage you to arrive after they open to begin enjoying the event.
Theatre doors will open at 6:40pm inviting you into this incredible sea experience as you find your perfect seat.
Is there an intermission?
Yes, there will be one 15-minute intermission halfway through the event.
Will food and drink be provided?
No. Attendees are encouraged to bring their own reusable water bottles, as there is a fountain on-site.
Are food and beverages allowed in the theatre?
No. We ask that you eat and drink only in the lobby area before the event, during the intermission and after you leave the theatre.
Is this a family friendly event?
Yes! Although please note this is a theatre event where children will be sitting for 45-minutes to an hour at a time.
Am I able to get a refund for my ticket?
Unfortunately, event tickets are non-refundable.
What about COVID-19?
This event will follow all provincial guidelines and requirements. As of August 16, 2022, this means that while masks are not required, they are encouraged and celebrated.
In the event that provincial guidelines and requirements change before the event, this policy will be updated accordingly and communicated via email to all registered attendees.
What if I have another question?
For all other inquiries, please reach out to info@wildlandsleague.org.