Unlocking the Potential of the Remote Clinical Trial

Wednesday, May 3, 2017 from 5:30 PM to 8:00 PM (PDT)
Event Details
San Diego Clinical Research Network - keeping you up to date on the latest trends in clinical research

                       in partnership with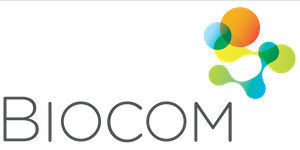 Benefits of attending: This moderated panel discussion is a unique opportunity for clinical research professionals who would like to incorporate more digital technologies into their trials to learn about the remote research model from leaders in the field; for other life science professionals to get familiar with this trend; and the chance to meet and engage with a diverse group of SoCal life science professionals.

Unlocking the Potential of the Remote Clinical Trial
An introduction to the remote trial model, with case studies
Predictions are that remote online clinical trials are the future, with the promise of conducting studies in a more efficient and patient-friendly manner.  Remote trials trials can reduce cost, save time and achieve higher levels of patient engagement compared to site-based models. Lending more support to the benefits of this model, it is  attracting significant attention from the investment community.   On April 25, 2017, Science 37, a L.A. clinical research company that utilizes a remote or "siteless" model to conduct studies, announced that they had raised $29 million in Series C funding, bringing their total invested capital to $67 million. 
Jennifer Reichuber will lead a panel of  leaders in remote patient research in an engaging discussion of the "remote clinical trial" and its prospects. You will learn about the capabilities and benefits of this model over the traditional site-based clinical research model and paper-based processes and technologies.
This program will help you:
Understand the concept of the remote clinical trial
Decide if remote trial(s) are right for your program
Things you need to implement remote trials – the right way, the first time!
Hear the answer to what business challenges in clinical trials vendors have addressed, what they see as the opportunities to still address, and get YOUR questions answered on remote clinical trials!  
SPEAKERS
Jeff Frazier Founder & Chief Executive Officer, THREAD Research 
David Turner President & CTO, Founder, Parallel 6
Penny Randall M.D., MBA. VP and Global Therapeutic Head, CNS, QuintilesIMS 
Jennifer Reichuber.  Founder and Principal at Altani Associates (Moderator)
---

An Introduction to remote patient research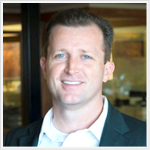 Jeff Frazier, CEO and founder of THREAD Research
The power of remote patient research lies in our ability to lower the cost of clinical trials and similar studies, and to make them faster and more patient-centric.  THREAD designs and launches remote patient studies for its clients, leveraging Apple ResearchKit.
I will introduce the basics of remote patient research and the practical application of this model in clinical trials being done today using this approach. What is a remote research trial, and how do you define that?   What are the technologies that we will use?  

---

Case study: international rare disease trial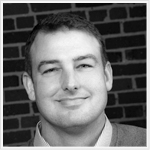 David Turner, President & CTO, Founder, Parallel 6 
Parallel 6 is an innovative software as a service provider that offers a platform to digitally enroll, engage, and retain patients in clinical studies, the mClinical platform for Patient Enrollment, Engagement, and ManagementTM.
I will tell the story of an international remote trial for a rare disease that is leveraging our platform and Apple CareKit to connect patients across the globe remotely with the Principal Investigator who is in Italy.

---

Telemedicine: taking the trial to the patients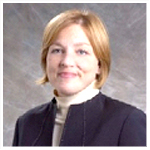 Penny Randall, MD, MBA, Vice President and Global Therapeutic Head of CNS at QuintilesIMS 
Innovative approaches are needed in product development for Alzheimer's disease to reduce costs and to speed the introduction of new therapies to the market.
I will summarize findings from the first virtual trial in Alzheimers disease. This exploratory study by QuintilesIMS attempts to tackle the cost of the face-to-face clinical trial by using a telemedicine platform and taking the trial to the patients.  We will continue exploring this technology to streamline the trial process in new populations.

AGENDA 
5:30 PM. Registration, Networking w/food+refreshments
6:15 PM Speaker presentations + Discussion
7:30 PM Networking
8:00 PM Program Close
WHO SHOULD ATTEND
Individuals in clinical research development and operations; healthcare providers and administrators; mHealth; healthcare IT; entrepreneurs; venture funds.
SPEAKER BIOS
Jeff Frazier is the CEO and founder of THREAD Research, a pioneering mHealth medical research company that has launched 3 of the first 8 apps that leveraged Apple's ResearchKit. Most recently, THREAD Research partnered with Apple and Johns Hopkins University to launch EpiWatch®, the first mobile seizure tracker for patients with epilepsy with a synced Apple Watch® app. THREAD is also developing the first two Apple CareKit apps featured at Apple's recent World Wide Developer Conference. Jeff's aspirations in mobile research are lofty; he has challenged his team to collaborate with the world to answer every human biological question by 2030. Jeff and his team are hard at work developing the fastest technologies and methods possible in order to surface those human biological truths. Often, Jeff can be found ranting about the need for more collaboration in research, claiming, "This work is too important to humanity for us to not share what's working with one another!"
David Turner is the President & CTO, Founder, Parallel 6. With over 20 years of executive, operations, and engineering experience managing small to mid size teams and businesses in the technology and services space, David has served in multiple capacities and executive leadership positions including the Board of Directors for technology and services companies both in the US and abroad. David founded several companies and is also the primary inventor for several patents with a continued focus on IOT, product excellence, and product compliance towards multiple regulated industries such as Clinical, Health, and Federal. Over the years, his primary focus has been executive leadership, entrepreneurship, product innovation, packaging, pricing, and overall market direction in the enterprise software and enterprise services space. David has a Bachelors in Economics and a Masters in Information Systems from Louisiana State University and has attended programs at the Anderson School of Business, UCLA as well as the Aji Network LEIP program. While in Silicon Valley, David held leadership roles at Liberate Technologies, DemandTec and MobiTV. Currently David is the Founder | President and CTO of Parallel 6 Inc, and the inventor of Clinical Reach an mClinical platform serving both Pharma and Health verticals.
Penny Randall, MD, MBA is Vice President and Global Therapeutic Head of CNS at QuintilesIMS. Dr. Randall oversees the clinical development programs for CNS biopharmaceutical customers, providing therapeutic and scientific leadership across all phases of clinical development. Since joining QuintilesIMS in 2003, Dr. Randall has worked on numerous development programs, which resulted in several successful approvals for CNS drugs. Dr. Randall's scientific focus is on optimizing trial design and implementation to minimize the risk of inconclusive trials. She is also interested in leveraging disruptive technologies to modernize and accelerate clinical drug development, bringing new important therapies to the market more rapidly. Board certified in psychiatry, Dr. Randall completed her psychiatry residency at Georgetown University School of Medicine, and a research fellowship in psychopharmacology at Yale University School of Medicine. Dr. Randall received her medical degree from the University of Louisville School of Medicine and a graduate business degree from the University of California at Irvine.  
Jennifer Reichuber, Founder and Principal at Altani Associates,  is a leader in corporate transformation initiatives and new technology selection and implementation. With 18+ years of experience in health care and the life sciences industry, she enjoys guiding organizations though growth, integration, and change. She has a passion for working with dedicated business leaders across the globe, which has helped her hone a talent for creating collaborative work environments and charting practical routes to success within organizations and projects. She is committed to making life better for the patients.  After completion of an MBA from Pepperdine University, she helped launch a new department for clinical systems management liaising between clinical operations, business operations and IT. She was promoted to a global role at Roche/Genentech, after she co-led the corporate integration team post-merger, defining the clinical operations systems integration landscape and seeing it though implementation. Upon joining Oracle's Health Science Global Business Unit, she led and implemented the "CRO Advantage" partnership program, which encompassed the top 14 CRO organizations globally. For the past three years, she has consulted on strategic projects with Fortune 500 life sciences and technology companies.
FEES
$25 through May 2.  Ends midnight on Tuesday May 2
$35 on May 3.  Begins midnight on Wednesday May 3
LOCATION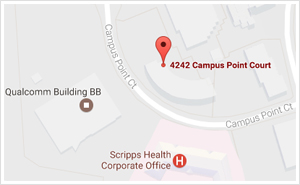 4242 Campus Point Court 
San Diego, CA 92121  
EVENT SPONSORS 

We're bringing together healthcare organizations, biopharma companies and contract research organizations (CROs) for one common purpose: To accelerate the clinical trial design and recruitment process and bring new therapies to market faster.

Utilizing our cloud-based, health research platform, TriNetX LiveTM, members can analyze patient populations with search criteria across multiple longitudinal data points and TriNetX's advanced analytics modules provide intelligence on which criteria have the most impact as well as the rate at which new patients present. Each data point in the TriNetX network can be traced to healthcare organizations who have the ability to identify individual patients, allowing clinical researchers to develop virtual patient cohorts that can be found in real-world clinical trial settings. Patients can be discovered for industry-sponsored and investigator-initiated studies, as well as for collaboration with peer research institutions. Data in the TriNetX network is fully de-identified to the user and all PHI remains local.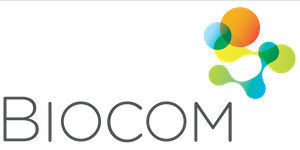 When & Where

4242 Campus Point Court

San Diego, CA 92121


Wednesday, May 3, 2017 from 5:30 PM to 8:00 PM (PDT)
Add to my calendar
Organizer
San Diego Clinical Research Network (SDCRN) provides educational programs for the life science community on emerging topics in clinical research and related areas. SDCRN also publishes a national clinical research newsletter, Clinical Research Currents. http://clinicalresearchcurrents.com/newsletter/.
For more information, contact Teresa Gallagher at teresa@clinicalresearchcurrents.com.
The San Diego Biotechnology Network (SDBN) is in its 10th year, amassing more than 20,000 life science followers who depend on it to improve their networking skills and stay updated on local and global biotechnology news and events. https://sdbn.org/about/
For more information, contact Mary Canady.