Description
Join Aspergers101 for an in-depth study on Unlocking the Potential of the Autistic mind. The evening will feature world-renowned inventor, speaker, and professor with Aspergers, Dr. Temple Grandin, who will share insights on how to prepare for a productive life of independence.
Attendees will hear from Chief People Officer, Tina James to learn how local industry giant HEB is beginning an innovative program that utilizes the talents of those on the spectrum. The event will also highlight the Texas Driving with Autism initiative that has made strides in accommodating those seeking independence through driving.
Asperger101's "Unlocking the Potential" will be an evening well spent for those seeking encouragement and concrete guidance for living to the highest potential with ASD.
All proceeds go to the continuing work of Aspergers101, a 501c3 nonprofit serving the Autism community.
Evening Line-Up
---


5:30p – 6:30p
VIP Meet and Greet with Temple Grandin, Tina James, and Ron Lucey

Hors d'oeuvres in the mezzanine catered by Page Barteau (VIP Tickets Only)
Three cheese stuffed mushrooms topped with panko breadcrumbs

Fresh tomato, house pulled mozzarella and basil skewers drizzled with a balsamic reduction
Chicken wrapped in bacon and stuffed with jalapeños
Beef tenderloin sliders served on a yeast roll with raspberry chipotle
Book signing beginning at 6p
---
6:30p
Doors open for general admission & continued book signing
---
7:00p – 8:45p
Speaker Presentations
Jennifer and Samuel Allen—Co-Founders of Aspergers101 and Driving with Autism
Ron Lucey—Executive Director of the Governor's Committee on People with Disabilities
Equal Access to Independence (

How Texas is leading the nation in supporting citizens who have diagnoses that could cause communication impediments with a peace officer on the road

)

Gail Saltz, MD (special pre-recorded video)—Clinical Associate Professor of Psychiatry at the New York Presbyterian Hospital Weill-Cornell School of Medicine and a psychoanalyst with the New York Psychoanalytic Institute
Pre-recorded video: The Power of Different (Dr. Saltz will not be present but has recorded a special video for the event, referring to her latest book, an illuminating and uplifting examination of the link between brain differences and aptitude)
Tina James—Chief People Officer at HEB
Bridges: Connecting Extraordinary People to Career Opportunities (Announcing a new program placing college graduates with High-Functioning Autism or Asperger's in the IS department at HEB)
Temple Grandin, Ph.D.—Inventor and Professor of Animal Science at Colorado State University
Diagnosis to Adulthood: Preparing for a Life of Independence (Dr. Grandin's personal story and guidance in building a life of independence for those with Asperger's)
---
Additional Evening Features
Auction
Signed and personalized framed copy of Dr. Temple Grandin's livestock handling system design
Signed Eco-art by Grant Manier and personalized children's book, Grant the Jigsaw Giraffe
Signed copy of Dr. Temple Grandin's book
HEB gift basket
More to be announced!
Merchandise
Future Horizons book sales: Offerings from the best minds in the field, providing a wide variety of approaches to the challenges of Autism and Asperger's Syndrome. Dr. Grandin will be available for book signings.
Unlocking the Potential event t-shirts
Information Desk
Autism Community Network hosts a table of information on Autism & Asperger's Syndrome
---
Pearl Stable Venue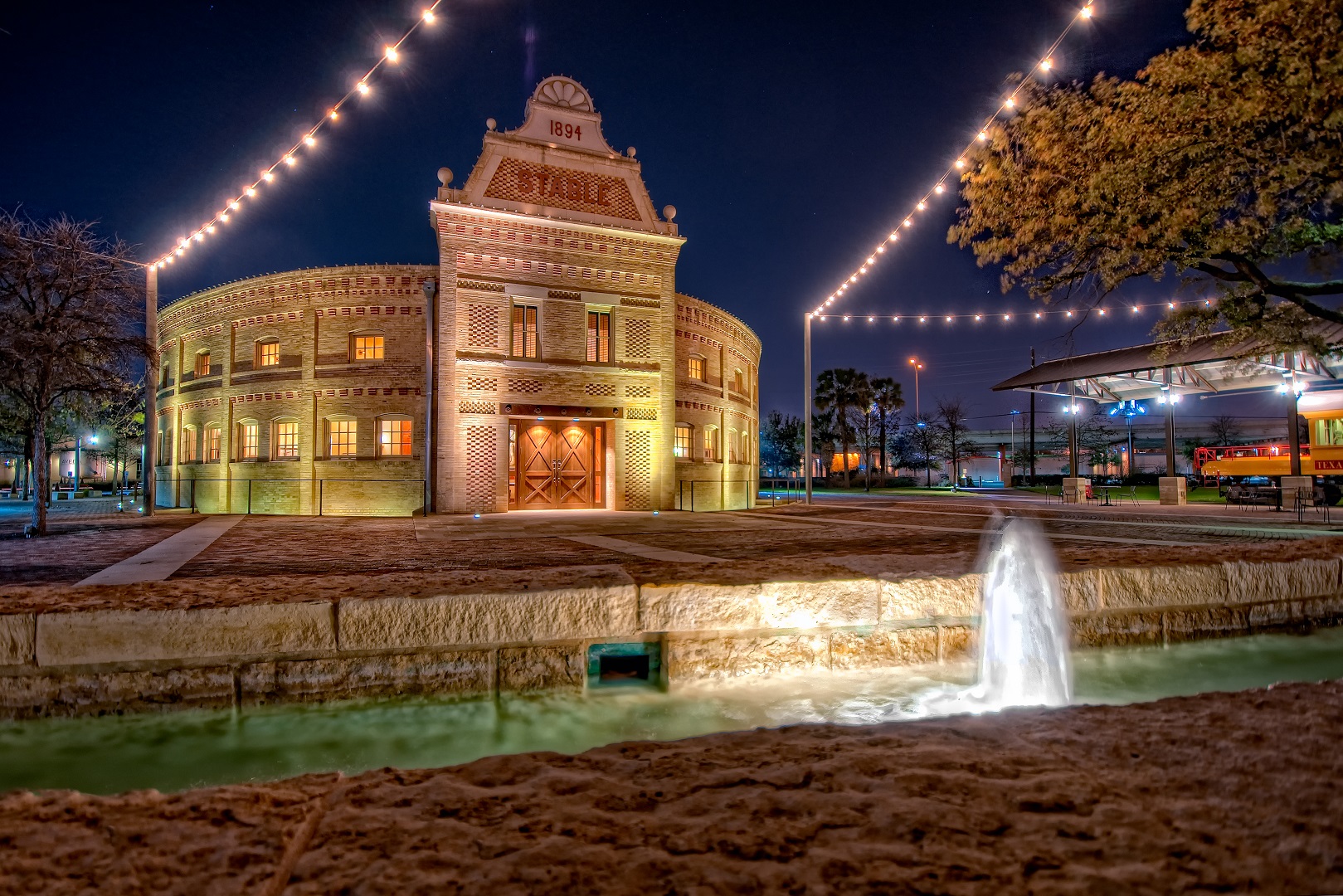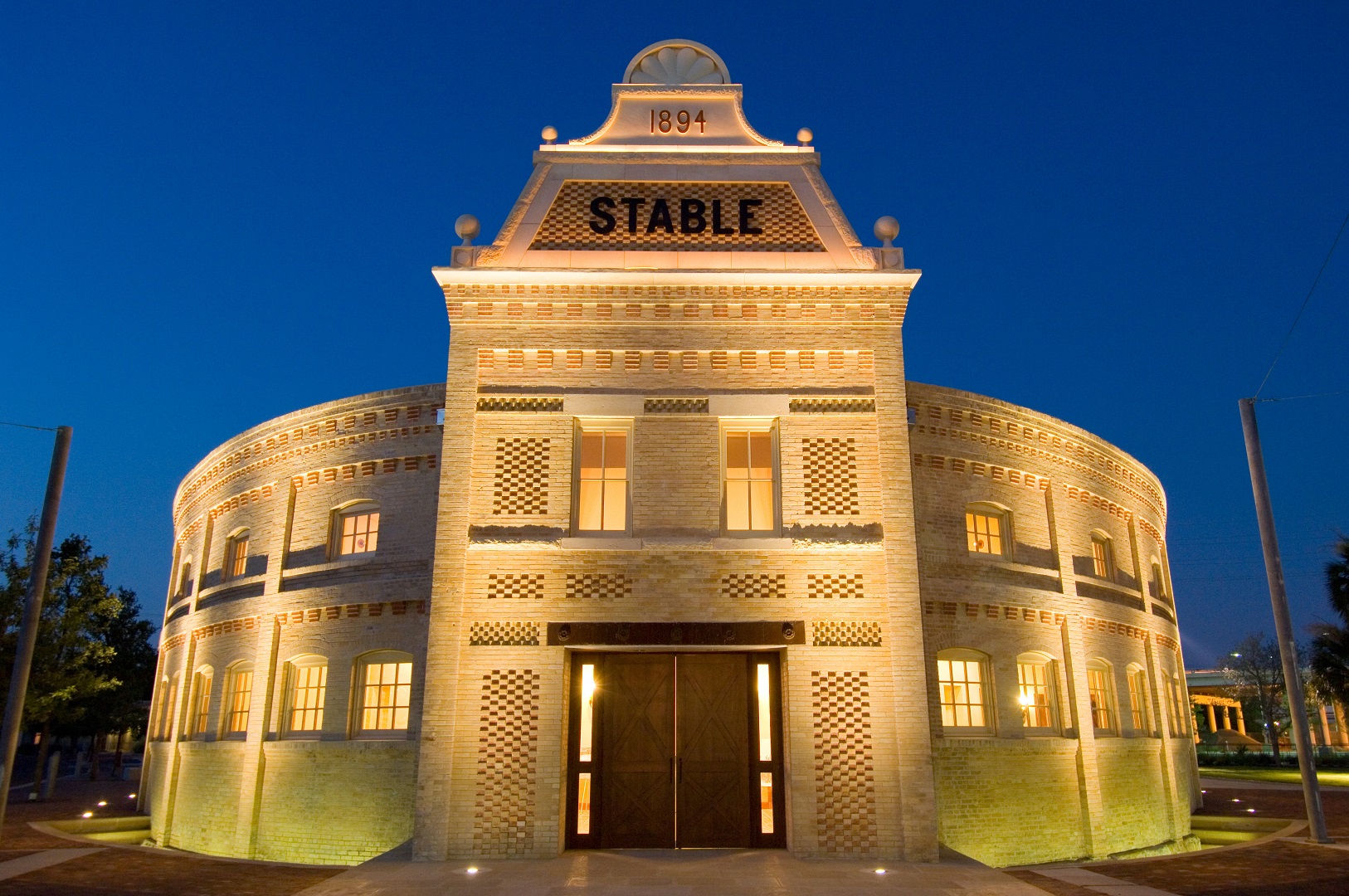 Organizer of Unlocking the Potential: An Evening with Dr. Temple Grandin
Aspergers101 Mission Statement: We promise to empower and educate individuals with High-Functioning Autism and Asperger's, their advocates, and the community so that we can provide optimum support and expanding opportunities for lifelong growth and fulfillment.
The primary purpose of Aspergers101 is to educate the community about Aspergers Syndrome and High-Functioning Autism. We provide an online learning platform, offer presentations in schools and organizations, produce videos and present film-screenings to raise awareness and advocate for policy changes to empower people with ASD working toward greater independence. When parents and educators don't know where to turn, Aspergers101 aims to provide them with the best information and resources available.