Unlocking the Invisible Reality!

Friday, March 4, 2011 at 7:00 PM (MST)
Event Details
You can also purchase tickets from the Water Wellness Center 3727 S 900 E SLC

Unlocking the Invisible Reality!
    Freddy Silva, as seen on the BBC, Discovery & History Channel, is an international  best selling author and one of the world's leading  researchers of ancient systems of knowledge including pyramids, temples, sacred sites, sacred geomety and crop circles. 
Freddy has discovered the keys that unlock the mysteries and messages of these ancient technologies that have been hidden, lost and forgotten until now.  He will be in Ogden & Salt Lake City March 3-5, 2011 to present three mind blowing slide-lectures revealing the evidence of a spiritual science by master builders that transforms consciousness, an 'insurance policy ' for the shift of the ages such as this 2012 time period.  
This once in a lifetime opportunity, will not be forgotten as this ancient science assists the collective consciousness in it's awakening to the real truth of our "reality" and inspires us to keep this knowledge active and alive.  More on Freddy at www.invisibletemple.com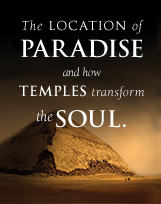 March 3rd, 7pm Ogden & March 4, 7pm Salt Lake City 2hour slide-lecture.

Can a temple transform ordinary humans ito extraordinary beings? Ancient texts speak of sacred sites as living entities where people are 'transformed into gods into bright stars', and evidence shows how these places of power are indeed built at special locations and according to a prescription that is capable of altering consciousness.  In this groundbreaking presentation featuring 130 images, Freddy will demonstate how groups of adepts sharing a singular vision have been implementing a spiritual technology around the world since at least 15,000 BC that allows ancient temples to act as windows into place called paradise.  And through the forces at work inside stone circles and other sacred sites, a transformation of the soul occurs, offering the individual mastery of total self-empowerment. Not only are  temples repositories of an incredible ancient science, they also serve as an 'insurance policy' for present time, when humans have lost sight of the fact they they too are gods.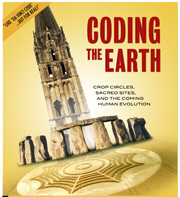 March 5th 10am Salt Lake City  2hour lecture.

When our predicessors built sacred sites they were very careful in choosing that which best mirrored the perfect world of the gods and spirit.  They carefully selected a location for its underlying energy, applied specific harmonics to their temples, Gothic cathedrals, stone circles and pyramids. And inside these sacred places, the human body was influenced to the point where altered states of consiousness could be achieved. These ancient secrets were so important to the development of humanity that time and again the builders left clues hidden within the walls of their monuments.  After thousand of years of repression, this ancient knowlege is reappearing across the earth, this time encoded in mysterious symbols known as crop circles, today found in 29 countries.  This new phenomenon not only shares may common facets with ancient temples, they to are founded on the principles of sound, magnetism and sacred geometry.  And people that interact with them are experiencing identical changes in consciousness.  what are these new temples? And why are they manifesting at this pivotal moment in history?  Why are the encoding information into the very water we drink?  And how are they altering the course of humanity?  Come on a Journey to these special places to discover how ancient systems of energy manipulation still works as well today as they did 6000 years ago.  This is the story of where we have been, and where we are headed.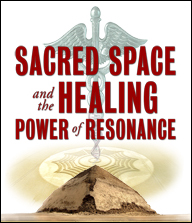 March 5th,  2pm Salt Lake City 2 hour slide lecture.

The fabric of sacred sites we designed in such a way as to create a unique space where the laws of nature were harnessed and amplified.  This involved the strategic use of magnetism, sacred geometry and measure, even water.   What science is now discovering is that these unique places also retain a lasting energetic fingerprint that is capable of transferring vital, living codes to people who interact with them.  What are these ancient secrets? How are they coding the water, the human body and it's ability to heal?  Why have such principles now been proved inside genuine crop circles? How is this spiritual technology being applied in remote healing?  In this presentation you shall discover an ancient art and amazing spiritual technology.
NOTE:  After the lectures bring your ticket to the Water Wellness Center and recieve ($5.00-in store credit)  for each lecture or  ($10.00 -in store credit) for the Best buy ticket .

When & Where

Larry Miller Auditorium at SLCC Campus
9750 S 300 W
Sandy, UT 84070


Friday, March 4, 2011 at 7:00 PM (MST)
Add to my calendar
Unlocking the Invisible Reality!