Description
Calling all Active Duty Military, Veterans, and Military Spouses!
There's a lot of information out there about your education and resource benefits and sifting through it is a tedious process. But there's good news! We're here to help.
Join us for an info session, where we'll discuss the full variety of education and resource benefits open to veterans and their spouses and how to make the most of them.
We will discuss:

Forever GI Bill vs Post 9-11 GI Bill
VocRehab
Military Spouse Career Advancement Accounts (MyCAA)
Scholarships
Vets.gov vs eBenefits
Employment Assistance
And more...
Getting the education you need helps build a strong foundation for the transition out of the military. So, what are you waiting for? Join us and get answers to all your questions.
You've done the hard work and earned these benefits, let us help you capitalize. Snacks and beverages will be provided.
Questions? Comments? Email us at spedrotty@leaderquest.net.
ABOUT THE SPEAKER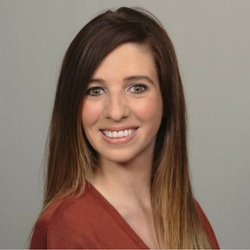 Erika Clark is the Careers Manager for Blue Star Families in Jacksonville. A military spouse herself, she began her journey with military families 10 years ago, where she worked helping transitioning service members and their spouses find careers. Clark strives to build an employment program in Jacksonville for military families that ultimately connects them with civilian employers in the community.
ABOUT LEADERQUEST
LeaderQuest offers a variety of training programs in person and online to help students get IT and cyber security certifications. Programs take 10-25 days and are taught by expert instructors who have experience in the field. After getting certified, we make it our number one goal to find you a great position. Want to get certified? Contact us today.