Description
Thycotic is hitting the road again in 2020!
We invite you to join us in Toronto on March 12th for a half-day conference.
This event aims to help you and your organization navigate your Privileged Access Management (PAM) journey with sessions that include customer speakers, product roadmaps, specific customer use cases, and live demos.
See below for more details.
Registration closes March 6, 2020
---
What You Can Expect
11:00-11:30am Registration & Networking
11:30am-11:50am Welcome & Introductions
11:50am-1:00pm How to Achieve a Mature PAM Program (Live Demos)
1:00pm-1:30pm Networking Lunch
1:30pm-2:00pm Customer Speaker - Neil Greenberg, President of RMSec Consulting & Former Head of Security Architecture, Bell Canada
2:00pm-2:30pm Keys to Driving PAM Adoption in Your Organization

2:30pm-2:45pm Product Roadmap
2:45pm-3:15pm Customer Speaker - François Beaupre, Senior Manager - Access Governance, Bell Canada
3:15pm-3:50pm Ask Me Anything - Open Q&A
3:50pm-4:00pm Prize Raffle & Closing Remarks
---
Featuring



François Beaupre | Senior Manager, Access Governance | Bell Canada




Over the past 19 years, François Beaupre has developed strong team management experience in various business areas across information security domains, both as a team leader and governance advisor. Throughout his career, he pursued his professional development by achieving certifications in the field of Risk Management, Security Governance and Information Security. François is currently the Senior Manager - Access Governance at Bell reporting into the Corporate Security organization.
His fields of expertise include: Identity & Governance Administration, Privileged Access Management, Threat & Risk Assessment, Vulnerability & Event Management, and Risk Management.



Neil Greenberg CISSP

| President of RMSec Consulting | Former Head of Security Architecture, Bell Canada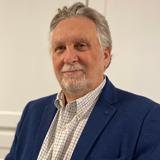 Neil Greenberg is an effective leader of high performance teams in security, security architecture and risk management. His depth of competency extends within the security field across the Financial Services, Telecommunications, and Information Technology industries. With over thirty years experience, he has the track record of guiding and implementing integrated, leading edge solutions and processes that achieve enterprise goals. Neil has extensive experience in security analysis, corporate risk management, along with the design and implementation of enterprise security solutions. Related security activities include the regular participation in the Ontario chapter of HTCIA (High Tech Crime Investigators Association) and as a speaker at security conferences.
Fields of expertise include: Risk Management, Security architecture leadership for security services, Threat and risk assessments, Identity Management / Privileged ID, Operational assessments, Security policy and procedure development, and Cryptography.


Anshul Kaushik

| Country Manager, Canada | Thycotic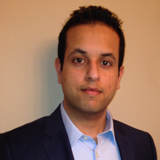 Anshul Kaushik is the Thycotic Country Manager for Canada. His security-focused background spans industries from Telco and Utilities to IT and Cloud Services. Anshul has managed enterprise-level accounts for over 10 years and places a priority on being customer-focused and well-versed on solutions and methodologies. He has numerous certifications, including a Certificate of Specialization in Data Science from Johns Hopkins University. During his time at Thycotic, Anshul has led the Enterprise Sales Team for Canada and worked with hundreds of customers across the country to provide unparalleled Privilege Access Management and Least Privilege Control.


Andrew Crandall | Director of Professional Services | Thycotic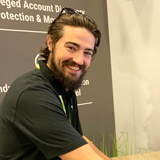 Andrew Crandall is the Director of Professional Services at Thycotic. He has an in-depth understanding of Privileged Access Management and Thycotic's product lineup. He has led many project kick-offs and coached clients on how to gain buy-in within their organization to generate success. Andrew is an implementation expert, so feel free to ask any technical questions you may have!


Peter Griffith | Senior Engineer | Thycotic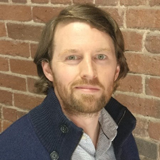 In his role as Senior Engineer, Peter Griffith understands the liabilities presented by vulnerable information systems and how this impacts business. He also knows the goals that information security teams and IT operations teams are uniquely invested in, and works with these diverse stakeholders to successfully address the technical components of their security challenges. Peter is a Thycotic solution expert, so feel free to engage him in questions about any product features or technical concerns.
---
Transportation
Parking Information
Complimentary valet parking available beginning at 10:30am.
Public Transportation
The closest stations to Don Alfonso 1890 are:
King is 268 meters away, 4 min walk.
Church St at Lombard St North Side is 274 meters away, 4 min walk.
Queen St East at Victoria St is 350 meters away, 5 min walk.
---
FAQs
How can I contact the organizer with any questions?
Event questions can be directed to molly.troha@thycotic.com
Is my ticket transferrable?
If you can't make it, but someone else from your company can, they can definitely come in your place. If you know in advance, email molly.troha@thycotic.com and we'll switch names for you on the guest list.
This is too far away, can I forward the invitation to a colleague?
Sure! As long as they're interested in security and learning more about Privileged Access Management or Least Privilege strategies, we'd love to have them.
Do I have to bring my printed ticket to the event?
Nope! Only thing required is you!
What if I'm a reseller interested in selling Thycotic?
This event is for end users and existing partners upon special invite only. If you are a reseller and interested in Thycotic, please visit our partner page here.