Description
Thycotic invites you to our half-day Unlocked Regional user conference in New York City! Come network and learn from Thycotic and our customers about their Privileged Access Management strategies, wins, and misses over a fantastic three-course lunch.
Registration closes October 11, 2019.
---
Agenda
11:00am-11:30am Arrival and Networking
11:30am-11:45am Welcome & Introductions from Thycotic Enterprise Account Executive, Ani Keshishyan
11:45am-12:30pm Product Roadmap & Overview of Thycotic's Solutions from Thycotic's Engineer, Peter Griffith
12:30pm-1:15pm Thycotic Customer Tech Talk by a Senior Manager from a Global Professional Services Firm*

1:15pm-2:00pm Ask Me Anything & Demos with Peter Griffith (Interactive)
Suggested topics include (and please introduce your own ideas as well):

What ideas do you have for using tools like Secret Server and Privilege Manager to reduce risk?
What strategies do you have in place for incident response?
How do you reduce privileges for end users without causing more work for your helpdesk?
How can you manage service accounts across and prevent privileged account abuse?
2:00pm Event ends. The Thycotic team is available for questions one-on-one.
---
About our Speakers
Seth, Senior Manager from a Global Professional Services Firm *For security reasons, Seth has requested that we do not use his last name or company name.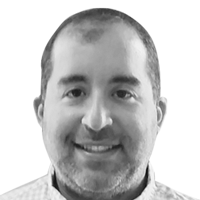 Seth has been administering Secret Server for the past 6 years and using Secret Server for even longer at an organization with over 20,000 machines. He's been working in Infrastructure Management for about 20 years, including focusing on directory services, credential management, and more. His focus is on the technical and infrastructure implementation of Privileged Account Management to meet security and regulatory guidelines set forth by his security teams.
Ani Keshishyan, Enterprise Account Executive, Thycotic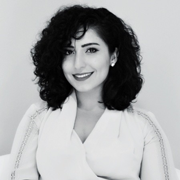 Ani Keshishyan has worked in the Privileged Access Management space for a number of years and is a strong believer that security should automate and enable business functions, not hinder them. Currently supporting the largest organizations in New York, Ani advises customers on how to remediate multiple security gaps and meet requirements with a single PAM solution. As an advocate for customers, she continuously seeks to build a bridge between customer needs and the future of Privileged Account Security.
Peter Griffith, Senior Engineer, Thycotic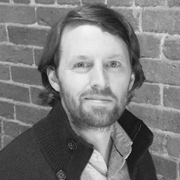 In his role as Senior Engineer, Peter Griffith understands the liabilities presented by vulnerable information systems and how this impacts business. He also knows the goals that information security teams and IT operations teams are uniquely invested in, and works with these diverse stakeholders to successfully address the technical components of their security challenges. Peter is a Thycotic solution expert, so feel free to engage him in questions about any product features or technical concerns.
---
FAQs
How can I contact the organizer with any questions?
Event questions can be directed to Molly at molly.troha@thycotic.com.

Parking Information
Parking: Complimentary parking will be available for registered event attendees.
Closest Public Transportation Stations:
8 Av/W 52 St (247 yards away, 3 min walk)
7 Av/W 53 St (290 yards away, 4 min walk)
57 St - 7 Av [N,Q,R] (330 yards away, 4 min walk)
50 St Subway Station [1,2] (379 yards away, 5 min walk)
8 Av/W 57 St (393 yards away, 5 min walk)
Is my ticket transferrable?
If you can't make it, but someone else from your company can, they can definitely come in your place. If you know in advance, email Molly at molly.troha@thycotic.com and we'll switch names for you on the guest list.
This is too far away, can I forward the invitation to a colleague?
Sure! As long as they're interested in security and learning more about Privileged Access Management or Least Privilege strategies, we'd love to have them.
Do I have to bring my printed ticket to the event?
Nope! Only thing required is you!
What if I'm a reseller interested in selling Thycotic?
This event is for end users only. If you are a reseller and interested in Thycotic, please visit our partner page here.