About this Event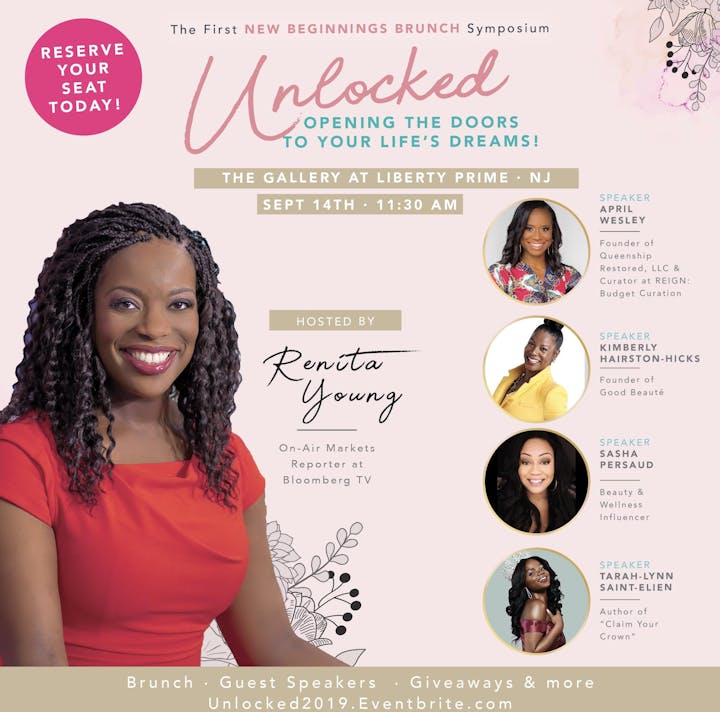 New Beginnings Brunch presents "Unlocked: Opening the Doors to your Life's Dreams." This is a one-day symposium to promote and empower all women to pursue their God-given dreams. We believe that through accountability, sisterhood, and action we can not only make an impact in our industries, but a difference in the lives of many.
The primary goal of New Beginnings Brunch Symposium is to help women step outside of their comfort zones by identifying their goals and creating an action-oriented plan to execute their vision, through talks, workshops, accountability, and networking opportunities.The symposium will consist of 4 keynote speakers, 8 panelists, full buffet brunch, gift bag with merchandise, giveaways, and networking. You don't want to miss it. Reserve your seat TODAY.
Event Details:
Date: Saturday, September 14, 2019
Time: 11:30am - 4:00pm
Location: The Gallery at Liberty Prime, 111 Montgomery Street Jersey City, NJ
Transportation: The Gallery at Liberty Prime is walking distance from the PATH train and light rail at exchange place. Also, there is validated parking available (included in ticket prices) for the event.
Keynotes: 1 host, 8 panelists, and 4 keynote speakers: Visit Instagram @New_Beginnings_Brunch for more details
Theme: Unlocked: Opening the Doors to your Life's Dreams
You may have a dream/idea/vision, but you haven't executed it because there is something hindering you. Perhaps it's resources, relationships, insecurity, or maybe it's your fear. The objective of this one day symposium is to set you free from the mindset that you can't go after your calling. This will be an event packed with accountability, networking, and sisterhood. The goal is that every attendee will leave with a plan for 'what's next.' The time to prepare for 2020 is NOW!
What is New Beginnings Brunch?
New Beginnings Brunch is a space for women to pursue their God-given dream(s). We gather women from various backgrounds to discuss purpose, vision, dreams, and goals. If you crave authentic relationship and conversation, then this is the place for you. Come have a seat at the table.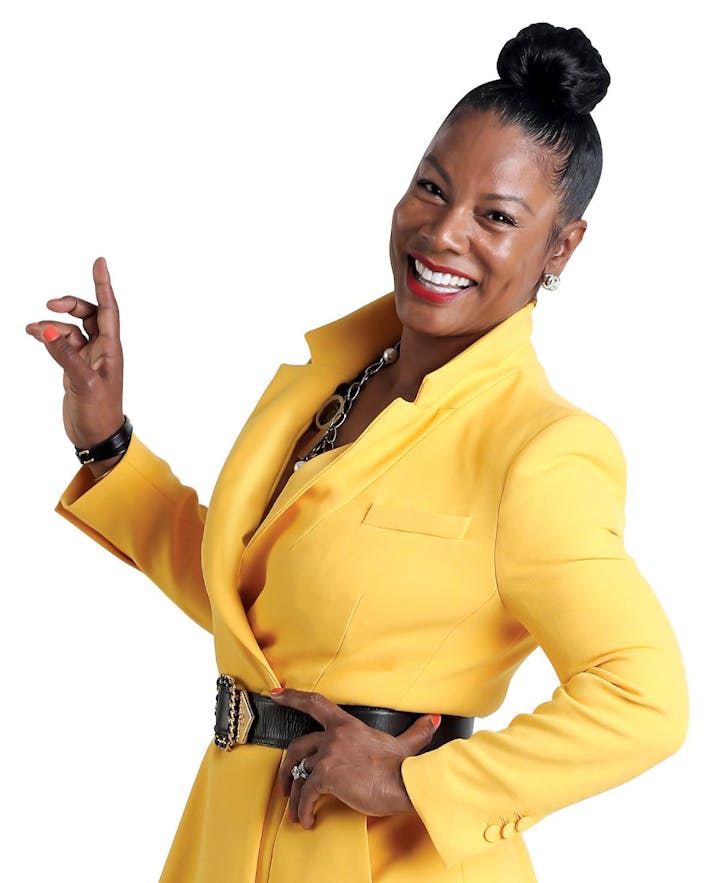 Kimberly Hairston-Hicks Founder and Ceo of Good Beaute; a skincare line tested to be effective for melanin-enriched skin types.
Before starting Good Beaute, Kimberly served as the Chief Marketing Officer for hair-care portfolio backed by L.Catterton Company. She has also held leadership roles for Unilever, Coty, L'Oreal, and The Coca-Cola Company. Kimberly is committed to inspiring women to cultivate a happy, healthy, good life.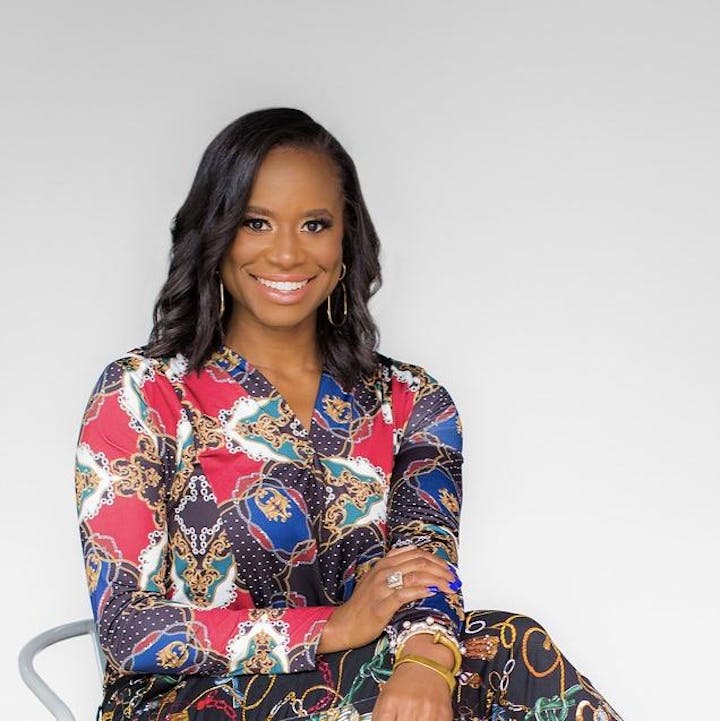 April D. Wesley is a visionary, strategist, and aesthete. She is a neurological physical therapist in Atlanta, GA. April is the founder of Queenship Restored LLC, a boutique legacy brand with a goal of destroying societal boxes and embracing no limits for worth, purpose, creativity, and excellence. She's also the author of "Queenship Restored: The Reconcilitation of the Alpha Woman" and "Severing Soul Ties."
April recently launched REIGN:Budget Curation, helping create a personalized budget for the success of one's personal finance goals.
Tarah-Lynn Saint-Elien is the host of Dressed for Battle podcast , author of "Claim Your Crown", and visionary behind the brand Adorned in Armor which was the only American finalist for the Best International Fashion Blog in the 2014 Cosmopolitan UK Awards. She is a fierce and favored fashionista passionate about encouraging, empowering and equipping women to fully grasp their worth in Christ.
By landing internships at Elle magazine and PBS, and by collaborating with brands such as Maybelline and Banana Republic, Tarah-Lynn's work experience has catapulted her into becoming a Teen Vogue "It Girl" and later, a Teen Vogue fashion writer.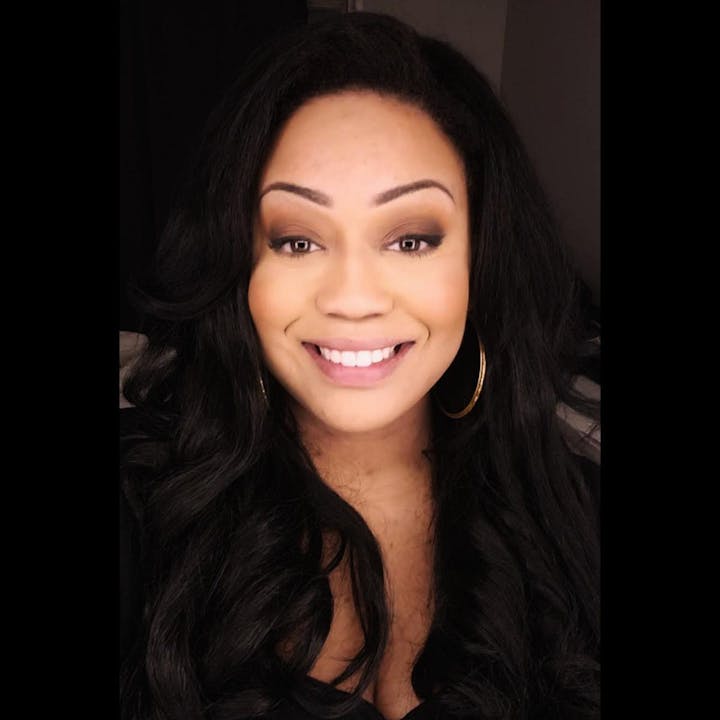 Sasha H. Persaud is a beauty and wellness influencer with a passion for transformation in people. Sasha launched her beauty career, Makeup by Sasha Hali, in 2013 after studying Biomedical Sciences at Liberty University. Makeup by Sasha Hali has been featured in magazine covers and bridal glam. Her philosophy is that purpose is as much apart of now as is destiny, and that whatever we do, we do it unto the Lord while setting others ablaze.