Description
Conducted by Nicole Ling, a Psychology-Trained Professional, this certification course will cover the 9 Types of Personalities in Enneagram. You will learn how to communicate, lead, motivate, and negotiate with people who are completely different from you. The trainer will also uncover your Inner Drive that builds the foundation of your personal and professional success.
You will also be guided by the trainer to determine your Personality Type. Each Personality Type has its unique talents and strengths. By Discovering your Super Powers and Enneagram Type, you will be able to establish a clearer path to success.
Learn This Powerful Tool From A Highly Experienced Trainer Who Has Delivered Training For Apple, Amex, Dell, Boeing and many other Fortune 100 Companies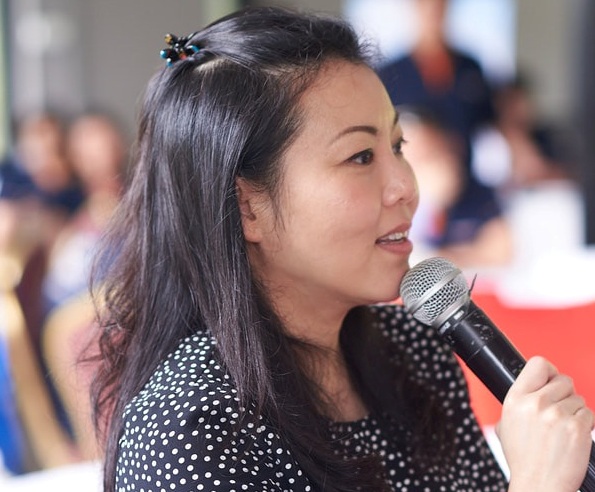 About The Trainer
Nicole Ling is the Director & Founder of 360º Psychology & Consulting. She is a Winning Strategist &Enneagram Coach with a strong background in Psychology. Nicole is also Registered Psychotherapist and Counselling Supervisor.
Nicole is the Winner of the Global Women's Leadership Award 2013, and she has more than 20 years of experience in the field of training and coaching. Her clients include Apple, Amex, Dell, Boeing, Schneider Electric and many others.
Who should Attend "Unlock Your Super Powers With Enneagram"?
Anyone who wants more success in life - there are many ways to succeed in life. If you study successful and famous people, you will know that they have different personalities, and they attain their successes in different ways. Warren Buffett became wealthy by focusing on one business, while Sir Richard Branson has more than 400 businesses. What is your personality and success pathway?
Managers& Business Leaders - Every Leader has a different management style - do you know yours? Each management style also has its strengths and challenges. Understanding Enneagram will help you strengthen your leadership and management style.
Sales professionals - If you know your Personality Type, you will be able to unleash your inner sales talents that will help you attract clients and close more deals.
Married Person or Dating - Does your spouse always do things that you just don't understand? Or does your spouse try to change you but you feel that it is something you cannot achieve? Understanding Enneagram will help you understand your partner and build a healthier, stronger and more loving relationship.
People who want to understand other people - have you ever met someone for barely 5 minutes, and you are unable to connect to that person? This may be due to "Personality Clash". However, if you know about Enneagram, you will know what the problem is, and you will be able to fix it quickly.
People who want to communicate more effectively - Based on the Enneagram, each Personality Type communicates differently. If you understand all the Nine Personalities, you will be able to communicate with people around you more easily.
Parents who want to understand their children better- Many parents are unaware that children have their own Personality Types. When parents impose their views, beliefs, and ways of doing things on their children, it is only natural that they do not listen. If you want a good relationship with your children, you need to understand Enneagram.
Details of workshop:
Event: Unlock Your Super Powers With Enneagram
Dates: 24 and 25 Nov, 2018
Time: 9.13am to 6.13pm
Location; HMO Space, 308 Lavender Street (5 min from Boon Keng MRT)
Cost: $494
(You may use your Skills Future Credits to pay for our Enneagram Training)
If you are using Skills Future Credits, please contact us directly at +65 8776 7213 or email Training@NicoleLing.com or Admin@NicoleLing.com
*Please be punctual as the trainer will start on time.
** Certificate will be awarded to participants who completed the course.