Unlock Your Success Code & Thrive: A Two-Day Intensive for Women In Business On A Mission

Saturday, April 9, 2016 at 9:00 AM

-

Sunday, April 10, 2016 at 6:00 PM (PDT)
Event Details
Dear woman in business on a mission,
Do you feel you have so much to offer the world with your passion to serve and to share your beautiful message?
Do you ALSO feel you deserve to be paid well for your gifts and have all the clients you desire... and you are READY to get all the support you need for the great work that you do on this planet...
If this is YOU, Then, I wholeheartedly invite you to an event that will teach you how to create an authentic, profitable and satisfying business, speaking all over the world while having so much fun serving the people you're felt called to serve... 
... Unlock Your Succes Code & Thrive
A Two-Day Event for Women In Business On A Mission
Apr 9-10, 2016 in Los Gatos, CA

In this two-day intensive, I'll share with you how to discover the true power inside of you and how to create an unstoppable business around that power! 
You will discover the secrets of creating A Success Mindset & Success Methods so your heart-based business can blossom and be what you always wanted it to be. 
You'll also learn...
Why it's not your fault that

you resist what you need to do to grow your business
What's keeping clients away and

how to turn on a signal to attract your ideal clients
The secret formula to

get through resistance and into results FAST
Your unique "Success Map" so you will know

what motivates you into inspired action instead of forcing yourself to do things
How to run your business in a way that is

satisfying to your soul  and profitable to your pocket book
How to

get booked as a speaker and attract your divine rights ideal clients with speaking

 
And so much more! 
At the event, you will also learn how to create a speaker sheet that makes you look like a pro and how to turn one speaking engagement into many using my proven ready-to-use template!

I will also teach you a step-by-step system to create a profitable talk that gets you clients and more speaking gigs! 
Seats go away FAST for this workshop - you'll want to make sure you secure your spot now before the event sells out. 
**Register TODAY for $800.00 OFF ($197 instead of $997.00) and also get the chance to Bring Your Friend FOR FREE (your additional $997.00 value GIFT) – we'll let you know how to register your friend once you have signed up.  
You deserve to have a business that takes care of you while you support others...
 "I've gone from confusion to clarity to results with the help Jenn has given me on the methods and structures of my business. I was able to attract my most lucrative speaking engagement flown out to Canada and spoke to 750 people.

My non-profit that I have with my husband  has Coco Cola, Microsoft and many other big business wanting to meet with us about supporting our programs for teens. Everything is just easier now"

- Deb Cottle, Speaker, Author, Coach at World On A String 
Come and laugh, learn, connect, discover, play, celebrate and leave with a "Success Map" so you know what your powerful steps to success truly are!
"When I met  Jenn I had just graduated from acupuncture school. She taught me how to connect with aligned people and network, promote myself & put on workshops and now my practice is full."
 
- Dr. Julie Tran, ND, LAc - Blue Skyes Acupuncture Clinic 
Here's what women are saying about the event...
"People keep asking me how I've been able to do so much this past year, and how my business has grown by leaps and bounds over the past months. Here's my secret: Want to change your life? Drop everything and go to this 2-Day intensive with Jenn August."
-Amethyst Mahoney
"I am leaving an event knowing without a doubt that my business will never be the same and that I am finally entering the next level of my business."  
-Gillian Hood
"I am looking forward to propelling myself forward with my authentic business that will be built from my own message... What a relief to have found this missing piece. I know how important support is for women and I trust that it will be just what I was looking for."
-Lia Venet
***********************
When: Saturday & Sunday, April 9-10, 2016, 9 am to 6 pm PDT
Where: Los Gatos Lodge (50 Los Gatos-Saratoga Rd, Los Gatos, CA)
What: "Unlock Your Success Code & Thrive" with Women's Success Mindset Expert and International Speaker Jenn August
How to Save Your Seat: CLICK "Register" above and claim your Early Bird 80% OFF TODAY! (Ends on Friday, April 8th at 11:59 pm Pacific or while seats are still available)!
***********************
 "My job is to help every woman who is tired of playing small, hiding in the shadows, or being afraid of being seen to bust through those doubts and fears to create business success!"
- Jenn August, C.H. C.L.S.C.
I have been so fortunate that there's a huge demand for this event and I have done it 12 times and have a stack emails and letters from heart-centered women in business thanking me for the life changing breakthroughs that happened for them...

ARE YOU READY FOR YOUR BREAKTHROUGH?
If you have the passion to speak and thrive in your business, and you ARE ready to do it ASAP, I'm so happy to serve you in person at my 2-Day event!
 "I have prayed every day for five years since my 15yrs marriage split to live in love again. I am eternally grateful that my prayers are finally being answered. Yes, I deserve to be prosperous and happy to be Jewels again! Thank you Shree (my friend) for bringing me to Jenn's workshop to help my heart to help others to also make a living. Getting back on my feet again! I am ready to be well so I can share my life light and all my talents for a purpose!"
-Julie Lynn Lingenfelter
It's your time to shine, Superstar!
---
Guest Expert: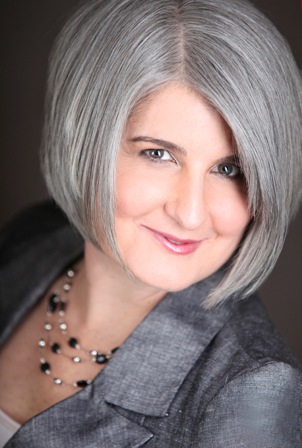 Jenn August, C.H., C.L.S.C. is an internationally recognized speaker, a business hypnotherapist and Success Coach specializing in helping people remove their blocks to allowing money to flow into their lives. Her patented hypnotherapy process has gained her recognition as one of the world's leading experts in removing subconscious blocks to business success.
Her process has helped her clients, double, triple and quadruple their income and relieve fear, doubt and feelings of unworthiness.
As a creator of a global association called Women's Success Tribe. Jenn gets to support business women all over the world to have a community where they can build profitable business friendships that last and be prospered for their gifts and talents.
Find out more about Jenn here.
FAQs
Where can I contact the organizer with any questions?
Email us at info@beyond-business-for-women.com or call us at 1- 510-545-7054 to speak with Ariel B. You can also use the contact form on the left corner of the page
Do I have to bring my printed ticket to the event?
No. Your name will automatically be on our guest list for the event after you've registered. Registration starts at 8:30 am PDT on both days 04/09 and 04/10.
Can I bring a friend to the event?
Absolutely, YES! Click "Register" above and sign up for our Early Bird 80% OFF Special TODAY and you can bring your friend for FREE to the event (a $997.00 BONUS)!

See you soon! :)

When & Where

Los Gatos Lodge
50 Los Gatos-Saratoga Rd
Los Gatos, CA 95032


Saturday, April 9, 2016 at 9:00 AM

-

Sunday, April 10, 2016 at 6:00 PM (PDT)
Add to my calendar
Organizer
Jenn August C.H. C.L.S.C & Women Speakers' Success Tribe
Jenn is an internationally recognized speaker and a leading expert at helping women clear their fear to create profitable, authentic and satisfying businesses.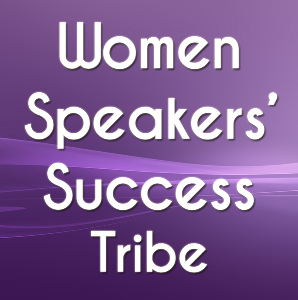 The Women Speakers' Success Tribe is an ogranization whose mission is to empower and inspire women who are ready to get support in sharing their beautiful message with the world in a way that speaks to their people's hearts and that grows their business while having so much fun being themselves and impacting many, many lives.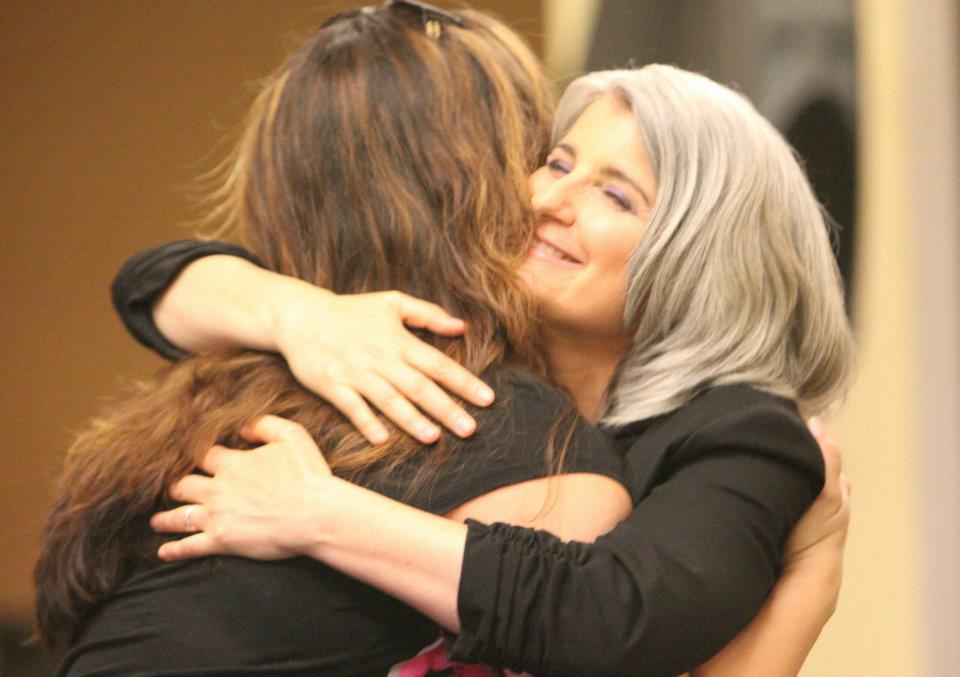 Our Tribe has a powerful community that allows women to find their authentic voice and learn how to freely express themselves with grace and confidence that magnetizes perfect clients and flowing abundance.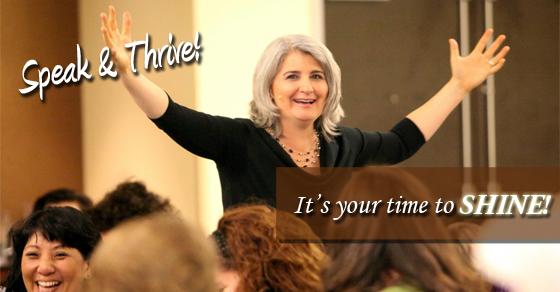 What Women Are Saying About Jenn's Events:

"This was absolutely fabulous. Jenn was amazing, insightful and a whole lot of fun. I felt confident, grounded and inspired to share my passion! I recommend it to tall... even if you are unsure of your purpose, you will get inspired and meet many other amazing and awesome women like yourself!"
- Christine Henriques Quihuis Cox


"I attended this event, and it was outstanding! Jenn is an engaging speaker, and she drew an audience of delightful and energized women. I haven't attended an event with that much diversity and engagement in a long time, and it was absolutely delicious!"
- Andrea Buchtel


"Jenn August is superb! She's a brilliant teacher, and she makes learning fun!!!"
- Vera Gassner
"I was the recipient of Jenn August coaching at Open Mic Night. It was a wonderful experience for me and for everyone in attendance. I am a big fan of Jenn! Go if you can, you'll be very glad!"
- Carol Rose
"As a woman on a mission I love this workshop! Jenn August truly delivers the good AND in a fun, playful, safe and heart felt way. I connected so deeply to what she shared and how she shared her wealth of knowledge. Her delivery style is top notch. She is damn good at what she does. I am still on a high from spending the weekend with such amazing women. WOW!"
- Jenny Lefebvre
"The meetup was well worth the drive from Livermore to be in this beautiful environment with all of these amazing women bringing their bright light to share. I truly appreciated Jenn's generosity in sharing her beautiful gifts and inspiring us. I left that evening energized, inspired and motivated..."
- Lia Venet
"Jenn's energy is magnetic and she speaks with conviction, heart, empowerment, and truth. These meet ups bring great value for business owners who are looking to grow and bring forth their gifts to the world. I am so pleased I went." 
- Melissa Rempfer 
"Lots of great "food for thought" and reflection! Definitely letting it all sink in. Thanks to Jenn for an inspirational and energizing presentation woven with humor and truth. Your insight and guidance is very much appreciated! See you and all the lovely ladies again soon!"
- Mari Seidler

"Highly recommend this event! We are all great women with gifts to share. "
- Mindy Miller


"This event was great. I learned a lot and met a lot of powerful women who are still learning and growing. I will be attending more!"
- Linda Weathers

Unlock Your Success Code & Thrive: A Two-Day Intensive for Women In Business On A Mission