UNLOCK YOUR POTENTIAL "Plan", "decide" -Career Focused/ Aspiring Leaders
Description
UNLOCK YOUR POTENTIAL
First few tickets are FREE
Join us in February with speakers who are speaking nationally, coaches who are world travelers and entrepreneurs who are making a difference...

So if you were with us on our last Holiday party on Saturday- December 14, 2019 -you know it was amazing...such intense leadership insights around, empowerment, priorities, momentum, influence, etc etc.....You can check out pictures on the Facebook Page. U Next Options Group made a big Dent in the Maryland universe......i mean why else would we be here!!!!Thank you Sir Steve Jobs!!!
Our hope is that you are leading your teams to greatness, (or at least yourself), my hope is that you are excited and inspired by the work you do.
My hope is that you are denting the universe too!!!!

If the answer is no, then you know you need a Coach!!! and/or the group of people and environment who will hold you accountable! Thats why we are here and we are excited to work alongside you and help you get to the next level of thinking, doing and being!!!!

It's completely free!!! (when you register early)
Want to know more about the EVENT? CLICK
Here is a short bio of ALEXIA FERRARI
We are meeting
Date
: February 15, 2020 (Saturday)
Place
: Keller William, Ellicott City, MD (BY EZ CAFÉ – Next to Walmart)
Address
: 3290 N Ridge Rd, Ellicott City, MD
Time
: 9:00 am - Ends: 11:30 am
We are excited to have ALEXIA FERRARI .... come and meet her..................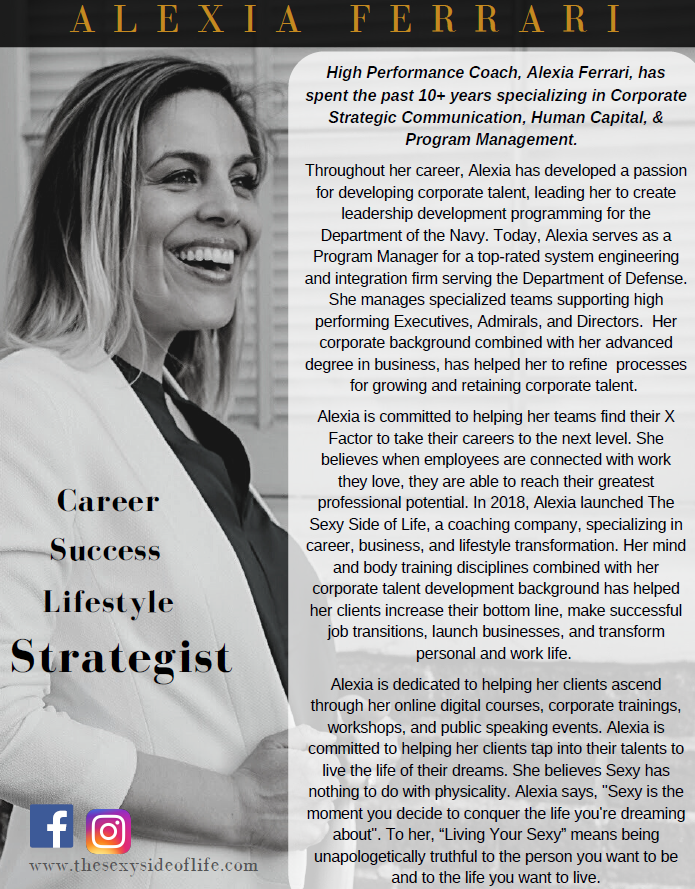 What is this?
We are a mix of business owners, certified coaches, trainers, and facilitators. We would love to be part of your success journey and propel your career or business 5X times.
We believe in education and learning, but we disagree with the traditional way of growing. We believe your mind can grow limitlessly if you give the environment and positive input it needs. We work with our leaders locally, we call on our heroes, and they want to give it back to the community.
We welcome businesses, entrepreneur, and people who want to develop themselves and others in the community by being involved and volunteer or give to their communities through their service or business. It's MASTERMIND together.
Come, join us and see, feel and hear on topics that can change your life, your business, your career for the better.