About this Event
Eyelash services grew by 14 percent in 2017, with 75% of lash artists earning $50,000 a year or more.
Whether you're a long-time lash artist or an aspiring one, our panelists have tips and tricks on how to make the most of this tremendous growth. Our discussion will focus on tips for both salon owners and individual artists to bring in new clients, grow word-of-mouth business, build and sustain an online presence, as well as general insights about upcoming trends in the beauty and fashion industries.
Agenda:
6:00-6:30pm: Networking & Refreshments
6:30-7:30pm: Panel Discussion
7:30-8:00pm: Q&A
Get To Know Our Panelists!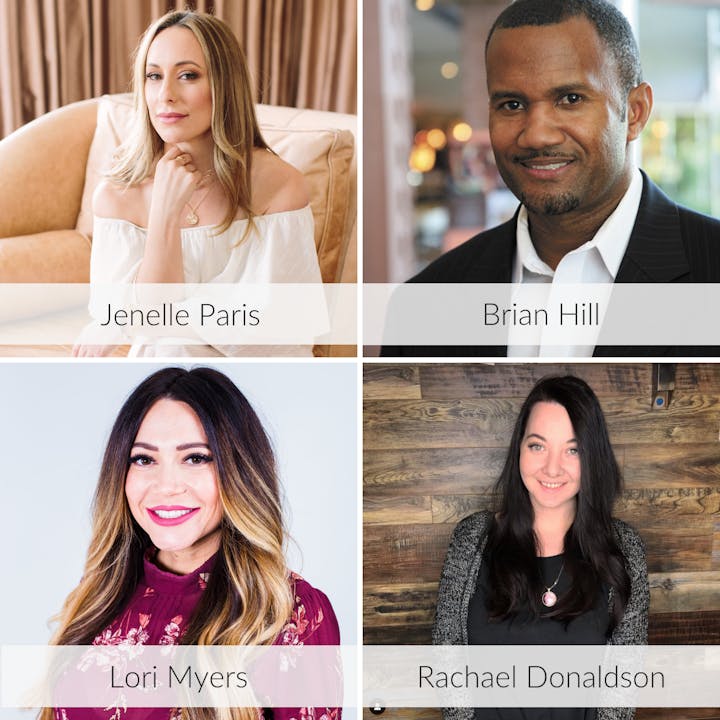 Jenelle Paris, Founder & CEO, Lash Affair
IG: @jenelleparis // @lashaffairbyjp
Jenelle started off her career as an Esthetician and Makeup artist before before transitioning into the lash world. She took her first lash class in 2007, founded Lash Affair™ in 2013, and has been on mission to bring more love to the lash industry through innovative products, professional education, and personal customer service.
--
Brian Hill, Executive Director, Phoenix Fashion Week
IG: @FashionRewired // @PHXFashionWeek
Brian Hill is the Executive Director of Phoenix Fashion Week and host of the podcast Fashion Rewired on Apple iTunes. Brian has more than 15+ years in the fashion industry, beginning as a designer after launching his clothing line on the Arizona State University campus!  His Tell-It-Like it is, common-sense approach to building a brand from scratch for long-term success and teaching it to other start-ups, is what drives him today.
--
Lori Myers, Owner, Let's Lash Studio
IG: @letslash
Lori Myers began lashing in August of 2013 and has spent the past five and a half years perfecting her skills. As part of an ongoing effort to cultivate her craft, Lori has earned six eyelash extension certifications, all while performing her trade in a full-time capacity. Driven both by entrepreneurial ambition and a fondness for developing strong customer relationships, Lori founded Let's Lash in January of 2015 and has been building the Let's Lash Brand in Scottsdale ever since. She does this with top quality products, education, customer service, safe techniques and gorgeous application. A short two years later, Lori took up residence in a larger space and doubled her headcount to eight eyelash artists. Her beautiful clients, her ambitious team, and her loving friends and family are her heart and soul and she loves everything about her job!
--
Rachael Donaldson, Owner, Rachael M Beauty
IG: @rachaelm_beauty
Rachael started her journey in the beauty industry when she was in high school doing makeup for musical theatre. That sparked an interest in how much makeup changed not only the way someone looked, but how they felt as well. After studying cosmetology and being exposed to the lash industry, Rachael fell in love and has focused on close one-on-one customer relationships. What she loves most about doing lashes is being able to give women the confidence they deserve and helping women embrace their natural beauty!