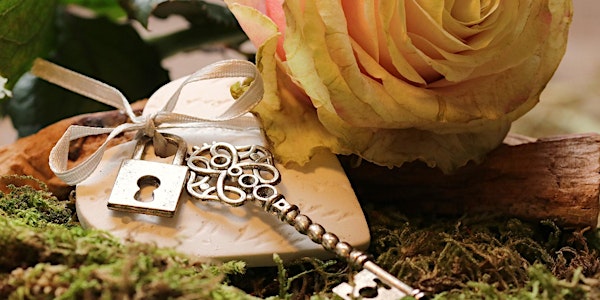 Unlock Your Intuition
When and where
Location
Costa Mesa Costa Mesa, CA
Refund Policy
Refunds up to 30 days before event
Description
Unlock Your Intuition
Have you ever made a decision you regretted?
Do you find it difficult to make decisions or keep second-guessing yourself?
Are you yearning to have more in your life?
What if you had an Internal GPS that can direct you towards the quickest path to greater success?
The truth is you do, it's called your Intuition and in this 1 day training, you will get simple, profound tools to tap into, and utilize this powerful internal guidance system.
During this transformational training, you will:
♦ Learn how to get in touch with your own intuition, own your body and your space and release unwanted energies that leave you tired and depleted
♦ Learn how to read other people and help those you love and care about
♦ Experience a profound shift in your ability to chart your course in life
♦ Catapult your life into a realm where all things are possible
This powerful training will show you how to see patterns within your consciousness, which have a profound effect on your confidence, ability and direction, and you will learn how to release energy that is not in alignment with your higher purpose.
Patterns or programming we pick up genetically, from our environment and even our families can have a profound yet unconscious effect on our attitude towards money, relationships, work and home environment as well as our spiritual development and well-being. The common blocks and mistakes you make with your own development can become exaggerated and run your life until they are corrected.
You will learn profound, easy to follow steps you can use throughout your day to release these blocks and empower yourself in areas that may be keeping you from living the divine abundant life you were meant to live.
Once you master these energy tools, you can take back your power and design the fabulous life you deserve.
Unlocking Your Intuition will set you on the path to love, joy, and creativity.
Join us February 24th. This training may not be offered again!!