Unlock Your Entrepreneurial Inner Sparkle for Women in Business - Gold Coas...
Description
Are you a female in business or wanting to work for yourself?
Then join Sally for this upcoming workshop...



About Sally:

Sally Sparks-Cousins is on a mission to empower females to find their "Inner Sparkle"​ passion and then to use it to build a business that can be tailored around their lifestyles.

A communication design and marketing funnel specialist and small business consultant, Sally has a passion for educating women in business and female entrepreneurs, helping them create revenue stream so they can truely live the life they deserve.
Sally identifies as a intuitive empath clairsentient & uses these spiritual abilities to help female up and coming entrepreneurs to truely find their Inner Sparkle. She has the miraculous talent of being able to see in them, what they cannot see themselves.
If you are trying to find yourself and not sure where to look, then join Sally's and see her astonishing gift in action. She has helped hundreds of women identify their true gifts and genius zone and educated them on how they can turn it into an income generating profession.
Sally's marketing and business building strategies are established around a "taking action"​ attitude, good karma and paying it forward and coming from a place of service first.
Through her Sparkle Class Academy and online training, Sally equips business women and entrepreneurs with the knowledge to embrace their god given talents and passions, those things they have learnt during their life on the planet, and then taking their knowledge, learning how to share and teach it to others, so they can generate a profitable business.
Sally has a strong belief that to inspire she needs to lead by example and prove that by rolling up her sleeves and 'getting s#%t done!'​ through imperfect action she is helping women realise the Inner Sparkle and also the power that digital marketing has within their businesses.


Let Sally help you find the CONFIDENCE in YOURSELF and UNLOCK your INNER SPARKLE
Who's this workshop for? Anyone Who:
Is SICK of being in a rut and just want more in life


Feels ready to take control of their career and start advancing NOW!


Wants to take back control of their days and live with freedom



Is ready to live, have fun, make money and travel the world!
---
Who is part of the Sparkle World:
This is a community of Female Business owners who want more from life. They want to share their loves and passions with the world, while generating an income. They want to use ther inner sparkle to help others and want to be surrounded by other like minded women who lift them up daily.
---
In this workshop Sally will...
Not be sharing only KNOWLEDGE with you...
She will be using my abitlites to help you find your Inner Sparkle and give you straegies to build a strong focused mindset.

Sally will also be getting you to TAKE ACTION and give you strategies to tap into your inner sparkle (passion) and how to get your message out to the world.
See ways to affordably and automatically attract clients...even in a saturated marketplace where no one knows your name.
No BS, just my best stuff, that she use in my business everyday.
---
Guest Speakers...
Kawena (Gwen Gordon) - An amazing 90 year old lady who is still working and sharing her inner sparkle of the power of breath and how she is been able to live her life by share her passion everyday.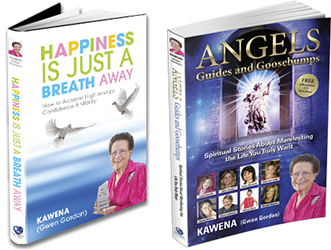 Lucia Peters - Follow Your Style
Fashion Stylist will share her inner sparkle on colour and fashion.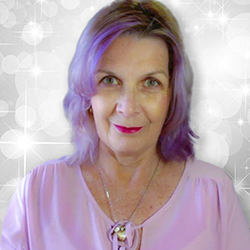 More TBA...
---
How much does it cost?
Free or Pay on the Day Tickets Available.
Sally belives in providing quality service, and puts her money where her mouth is. The workshop comes with a value in advance guareentee. If at the end of the full day you feel that you have not received value, you simple just let her or her team know at the conclusion of the event, and you will not be charged a cent.
---
Can you bring a guest?
YES of course you can bring guests, but we have limited places available.
BRING A FRIEND AND SHARE THE TICKET PRICE - 2 for the price of 1
---
What can I bring into the event?
Business Cards, Notepad, Pen and an ACTION TAKING ATTITUDE.
---
FREE Admission Inclusions:
Full day Action Taking Workshop

Tea, Coffee & Water all day
General Admission Inclusions:
Full day Action Taking Workshop

Workbook

Tea, Coffee & Water all day

Morning Tea

Afternoon Booze Break

BYO: Lunch
VIP Inclusions (limited to 12 per event):
All of the above inclusions plus...

Front Row Seats with the best views

Personal 1:1 attention

VIP Lunch with Sally & her Team

VIP Wine Time & Networking after Event

Private VIP Q&A Session after main event

Sparkle VIP Workshop Kit...

---> Workbook

---> Sparkle Marketing Funnel Blueprint

---> Done For You Swipe Files & Templates

---> Sparkle Swag Gift Bag full of sparkling goodies

Note: Sparkle Elite Annual Member automattically will receive VIP Upgrade.
---
If this sounds like just what you need to help you unlock your untapped inner sparkle potential.
Then we hope to see you there...
p.s Seats are filling fast... If you have any questions, then please email ask@teamsparkle.com.au
---
** NOTE: Sparkle Elite Members
Elite Annual Members will automatically be upgraded to the VIP Experience.
Want to become a Sparkle Elite... Join HERE
~ REFUND POLICY:
Attendees may cancel their registration without penalty up until 14 days prior to the event. Please send your request to ask@teamsparkle.com.au.