Unlock Your American Accent: 5 Secret Keys to Communication Success
Refund Policy
Contact the organizer to request a refund.
Description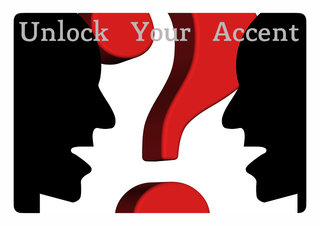 Do You Wonder Why Americans Don't always Understand You When You're Speaking English?
Are you frustrated that people are always asking you to repeat yourself?
Are you tired of people asking you where you are from, instead of listening to what you have to say?
Are you sick of getting noticed only because of the way you sound?
You know all too well that speaking American English with a foreign accent often creates breakdowns in communication. When people fail to understand you, conversations and negotiations fall apart. Even routine tasks such as answering the phone or giving directions can become painful to complete.
What No One is Telling You About the American Accent
Spoken American English sounds and speech patterns, commonly known as the American accent, is not specifically taught in typical English language programs. The reason why you do not sound like an American would when you speak English is simply because no one has ever told you what you needed to do. As a result, most non-native American English speakers lack the awareness and knowledge of how to successfully improve their American accent and pronunciation.
Now, Unlock Your Capacity for Successful American Communication
By learning to recognize and change the sounds and patterns that you unconsciously transfer from your own language to English, you can learn to speak in a way that will allow American listeners to understand you more easily.
Join us for this 8-session online training course where you will learn the 5 American accent "secrets" that no one has told you about. These five keys will help you understand how to communicate more clearly, effectively and professionally in the North American workplace.
About the Classes:
You will get access to 8 live online training sessions offering a lively mix of presentation, case studies of American business leaders, and Q & A.
Session 1 - Why Do I Have an Accent When I Speak American English
Session 2 - How To Speak Like a Native
Session 3 - Why the Brain Doubts a Foreign Accent
Session 4 - What Does a Successful CEO Sound Like?
Session 5 - The Sound of Your Voice Speaks Volumes
Session 6 - American Responses to Foreign Accented Speech
Session 7 - Putting it All Together (Part 1)
Session 8 - Putting it All Together (Part 2)
Sessions begin September 18, are held weekly via online webinar and will typically run between 60-90 minutes. A recording of each class will be made available for your review and practice after each session. All homework assignments and learning materials will be delivered to you electronically.
What You will Learn:
What Americans think about accents (it's not what you think!)

The secret formula for speaking with the right pace

The effective strategy for asking questions correctly (there's more than one way!)

A proven technique you can use to make yourself understood the first time when you say any word (including names and numbers)

The secret to making friendly small talk that will allow you to immediately "connect" with Americans

How to avoid accent related grammatical errors

The underlying fundamentals successful American CEO's use to communicate in a way that inspires confidence & trust

How to put all these key principles to work for you in your daily life
After this class, you will know how to confidently:
Ask any type of question clearly and effectively

Speak clearly over the phone

Make small talk with colleagues and clients

Connect with others in a way that builds trust and inclusiveness

Clear up communication breakdowns whenever they occur
Who Should Take this Class:
- International professionals with a strong command of written English and vocabulary.
- Professionals working (or re-entering the workforce) in IT, finance, health care, HR, sales and academia
- Motivated people who have already experienced some career success but want to take their spoken communication skills to the next level.
About Your Trainer:
Susan Ryan is an American accent specialist and communication coach at ConfidentVoice.com. She is the author of American Accent Fundamentals and creator of the American Accent for IT Professionals course on Udemy. Since 2007, she has helped engineers, scientists, IT professionals, accountants, doctors and professors improve their American Accent and speak American English more clearly and confidently. Susan looks forward to teaching, guiding and partnering with you in achieving your communication goals.
Get Started Right Now
"The quality of your communication is the quality of your life" - Tony Robbins
In a few moments from now, you can get access to the same time tested and proven American accent training that our successful clients have used and achieved results with.
This is a tremendous opportunity to learn the exact strategies you always wished someone would reveal to you but no one ever did. Plus with our 100% satisfaction guaratee, there is absolutely no risk on your part.
Don't you think you owe it to yourself to see just how much of a positive impact this knowledge can have on your life?
Take action now... we look forward to seeing you inside!
---
FAQs
Recap of classes:
Eight live online webinar sessions

All learning materials are included

Homework will be assigned prior to each class

A recording of each class will be made available after each session

Certificate of completion will be awarded to participants who attend all sessions
Scheduled Dates
Dates for the classes are currently scheduled for: September 18, September 25, October 9, October 16, October 30, November 6, November 20, December 4. We reserve the right to change these dates.
Where can I contact the organizer with any questions?
Please contact us at support@confidentvoice.com or at (888) 481-8661 should you have any questions about this class.
What is the refund policy?
ConfidentVoice is dedicated to the success of our students and clients. We offer a 100% satisfaction guarantee for all our programs. Take a full 21 days to go through the course, learn the strategies and put them to use in your life. If you are unhappy for any reason during this time, let us know and we will issue a prompt and full refund.
Where can I learn more about this class?
You can find out more about the strategies and methods taught in this class, and read testimonials from our clients at our American Accent class page.