| | |
| --- | --- |
| UNLOCK THE SECRET TO LIVING YOUR BUCKET LIST AND MAKING YOUR VISION COME TRUE THIS SUMMER WITH JOYCE SCHWARZ | |
Event Details
What's the best way to live your bucket list and have your vision board come true this summer?
PLEASE: Scroll down and read about the course
.FIND OUT: 
a) what most people forget to do to make their vision board work
b) what increases your odds of making your bucket list come true more than 50 percent! 
c) How have Joyce and her clients traveled around the world for FREE

TRAVEL FOR FREE!
BECOME A RADIO PERSONALITY -- GET ON TV FOR NO CHARGE TO YOU TO PROMO YOUR BUSINESS
****GET INVITED TO CELEBRITY EVENTS IN YOUR AREA
****GET FREE DESIGNER CLOTHES
****TRY NEW EXPERIENCES FOR FREE LIKE SKYDIVING, SAILING, LANGUAGE LESSONS & MORE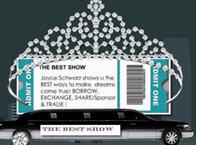 THIS CLASS IS NOT FOR THE FAINT OF HEART -- YOU MUST CHOOSE TO LIVE YOUR VISION THIS SUMMER!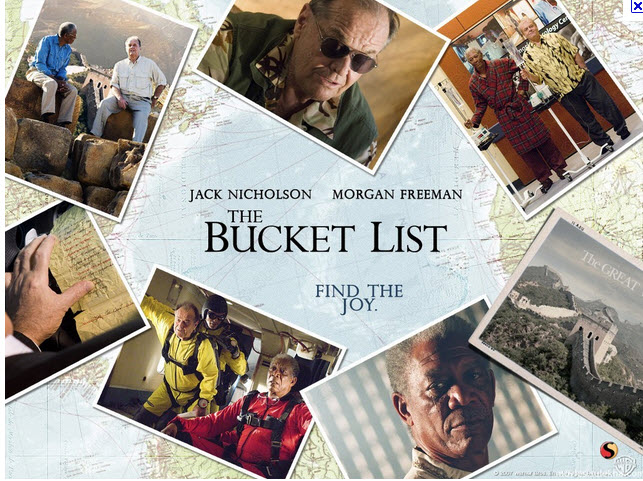 JOYCE will show you the best (Borrow, Barter, Exchange, Share/Sponsor and Trade to live your vision at little or no cost to you! 
As noted on the infocall Joyce has used these methods all her life.
 most recently she took a $5000 trip to Newfoundland Canada all expenses paid for FREE including Salmon Fishing, River Rafting, Bed and Breakfast gorgeous rooms, plus lunch and dinner and parties EVERY single night. Including concerts, poetry readings, adventure trips to mountain tops and more FOR FREE
One of her private coaching clients changed his life from being a burned out foot doctor to a Hollywood rock and roll photographer in less than 3 weeks! Joyce got him his first GIG in 2 days. HE GOT PAID TO MAKE HIS LIFE'S DREAM COME TRUE.
Joyce got another client a complete wardrobe of designer clothes for free -- really -- no cost to her and she got to keep the clothes forever! 
Another client got a home at no cost to her -- REALLY ! 
Another client got featured in headlines 200 times in 3 days-- you'll get to talk to her and see how she did it for FREE!
YOU NAME IT -- Joyce will show you how to live it for little or no cost
**** TRIPS   **** FREE DINNERS   *** FREE DRINKS ****FREE EUROPEAN VACATIONS ****FREE CRUISES   ***FREE DESIGNER CLOTHES ****FREE WORKSHOPS  ****FREE PHOTOS & MORE
 48 page BEST WAY GUIDE NEVER PUBLISHED BEFORE -- revealing more than 50 sources for living your dream come true at no cost to you
SECRET WEBSITES no one else knows about! 
At the priceless investment of only $199.00 you'll get more than that back with the discount links joyce shows you.
DON"T miss this opportunity it may not happen again!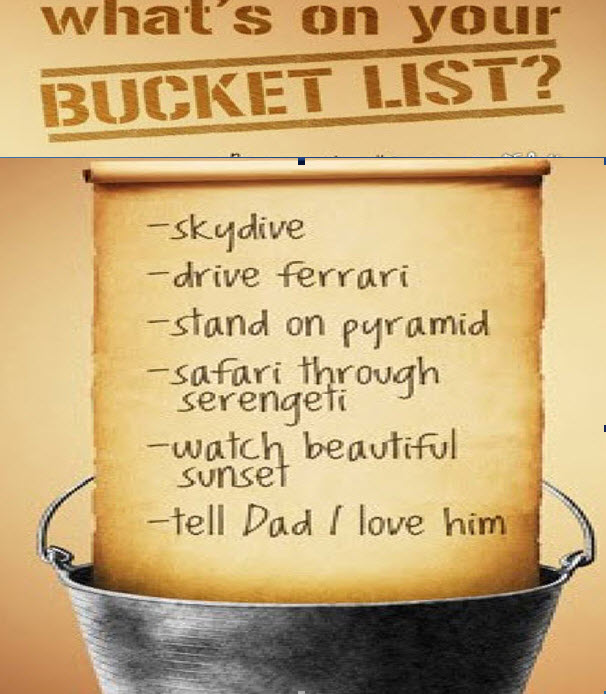 TAKE THIS CLASS and see why what you learn will be priceless and life changing!
FOR THE FIRST TIME EVER Joyce reveals her special proprietary methods for living like a millionaire on little or no budget! REALLY
http://tinyurl.com/liveyourbucketlist 
FOR MORE INFO  sign up here or call joyce at 310-822-3119
Organizer
THE VISION BOARD INSTITUTE founded by Joyce Schwarz offers the following services:
*Creation of Giant Vision Boards for Charity Benefits & Corporate events (call for details and price list)
*Accreditation as a Certified Vision Board Coach joyceschwarz@gmail.com
*Vision Board creation classes and workshops for corporations, churches, nonprofits and community groups and private parties & events, joyceschwarz@gmail.com