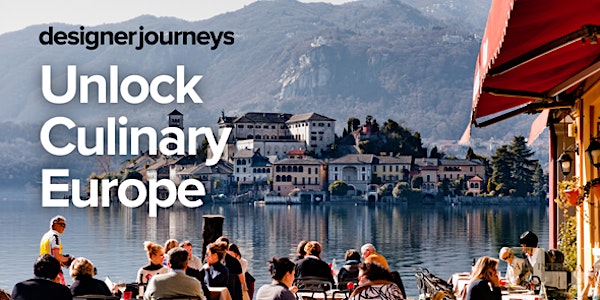 Unlock Europe with Designer Journeys
Private, tailored travel for your clients!
About this event
Join our CEO Matt McCann, Head of Sales Craig Werb and Agent BDM Travis Graham on this free 30 minute zoom webinar. We will discuss all things European travel, the different ways you can enquire with Designer Journeys, and how to optimise the Designer Journeys platform as an Agent, to ensure the best possible results.
The key takeaway from this webinar will be how you can utilise the Designer Journeys platform to deliver your clients' extraordinary travel across over 20 European destinations!
With a network of knowledgeable Local Designers, a supportive Travel Concierge Team, and access to truly amazing experiences and locations, Designer Journeys saves you time and delivers your client incredible, tailored travel experiences.