Unlock Divine Treasures through Meditation

Saturday, October 14, 2017 from 11:00 AM to 2:00 PM (CDT)
Event Details
In this meditation workshop, Mr. Carlos Lozano will describe how we can access unlimited and vast spiritual treasures through meditation. Through meditation, we can rise above physical body consciousness and experience inner mystical dimensions.
Once we learn to tap into our soul through meditation, we can experience a profound transformation that will enrich all areas of our life – personal relations, physical, mental, and emotional health, professional work, spiritual growth, and the attainment of our life's goals. This talk will be followed by in-depth instructions for meditation on the inner Light and Sound.
All our programs are FREE of charge, and all are welcome.         
Free vegetarian meals will be served immediately after the talks.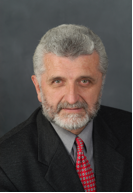 Educated as a lawyer with a specialty in financial law, Mr. Carlos Lozano has served as Consul General of Columbia in Egypt, Jordan and in India. Mr. Lozano currently lives in Chicago, United States. As an international motivational speaker, he has presented numerous talks and workshops in English and Spanish on meditation and spirituality.
For over 45 years, Mr. Lozano has been spreading this powerful yet simple technique of meditation to all people – without distinction – so they can discover the hidden treasures of the soul – wisdom, peace, joy, immortality, fearlessness and unconditional love. His adopted slogan is: "The health of body and mind depend on the health of the soul" and this is achieved by this powerful but simple technique of meditation.
When & Where

India House
8888 W Bellfort Blvd
room #212
Houston, TX 77031


Saturday, October 14, 2017 from 11:00 AM to 2:00 PM (CDT)
Add to my calendar
Organizer
Science of Spirituality is a nonprofit organization, with centers worldwide, dedicated to providing a forum where people can learn meditation for its benefits of physical, mental, and emotional health, spiritual growth, finding one's purpose in life, discovering the inner treasures and enjoying inner spiritual experiences leading to the peace, happiness, and bliss from realizing their soul and their connection to the Divine.
Please contact, Email:shikha2573@yahoo.com or call 832-520-8072