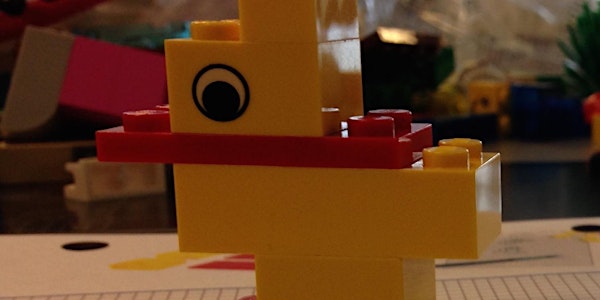 Unleashing your Creativity and Imagination
When and where
Location
Billund Astvej 10 Hotel Legoland 7190 Billund Denmark
Description
... explore the Power of Lego® Serious Play®
Lego® Serious Play® (LSP) is not about playing with bricks. It is an evidence/research based methodology, giving your brain a hand to open up layers after layers and enable deep learning and understanding.
In this introductory workshop you learn about the science behind Lego® Serious Play® and get hands-on experience how to use Lego® Serious Play® in many challenging situations - business planning, team building, conflict resolution, change management, corporate identity development, concept & product development, communication issues, and many more.
Target group: HR managers, project managers, consultants, trainers, teachers, entrepreneurs.
Duration: October 22, 2015, 10.00-16.00 hrs with networking opportunities from 9.00 - 10.00 and 16.00 - 17.00 hrs
The venue: Hotel Legoland, Conference Centre
Costs: 4620 DKK or 620 EURO (including 25% VAT), breakfast, buffet lunch, coffee and cakes,
and an LSP Starter Kit
Accommodation at Hotel Legoland can be booked at the special rate of 995 DKK per person/night
For reservation contact: reservation@legoland.dk
For further information and registration contact Jolande Leinenbach, info@ed-consult.dk
You can express your interest on this site. Then we will get in touch and provide you with more information.
Registration deadline: October 6, 2015
20% early bird discount - registration by September 20, 2015
10% early bird discount - registration by October 1, 2015
30% discount if you register two or more participants from your organisation
We can offer a special LSP taster workshop tailored to the needs of your public or private organisation in either English, German, or Danish.