Description
The Ultimate Guide to Whatsapp Marketing in 2019


Using social media is a great way to promote your business but implementing WhatsApp in your social media plan may just give your business an extra boost.

It is no longer news that WhatsApp has become the leading communication channel for people. But it is not only in the personal field that Whatsapp has been successful. Nowadays, even local businesses, new ventures, and some big companies are using this tool to exchange messages with their customers for FREE.






The Secret of Marketing Using WhatsApp Business

In this Half-day workshop, you will discover how to maximize one of the most-used social media platforms – WhatsApp, to grow your business effectively with the secrets of successful WhatsApp Business marketing.

Besides, you will learn the right techniques on how WhatsApp Business can help you to connect with customers and build closer relationships with them.

Imagine you will have a competitive advantage over your competittors and make your business stand out by leveraging the WhatsApp Business Marketing.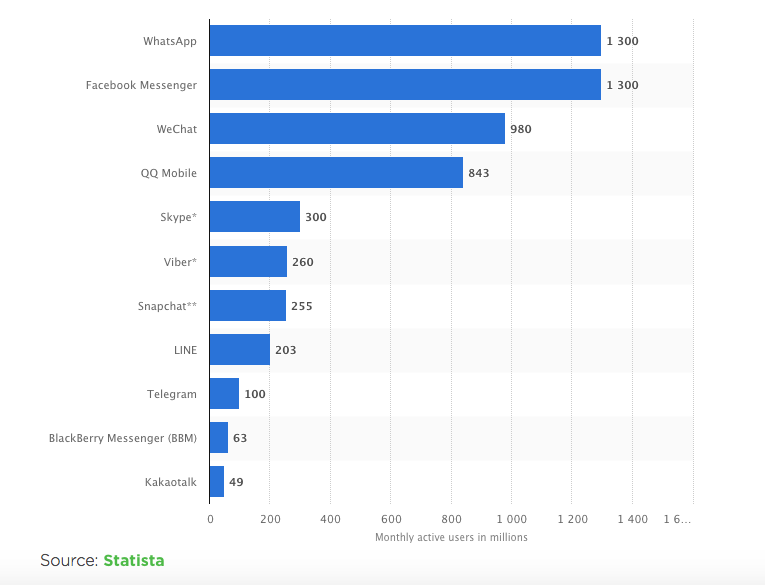 Most popular global mobile messenger apps as of October 2018, based on number of monthly active users (in millions).
=============================
Who Should Attend This Workshop?
=============================
+ Busy entrepreneurs
+ SME business owners
+ Digital marketers
+ Customer service who actively communicate with customers via WhatsApp
+ Marketing person of businesses
+ Startup founders/marketers

===============
Workshop Content
===============
0915| REGISTRATION & NETWORKING
0930 | INTRODUCTIONS
+ What is WhatsApp actually doing?
+ WhatsApp VS WhatsApp Business
+ Things you need to know before starting to use WhatsApp into Business


1030 | 10 MINUTES BREAK


1040 | OPT-OUT TECHNIQUE
+ How to filter WhatsApp & non-WhatApp users from your contacts?
+ Tips for effective content drafiting
+ How to manage the risk of getting blocked?
+ How to measure the results?


1200 | OPT-IN IDEAS & STRATEGIES
+ How to collect customers contact?
+ How to get customers to save your contact into address book?
+ How to check if they have saved your number?
+ How to manage the opt-in databases?


1300 | Q&A & WRAP UP

1330 | WORKSHOP ENDS


=================
About The Facilitator
=================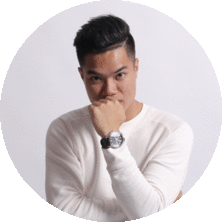 Hi, i'm Jackson Goh. You can call me Jackson.
I have been in the WhatsApp Marketing business for 5 years serving clients like Fitness First Malaysia, Fitness First Singapore, Celebrity Fitness and some big Property developer projects.
I helped my clients to advertise via WhatsApp. And also, I have built the blasting online panel for clients to send bulk WhatsApp messages to their customer contacts.
Later, WhatsApp campaign also become part of my challenge where i successfully build a full system of auto-reply and database manager. I helped my clients collected 30,000 customer contacts within 3 months by running a WhatsApp Contest Campaign.


===================
What is Your Investment?
===================
How much is the ineffective social media marketing costing you? How much impact can poor customer communication costs your business?
I looked around and many of the bootcamps that teach this stuff costs RM1000 to RM2000!
My tell-all workshop will be just RM299. Who knows? We may raise the price for the next workshop.
If you register now, you can take advantage of our early bird pricing at just RM199. Limited to first 10 sign ups only.


===============================================
Join The WhatsApp Marketing Workshop & Watch Your Business Grow
===============================================
✔ We insist on small class sizes! Our Facilitator will ensure that every participating members is taken care of and 1-to-1 coaching is much more efficient in the workshop.
✔ Customised content — After many rounds of conducting, researches and on the ground experience, our facilitator has customised the content with the implementation exercise that enable the participating member absorbs the learning quickly and apply it on their business effectively.

Learn what most social media marketers learn in years in just one day.


Date: 24th February 2019
Time: 9:30AM - 1:30PM
Venue: WORQ Subang


*Light refreshments provided.
==================================
Bonus - The Entrepreneur Learning Community
==================================
One of the most amazing things that we have developed - an online entrepreneur community. A digital group where like-minded people can learn new skills, knowledge sharing and communicate with other entrepreneurs and potential business partners. All our workshop and event participants are entitled to join the community for FREE.
====
FAQ
====
Q: Why learn WhatsApp over other social media platforms like Facebook Ads?
A: The best thing about WhatsApp is that it's free. The second thing is the high penetration of WhatsApp communication in Malaysia. It is our major communication tools. People tends to message than making calls!

Q: Do I need to bring a laptop?
A: Yes. To get the most out of this workshop, bring your laptop, a notebook, pen, and your curiosity. The best you have an Android mobile phone.

Q: Will I get a copy of the slides?
A: No. You will not get the slides because i have wrote you an eBook :)