Watch Roger's video-invitation to learn more about the journey: https://youtu.be/Gm1rbrX28ls
About this Event
It's no secret that 2020 has been distressing for everyone. Many had to change their working styles, some had to change their career paths completely. We invited a person who knows first-hand what it is like to reconstruct his career during the past year. A globally recognized speaker, former IBM Executive Coach, and the Founder of the School of Reinvention — Roger Osorio will guide you step-by-step into the new year of 2021!
Join our free three-step program with a webinar, a masterclass, and a digital course* to learn about the necessary life skills for professionals and self-employed.
*To receive lifetime access to the digital course, one participant will be picked randomly from the pool of registered participants and nine will be selected by writing a short motivational letter. Read the instructions below.
Step 1: Webinar
1.12.2020, 17:00-18:30
How to manage your time, unlock success, and achieve fulfillment without a To-Do list
The webinar will include:
— What is the problem with time management?
— What is the mindset and strategy required for success and fulfillment in entrepreneurship?
— How to execute efficiently and effectively, every day, week, month, quarter, and year?
— How to make quick and effective decisions?
Step 2: Online Masterclass
8.12.2020, 17:00-20:00
Four steps to take any idea from Concept to Creation
The masterclass will include:
— Framework for turning ideas into businesses.
— The mindset of an entrepreneur and problem-solver.
— Tools for unlocking customer needs and desires.
— Formula for selling your products.
Register for the masterclass by the link: www.eventbrite.com/e/126772940277
Step 3: Digital course
Keys to Time Management: How to unleash Purpose-Driven Success and Fulfillment without adding more to your To-Do list!
Digital Course includes:
— Video lessons on the mindset, strategy, and tools
— Activities to guide your learning and progress
— Real stories to create the ultimate context for learning
*NOTE: Nine people will have the opportunity to receive free lifetime access to this on-demand digital course. In order to register for a chance to win free lifetime access to this course:
1. Register for and attend both sessions;
2. Submit a short motivational letter answering our questions. The instructions will be sent to you after the masterclass.
About Roger:
Founder and Speaker at the School of Reinvention.
Professor of Education at the University of Pennsylvania (Ivy League, ranked #2 in Education, #4 in the US, #13 Globally).
Professor of Entrepreneurship at Sarah Lawrence College.
Former Globally Recognized Executive Coach & Coach Educator at IBM (Fortune 50 company).
Master of Science in Psychology specializing in Executive Coaching & Leadership Development and Master of Business Administration.
Taught over 5,000 entrepreneurs all around the world how to take their business ideas from concept to creation and sparking the birth of over 100 companies from the first time and experienced entrepreneurs.
Coached over 3,000 professionals, executives, and entrepreneurs and delivered over 500 talks to over 150,000 people from over 100 countries.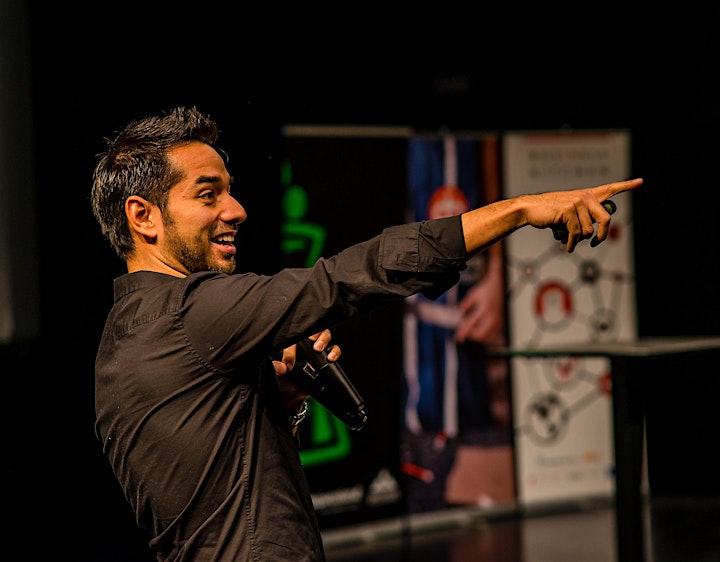 Who should join this journey?
People at the turning point of their careers, who are considering entrepreneurship.
Aspiring entrepreneurs who have an idea for a startup or an early-stage company.
Business owners who are searching for new working methods leading to fulfillment.
Anyone who wants to learn about the life skills of time-management, efficiency, and productivity!
________________________________________________________________________________________________