It's time to put your best on for the best. It's a fashion show "Unleashed" just for you.
About this event
TSherrod & Bee TrU is bringing... "Unleashed" Fashion Show to you. This is a grown folk event, mask up, and come to support a great cause.
1. Purchase tickets HERE -or-
2. Paypal *add the link to your browser: https://www.paypal.com/invoice/p/#C3R9Q366Z7PP9TPX
3. You can also purchase at the door
This is a "NONREFUNDABLE" event.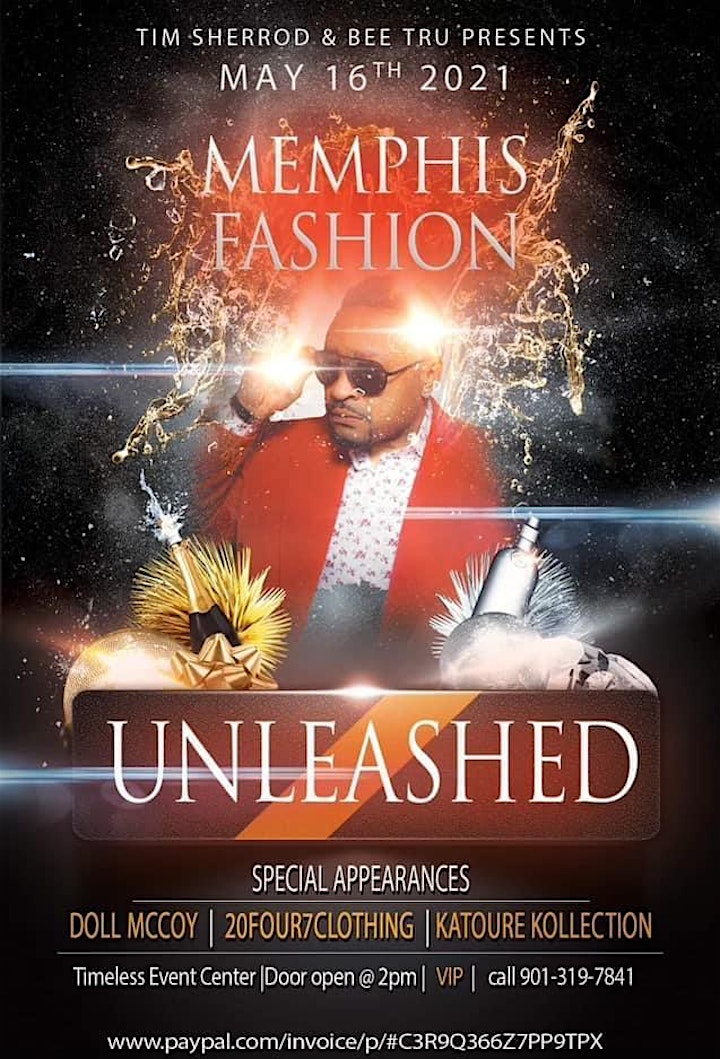 Organizer of "Unleashed" Fashion Show
Bee TrU Awareness Outreach Inc., is a nonprofit designed to raise community awareness about domestic violence/intimate partner violence.The program educates people on how to reduce, identify, prevent, and to gain help about this "silent killer." The project addresses health (emotionally, mentally, and physical) safety issues, and need or concerns that make a great impact in communities. Bee TrU also establish direct relationships with other organizations to close gaps. View www.beetru.org for more information.