Description
An enlightening and educational presentation
Your exclusive invitation to join the Ovations Leadership Team - Leanne Christie, Chief of Everything O, Jane Rowland Smith, Chief of Client Experiences & Sharmila Nahna, Chief of Relationships, for an up close and personal presentation and audience interactive Q&A panel into how to 'Unleash Your Speaker Power in 2020'.
What you'll learn:
What Bureaus consultants look for when booking Speakers

How to get on a Speaker Bureaus preferred hot (go-to) list!

How client expectations have changed in the last 3 years

What the hot topics for 2020 will be

Tips on how to get your Speaker topics up to date

Steps on how to update your Speaker marketing materials

Interactive Audience Q&A Panel
The 'Unleash Your Speaker Power 2020' evening is designed to be interactive – this exclusive evening is a unique opportunity for you to network and learn straight from the Industry experts (with a combined history of over 50 years of knowledge and experience) on how to amplify your Speaker earning potential with Bureaus - with an Audience Q&A Panel post-presentation.


Event Details:
Date:
12th December 2019
Time:
6 pm – 6:30 pm - Drinks and networking with the Ovations Consultants upon arrival
6:30 pm – 8:00 pm - Presentation and interactive audience Q&A
8:00 pm – 8:30 pm - After presentation drinks & Q&A

Fee: Please come as our special guest. There is no charge, but places are limited.



Presentations from: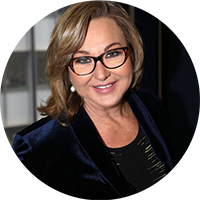 Leanne Christie, Chief of Everything O, House of O
Founded over 33 years ago, Leanne is the Chief of Everything O at Ovations. Leanne with her entrepreneur spirit has often been referred to as the Million Dollar Maker having steered and coached many Speakers throughout her career to earn over $1million of speaking revenue!
Leanne also founded Ode Speaker Management 12 years ago and is proud to be the only truly global speaker management company in the world. With staff in the Northern and Southern hemisphere, they manage Speakers in Europe, Americas, Asia and Australia.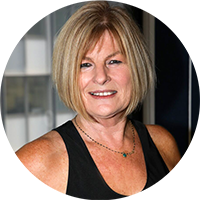 Jane Rowland Smith, Chief of Client Experiences
With a degree in Psychology & years of working with the Community, Jane turned her attentions to the Speaking Industry.
Initially working at The Growth Faculty bringing out International Speakers such as Marcus Buckingham & Verne Harnish.
Motivated by these incredible achievers, Jane joined Ovations 10 years ago and in that time has built a portfolio of stellar clients. Jane prides herself on her Research ability & keeping up to date with Current Affairs. She believes that the secret to providing a great proposal & solution to the client's requirement is in being able to match the Companies need with the most topical on-point Presenter.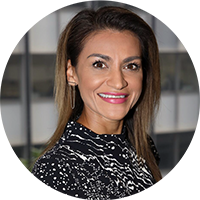 Sharmila Nahna, Chief of Relationships
Sharmila started her career in Flight Centre New Zealand and became their youngest Area Leader in the country. After her stint in travel and working in the UK she joined Ovations in 2007 as a consultant. Over the past 12 years Sharm has partnered with hundreds of clients on their events. She also manages a select number of speakers consulting with them on their engagements and positioning.
A self-confessed "speaker nerd" Sharm has booked a diverse range of speakers both locally and globally. She has featured on Tips With the Masters and appeared on panels sharing her thoughts around working with bureaus. By bringing both clients and presenters together Sharm has a unique insight into what clients are looking for, how to make the best match and how speakers can deliver a successful event experience.