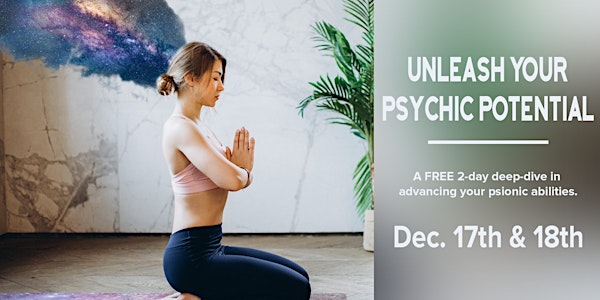 Unleash Your Psychic Potential
A 2-day practice intensive to grow your psionic and intuitive abilities!
About this event
Have you wanted to unleash more of your personal psychic ability, but not sure where to start?
At this 2 day event we will be digging deep into how to practice and hone your natural psionic ability.
At the event we will:
Uncover the necessary keys to grow these skills.
Explore how we are all naturally psychic to varying degrees.
Learn to tune our awareness to information from beyond.
Practice and give feedback with each other.
Determine exactly what to be practicing to grow your abilities.
Discover that it's not just the "gifted" who get to do great feats.
Get connected and stay connected to your spirit.
Discover the secret methods of how people hear "spiritual" information more accurately.
Imagine what life would be like if you could actually hone your naturally occurring abilities, essentially unlocking your own superpowers.
My name is Alec, and I've spent the last 13 years of my life dissecting and practicing psychic and metaphysical phenomenon.
I now want to share with you the keys I discovered along the journey.