Unleash Your Networking Mojo Live! - Cary, NC

Monday, April 22, 2013 from 5:00 PM to 9:00 PM (EDT)
Event Details
Meet us at the Matthews House in Cary
for dinner and some networking mojo!

Learn How to Work with Your Strengths to
Build a Networking Plan that
Fits Your Life and Leads to Success
Unleash Your Networking Mojo Live! Is an interactive workshop that will change the way you network. Join Kelly and Michele from Red Feather Networking to create a networking plan that suits your personal style. Leave the cookie cutter methods behind, gain confidence and develop a strategy that works for you. Practice your new networking skills while enjoying dinner at the Matthews House, Cary, NC included in the price of your ticket.  Everyone, regardless of networking experience and comfort level, will come away with a refreshed networking outlook and an actionable plan.
Define your comfort zone and learn what activities bring you positive energy.
Networking can be difficult. Too often we try to mirror the networking styles of others which only leaves us feeling drained, insincere and fake. It doesn't have to be that way. Unleash Live! will show you how to pinpoint the activities that bring positive energy into your life. Kelly and Michele will then show you how to turn those activates into networking opportunities that you actually enjoy.
Build a networking style that is genuine and consistent with the real you.
You'll be unleashed from the traditional trappings of networking – like passing out business cards as if they were candy and rushing around to meet every person in the room before the event ends. Learn skills that will give you the confidence to be the real you at networking events. Develop a new perspective on how to present yourself and how you relate to the people that will soon become a part of your network.
 Learn how to work with your strengths to build a networking plan that leads to success.
Learn how to build networking into your life naturally, doing things that come easily to you. You'll begin to target your networking efforts, expending less energy than traditional networking while experiencing greater rewards.  Your networking style should be as unique as your personality so JOIN US and be amazed as you UNLEASH your networking mojo!
Questions? Contact us at kelly at redfeathernetworking.com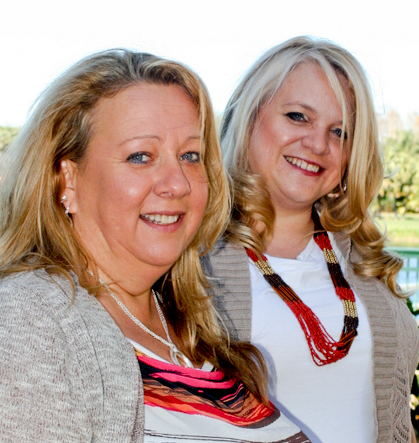 Kelly Phillips and Michele Lawson, owners of Red Feather Networking, are long time training professionals.  Their signature workshop, Unleash Your Networking Mojo Live, is an interactive presentation designed to empower corporate professionals, entrepreneurs, sales specialists and anyone else wishing to improve and embrace their networking skills.  Tossing away the idea of cookie cutter methods, Unleash Live teaches attendees how to discover their true and unique personality and match it with a networking style that is all their own.  The result is success in building a genuine yet effective style which results in a strong and powerful network.

When & Where

The Matthews House
317 W Chatham St
Cary, NC 27511


Monday, April 22, 2013 from 5:00 PM to 9:00 PM (EDT)
Add to my calendar