Description
Wednesday, June 19th 7PM - 9PM

Win one year free membership
to Adobe Creative Cloud
AstuteGraphics presents:
Our time-saving creative tools for
Adobe Illustrator...
We have the pleasure to host again our creative friends from AstuteGraphics. This time they will present new ideas and new plug inns to improve your creativity and be one with Vector graphics.
Presenter: Nick van der Walle,
Director of Astute Graphics from the UK.
Nick will be talking through the workflow process giving top tips on unleashing your creativity while reducing your frustrations and time in the complex and amazing world of vector.
Practical demonstrations and a talkback session will be included with free prizes of Astute Graphics software to be won.
The second part of the evening will discuss the new releases for
Adobe Creative Cloud Applications and Illustrator CC.
A chance to win a one year free memebership to
Adobe Creative Cloud.
Thank you Capital One 360 Cafe for the hospitality
and support our community!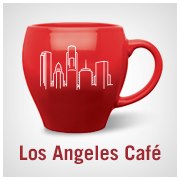 Follow on twitter: @CapitalOne360LA. Like them on Facebook
This meeting is organized by:
AILA Adobe Illustrator User Group LA.@IllustratorLA, @chanam
LAADOBE @laadobe
Adobe Indesign Users Group LA
Join us! bring a friend! help us create a community of creative people!