Description
We all deserve to be brilliant and unleash it to the world. Gain a new perspective by hearing the narratives of amazing speakers, colleagues and other professionals. The 2018 Northern California conference, Unleash Your Brilliance, allows you to take a day to step back and understand why you deserve a seat at the table. Our combination of speakers will push boundaries and provide insights into new generation theories and philosophies. Helping you walk away feeling empowered with refreshing and creative ways to tackle challenges in your personal and professional life.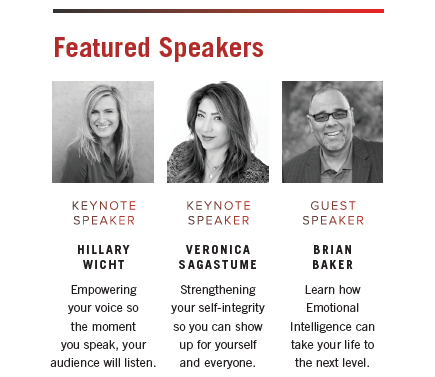 Keynote Speaker | Hillary Wicht
Hillary Wicht is an executive voice coach that helps her clients develop their voice for leadership so they can step more fully into their power, influence, and impact through the vehicle of voice. She has been empowering voices in the boardroom, the courtroom, the pitch meeting, at the negotiations table, and on the stage giving her clients both the competence and confidence they need to have a voice and presence that creates success in their careers and lives. Hillary is passionate about empowering people to stand in their value in powerful and effective ways. Hillary is an adjunct expert in the psychology of influential communication to the Stanford Entrepreneurial Program and has been tapped by the Wall Street Journal for her work on the impact of gender communication styles in the corporate realm. Hillary combines her expertise in voice and performance with her background in Somatic Leadership Coaching and Psychology to deliver a comprehensive authority at what it means to have a voice and presence that can authentically connect with others, move people to action, produce results, and create a legacy.
Keynote Speaker | Veronica Sagastume
Veronica Sagastume is a Business Coach and Strategist helping her professional clients to catapult their online presence and grow their business. With her 20+ years in Bay Area's Corporate world as an Executive, she brings to light her past experiences to show you how to become the boss and not the client. Veronica built a successful CFO consulting practice serving clients across San Francisco and Silicon Valley before expanding her business online. After working with hundreds of clients, she realized that what held people back from creating breakthroughs in their lives, was not having a strong self-integrity and not knowing what to do about it.

Guest Speaker | Brian Baker
Brian Baker is an award-winning sales executive, trainer, and speaker as well as an award-winning youth basketball coach who has been recognized by the Jr NBA/WNBA as a Coach of the Year recipient. He is the Founder and CEO of Respectology, a solutions-based company that helps companies and individuals position themselves for greater success by showing them how to effectively use the competencies of Social and Emotional Intelligence.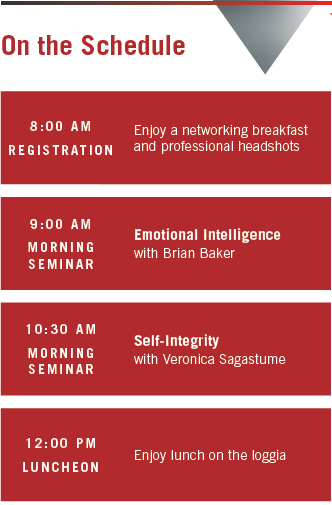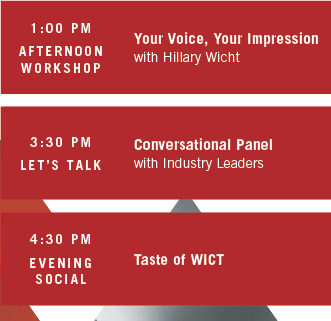 ______________________________________________________
Are you a vendor? Have something to share?
Reserve your table now or reach out to: wictnorcalpresident@gmail.com for the opportunity!