Unleash The Secret Toronto with Bob Proctor and Raymond Aaron
Description
What To Expect At Unleash The Secret Conference… How to take control of your lifestyle so you can eliminate worries and spend time with your friends and family doing the things you love!
What you can do NOW to live your dreams and prepare for a perfect retirement. (At any age you choose.)

How to achieve your goals in work, health, and life!

Learn negotiation secrets to get the very best deal in any situation.

How top performers reprogram their minds – so you can adopt the mindset of a high achiever!

How to dramatically increase your results in every area of life.

The one unknown ingredient that the wealthy use but others do not.

Learn the fascinating difference between transactional change versus transformational change.

Learn the 3 prerequisites for giant transformational increases to your income & wealth

Most people retire broke — learn the one giant mistake they make so you won't make it any more.

How to earn more in a month than you earned all last year!
Learn the secret to increasing your income by 100% to 1000%
The secret to taking an exotic one-week vacation every month!
How to find the right deals and having funding in place so you can close on your deal
The Top 10 mistakes that all newbie entrepreneurs and investors make- so you can avoid them.
If you at all care about your financial future... do all you can to attend.
This event will sell out.

---
This Is Unlike Any Event Or Conference You'll Ever Experience...
World-Class Faculty
Never before has this line up been put together. It was assembled with YOU in mind. I've brought together the greatest wealth teachers of our time to pour into several lifetimes worth of wisdom. Don't miss this opportunity to learn from the masters.
Featuring...
Bob Proctor: The World's Foremost Authority On The Law Of Attraction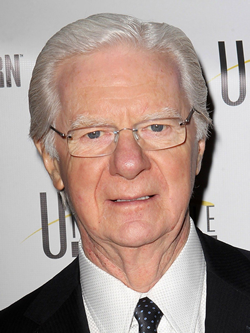 In 1961, Bob Proctor started studying "Think and Grow Rich" and it transformed his life in addition to studying the book. Bob listened to Earl Nightingale's condensed recording of the book thousands of time. Then, Bob worked shoulder-to-shoulder with Earl Nightingale at Nightingale-Conant from 1968 to 1973, before leaving to start his own personal development company. Today, Bob has studied thousands of books, continues to read "Think and Grow Rich" every day, and is considered the world's foremost expert on the human mind.

Joe Vitale: "

The Awakened Millionaire"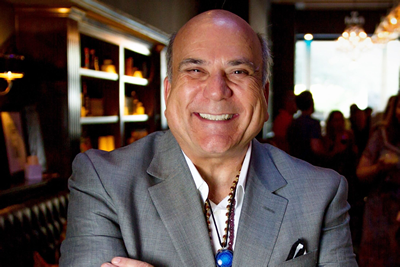 Dr. Joe Vitale is an author, speaker, musician, marketing expert, and movie, tv, and radio personality. His many bestselling books include The Attractor Factor, Attract Money Now, and Zero Limits. His latest releases are The Awakened Millionaire, and The Miracle: Six Steps to Enlightenment. A popular star in several movies, including The Secret, as an expert on the law of attraction, Joe has appeared on CNN, CNBC, CBS, ABC, Fox & Friends and Extra TV, and in The New York Times and Newsweek! Dr. Joe created a Miracles Coaching® program to help people achieve their dreams. He has also recorded many audio programs, including The Missing Secret, and The Ultimate Law of Attraction Library. The world's first self-help singer-songwriter as seen in 2012's Rolling Stone Magazine®, he has released 15 albums, with several songs nominated for the Posi Award, "The Grammys of Positive Music." This man, once homeless is today a bestselling author who believes in magic and miracles.
Raymond Aaron: New York Times Bestselling Author And International Success Mentor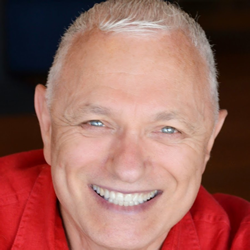 Raymond Aaron, has committed his life to teaching people how to dramatically changetheir lives for the better. Raymond transforms lives by helping people tap into their own potential.
Today, Raymond is helping people achieve greater wealth, branding, recognition, confidence, respect and authority. Raymond teaches his clients how to become respected authorities and experts in their fields.
Raymond Aaron has shared his vision and wisdom on radio and television programs for over 40 years. He is the author of 10 best-selling books, including Branding Small Business For Dummies, Double Your Income Doing What You Love and the co-author of New York Times best-seller Chicken Soup for the Parent's Soul and author of the Canadian best-seller, Chicken Soup for the Canadian Soul. He is also an avid adventurer having completed one of the world's toughest races, Polar Race (a 350 mile foot race to the Magnetic North Pole).
Francis Ablola: Marketing and Business Growth Expert. 2019 Inc Magazine Honoray - Top 500 Fastest Growing Company In America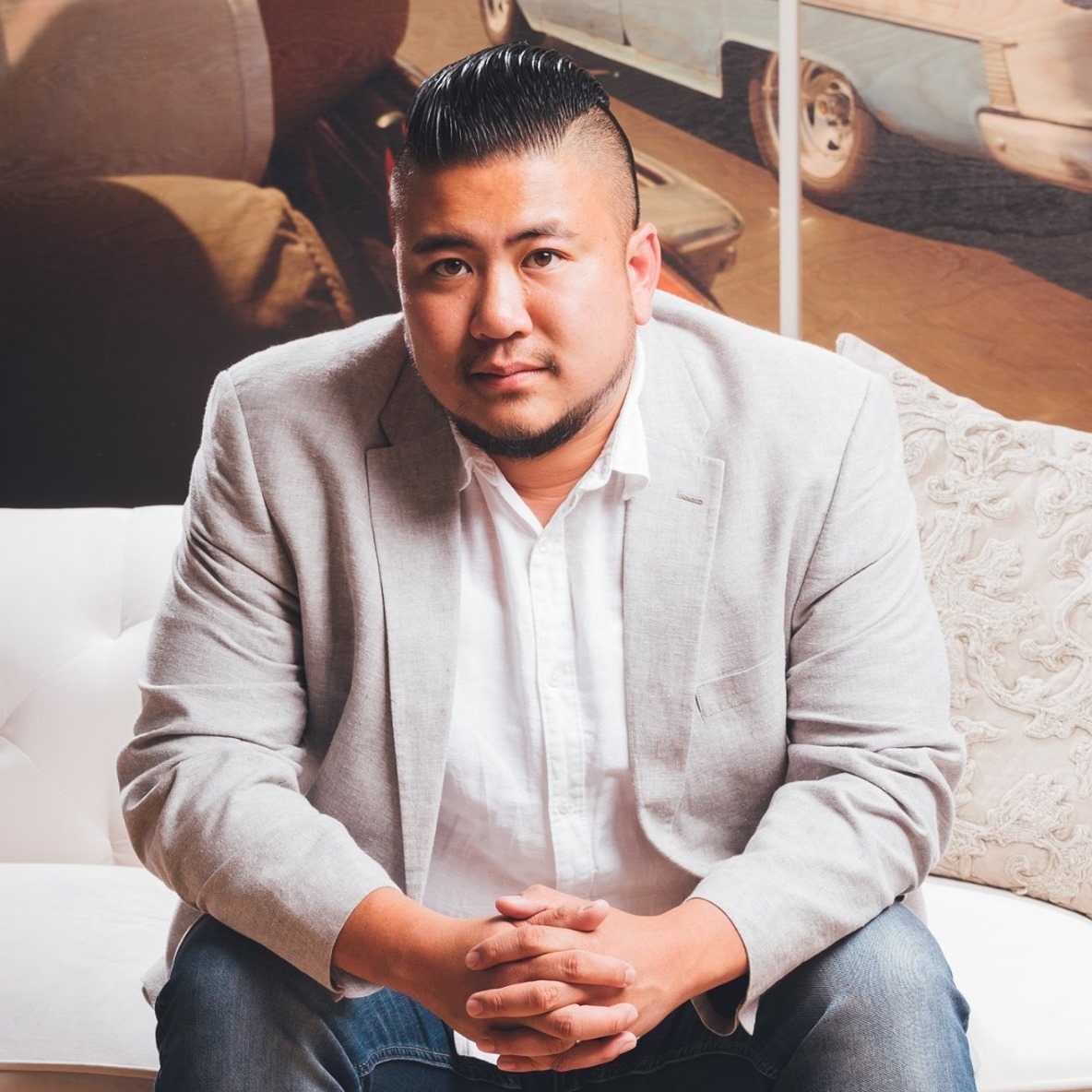 Over the last decade Francis Ablola has helped companies rapidly accelerate growth through direct response advertising - including taking his company to #281 on the 2019 Inc 500 list of fast growing private companies in America. Francis has managed multiple-millions of dollars in online ad spend, leading to tens of millions in revenue generated as a direct result.


Practical Strategies You Can Use NOW!
You'll learn what works NOW. The information you'll gain is proven, not just theory. Again, you're learning from the MASTERS – who are amazing in their fields.
"A" Level Networking
This level of teachers attracts only the highest quality students. That said, you'll be surrounded by market leaders and top individuals who are here to learn from the very best. Imagine the connections you'll gain from a room full of A-Level players looking to connect with people just like you.
You'll Meet Authorities & Industry Experts In Nearly Every Niche Imaginable…
As part of this event, you'll be part of a massive Author Book Launch where several leading authorities in their perspective fields will be releasing their books to the world. (Including book signings and meet and greets.)
PLUS: VIP Level Attendees Will Join Our Speakers and VIP Guests For A Private VIP Only Networking Reception.
------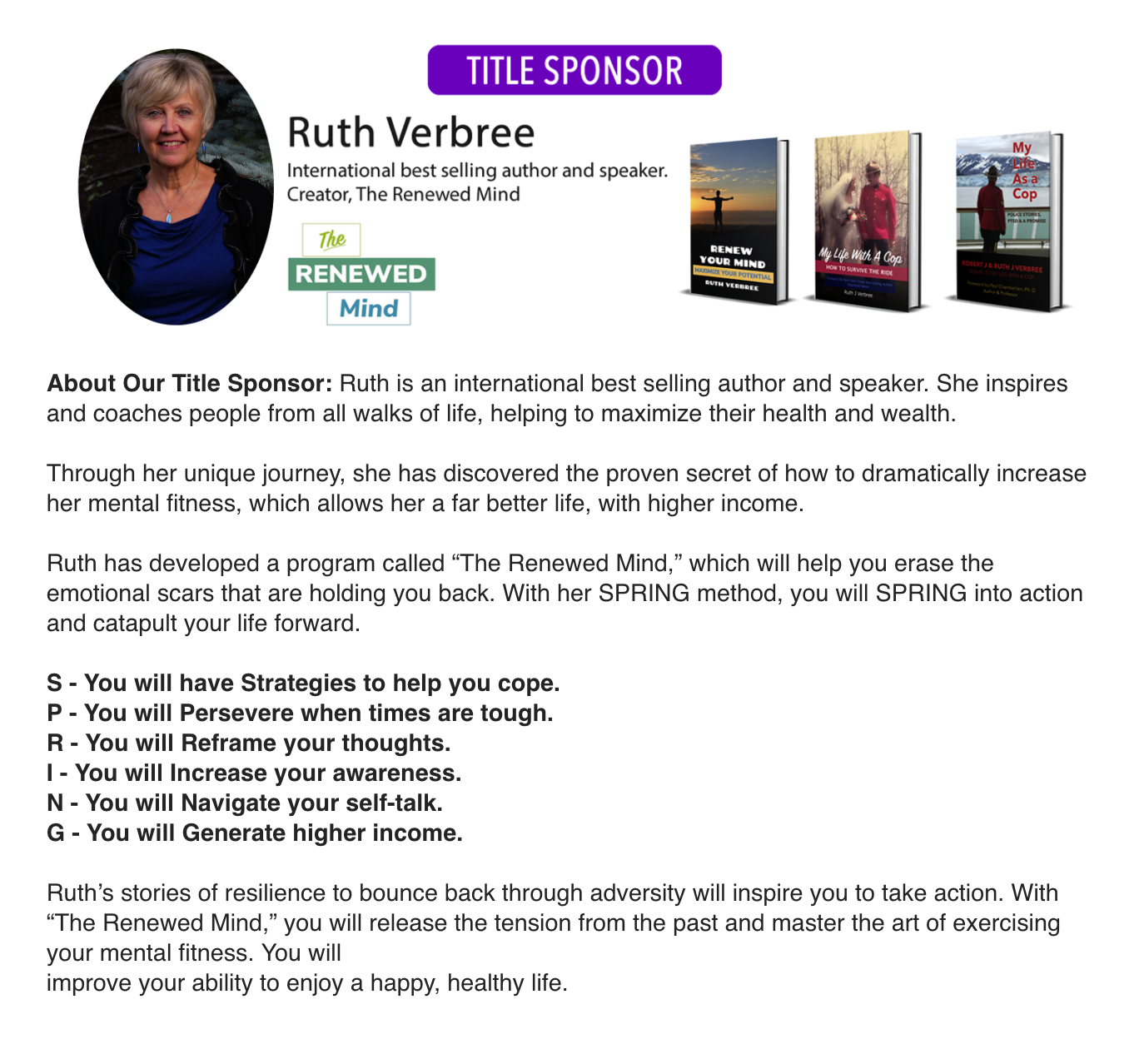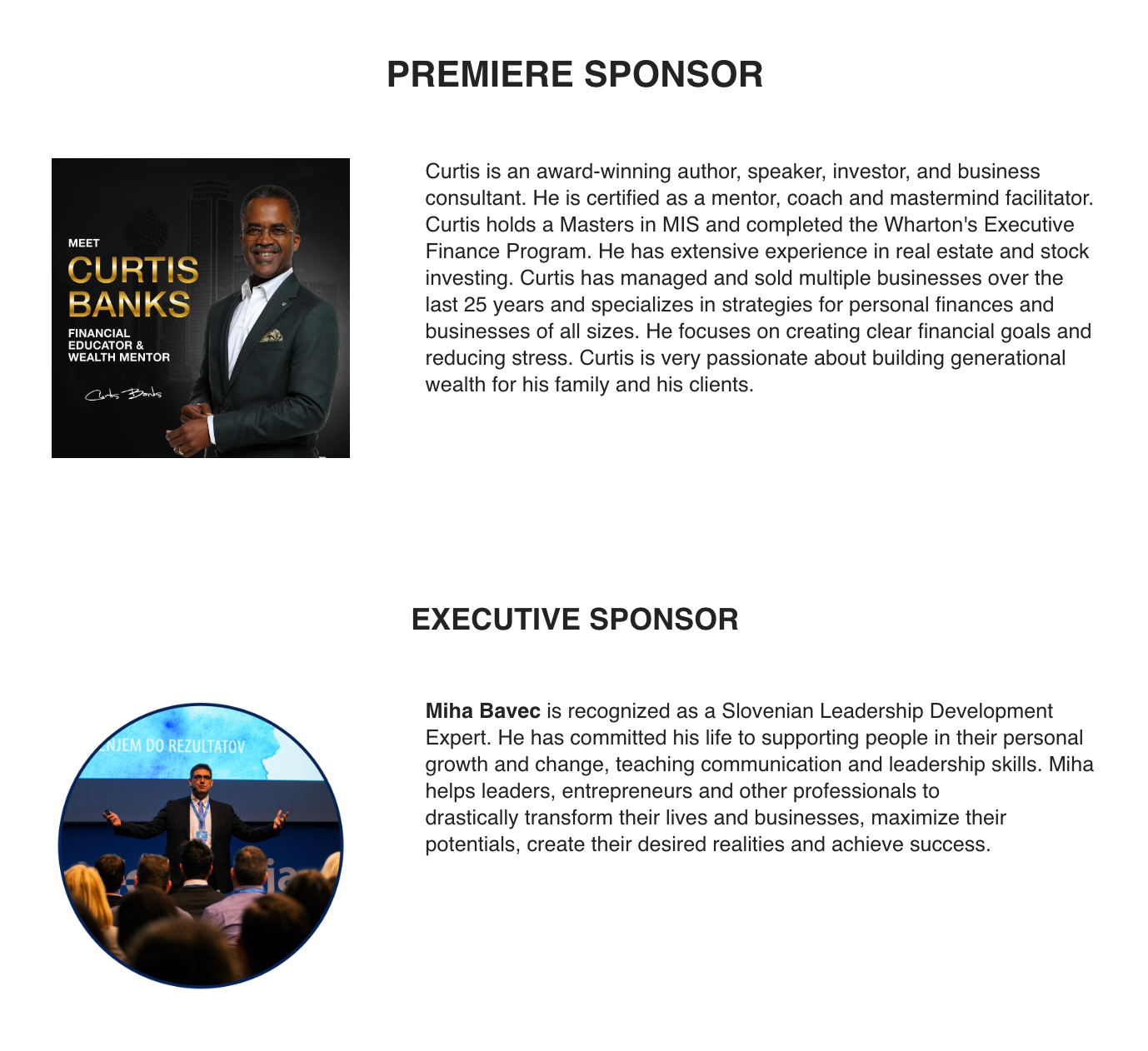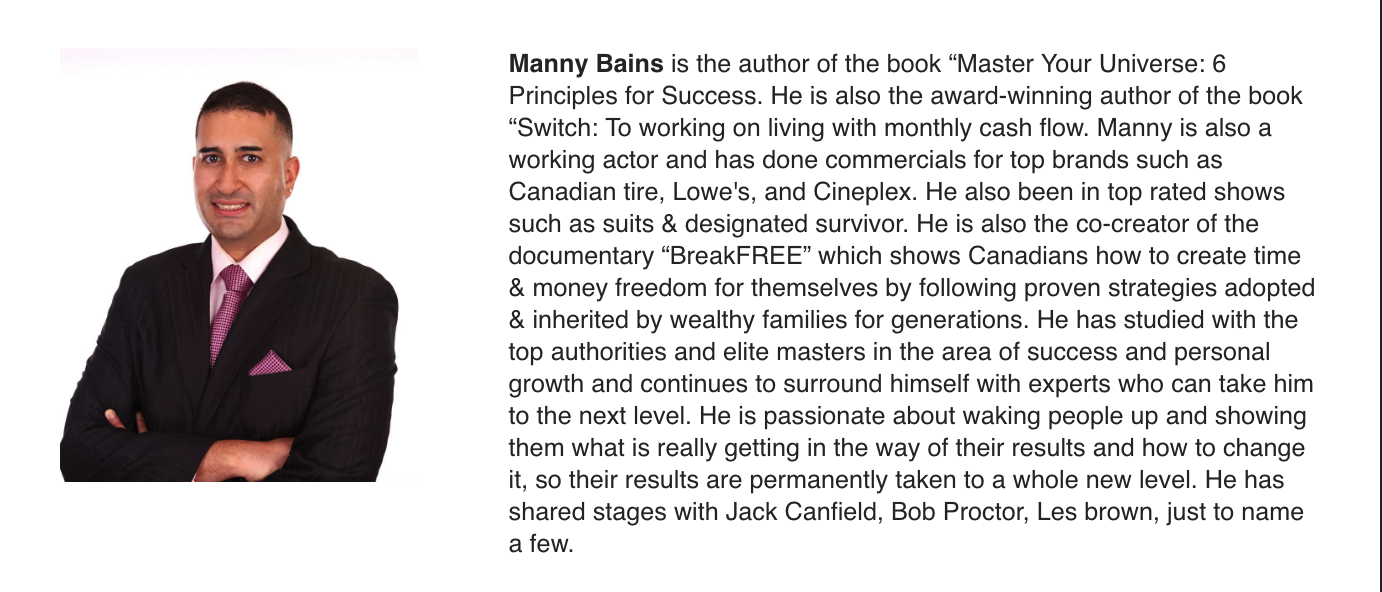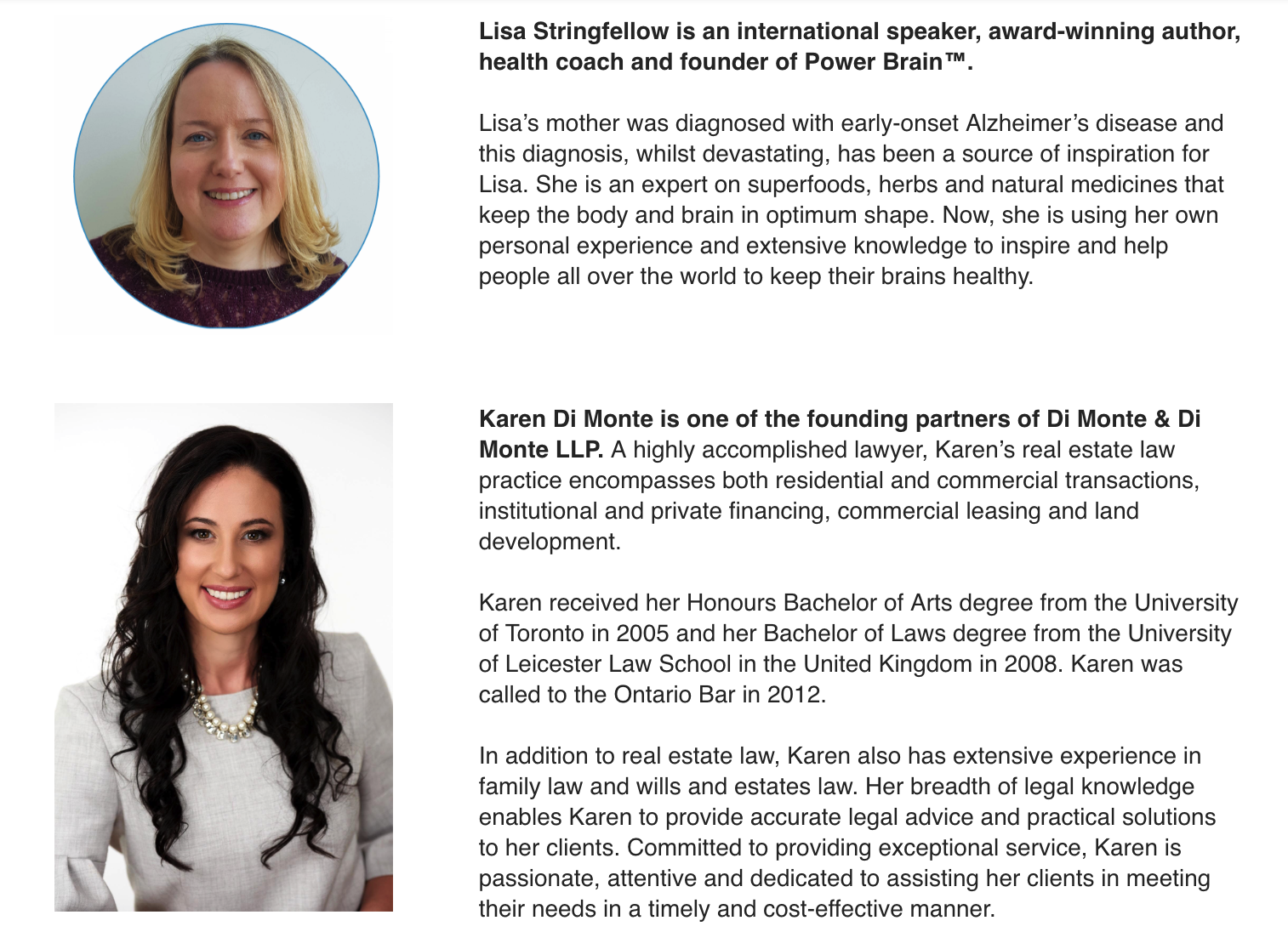 Are you interested in becoming an event sponsor? Click here to learn about sponsorship opportunities to be seen in front of hundreds of top GTA professionals and business owners.