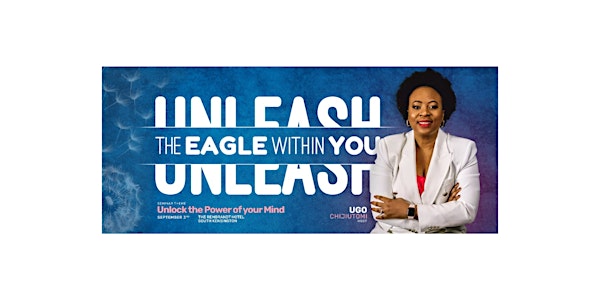 Unleash the Eagle within YOU
Unleash the Eagle within You seminar
When and where
Location
The Rembrandt Hotel 11 Thurloe Place London SW7 2RS United Kingdom
About this event
IT IS TIME TO UNLEASH THE EAGLE WITHIN YOU:
THEME: UNLOCK THE POWER OF YOUR MIND
Do you feel Disempowered?
Do you feel like you cannot control your Thoughts and Actions
Do you feel out of control in your finances, spiritual, and psychological life?
Do you want to want to succeed and manifest all your heart's desires?
Do you have dreams and desires that have been left untapped
Do you wish to live a more purposeful life filled with peace, joy and happiness?
If Your Answer is YES...
Then it's time to UNLEASH THE EAGLE WITHIN YOU.
Do you know that you are a genius and it is trapped inside and needs to come out?
You are the best version of yourself and you need to learn to UNRAVEL your MIND POWER TO TAP INTO IT.
WE WILL BE TEACHING YOU HOW TO:
BREAK THE LIMITING BELIEF that seems to be holding you down
How to tap into your subconscious
Visualization
Affirmation
meditation
Gratitude
To increase your Growth and Mindset.
WHY DO I NEED TO ATTEND THIS EVENT RIGHT NOW?
If you do not love what you doing and you feel that there is so much more you can achieve with your life, Then you need to attend this event. It is time to stop playing small and reach your highest potential.
This is not the time to play small, and most people are limiting their potential. It is TIME to UNLEASH THE EAGLE WITHIN YOU.
IT IS TIME TO UNLEASH YOUR INNER STRENGTH, COURAGE AND CAPABILITIES to SOAR into GREATER HEIGHT.
3 KEY BENEFITS TO ATTENDING THIS EVENT
The 3 key benefits of attending this will be
1. Clarity of PURPOSE and DESTINY
2. Increase in CONFIDENCE in IDENTITY and WORTH
3. Set NEW GOALS and a real ACTION PLAN
COME AND DISCOVER
1. THE ULTIMATE CONFIDENCE HACK
2. THE ULTIMATE SELF-TALK HACK
3. THE ULTIMATE ENERGYMETER HACK
A full-day experience.
Early Tickets are £100 - flexible payment options available.
Guest Speakers include:
Bankole Williams
Vinuyuo Ramos
Ebiere Bolu
Sheun David-Onamusi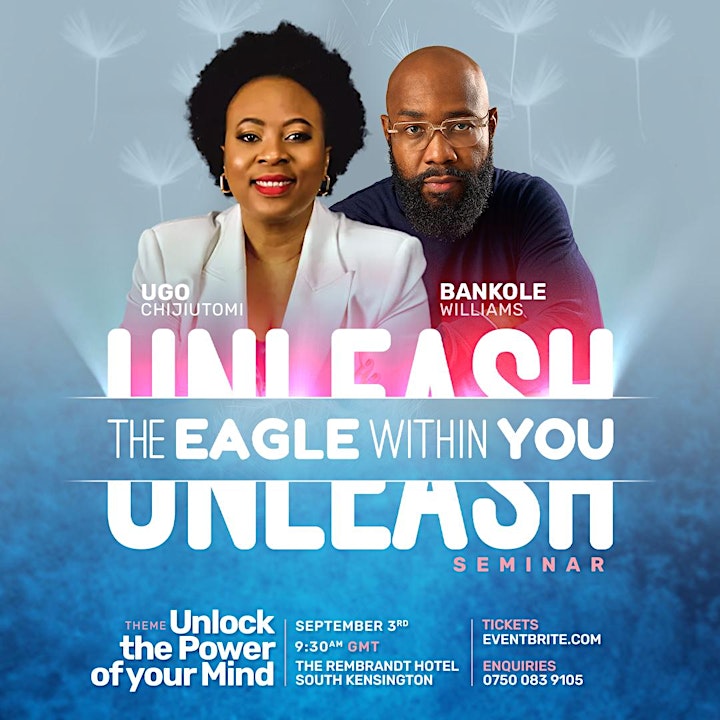 Bankole Williams who is referred to as the Mind Genius will be talking about the power of the Mind.
Bankole Williams is a Consultant par excellence and a Peak Performance Coach who has a proven record of helping organizations develop their human capacity to get great work done in less time so they can surpass the annual financial targets of their employers. He is a renowned force in Consulting; assisting no less than twelve prominent banks in Nigeria develop and deploying solutions for long-term profitability and sustainability. For his exceptional work in Human Capacity Development, in 2019, he was given the Coaching Icons Award. In 2020 and also in 2021, he was also named one of the most powerful people in Corporate Nigeria by Ynaija. Also, in 2021, he was named one of the Top Ten Leadership Coaches in Nigeria.
He is also a Social Reformer to solve the problems of unemployment and underemployment through his foundation – Live Your Dreams Africa Foundation. He has received several awards and recognitions for his inspiring social work in Youth and Social Development by State Governments, including Lagos State, Cross River State and Abia State. His foundation is the 2019 recipient of the Google.org Award for Youth Empowerment in Africa. Through his foundation, over 28,000 youth have been empowered and in 2019, his foundation created 1002 jobs in Lagos. Bankole is presently on a mission to create 1,000 jobs across the six geo-political zones in Nigeria.
Bankole Williams is a Master Practitioner of Neuro-Linguistic Programming (NLP). He is a UK Certified Life & Career Coach and a Certified Management Consultant (CMC) from the International Council for Managing Consulting Institutes ICMCI). He is also a Fellow of the International Management Consultants Certification Board (FIMCB). He is also widely regarded as a Behavioral Change Expert. He is a force to be reckoned with in the field of Management Consulting with over 15 years of experience in Human Resources and consulting fields.
RECOGNITION AND AWARDS
Top Ten Leadership Coaches in Nigeria 2021
Most Powerful Young People in Corporate Nigeria – PowerList 2021 (Won)
Africa's 100 Most Influential Coaches by the Most Influential Young People of African Descent (MIPAD) – 2021 (Nominated)
Most Powerful Young People in Corporate Nigeria – PowerList 2020 (Won)
Life Coaching Association of Nigeria, Coaching Icons Award – June 2019 (Won)
Google.org Grant Award for Enterprise Development – July 2019 (This came with a grant of $250,000 for youth empowerment and job creation in Nigeria) (Won)
Symbol of Hope Humanitarian Award – December 2018 (Won)
Lagos State Award of Excellence for contribution to Youth and Social Development – 2017 (Won)
Most Inspiring Facilitator - Lagos State Enterprise and Employability Project August 2012 (Won)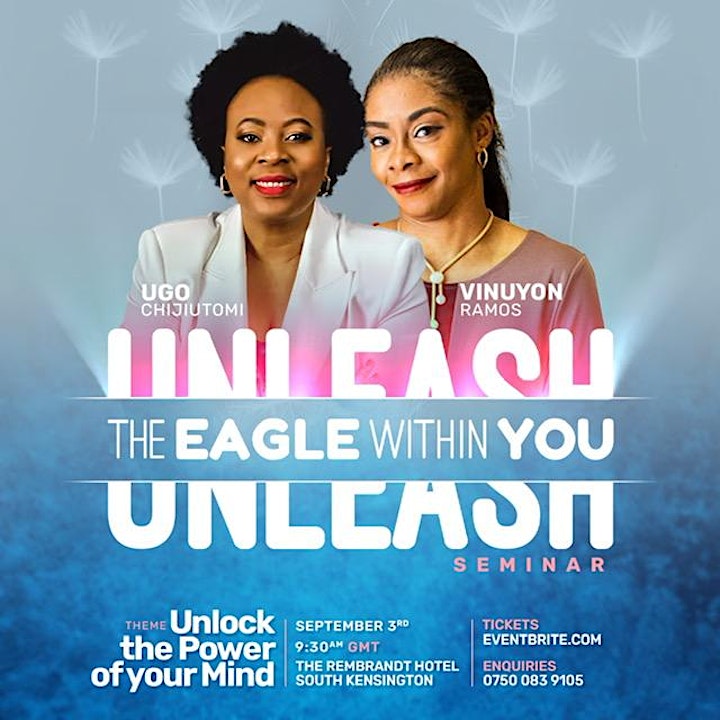 Vinuyon Ramos also known as the change Catalyst will be speaking on the power of belief to Unlock the Mind's potential
Vinuyon Ramos is a certified integrative NLP, CBT, Life performance & Executive Coach and Psychotherapist with a Bachelor's degree in Psychology.
An entrepreneur and change catalyst with extensive experience of leading and managing programmes and projects of a large size and complexity working across public and private sector organisations such as, Her Majesty's Foreign and Commonwealth Services, Her Majesty's Home Office, UK National Policing Improvement Agency and Barclays.
She is notable for being a passionate advocate for women's empowerment. She is the CEO of Vinuyon Ramos Coaching where she works with individuals and groups to 'create and live' the life of their dreams and living free of all limitations. She also coordinates, a mentoring platform for young adults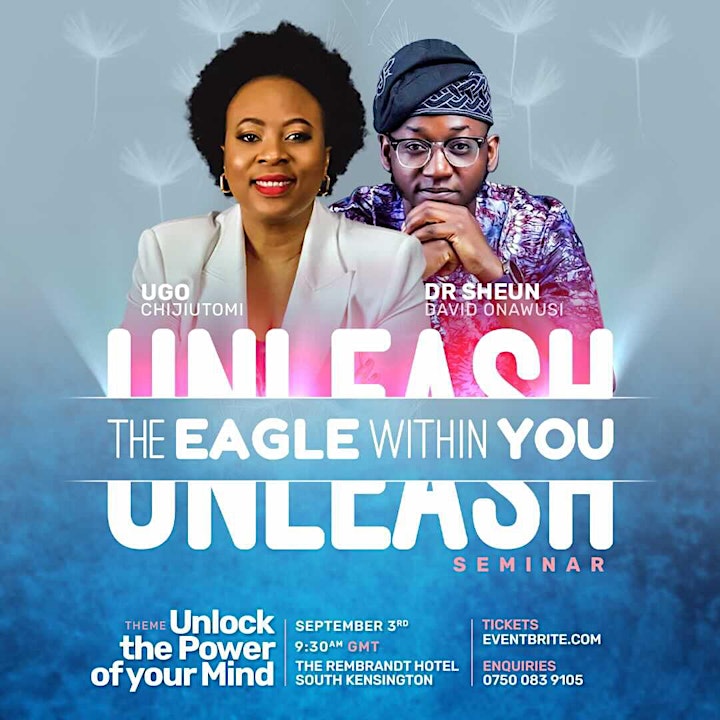 In 2009 at 24, Sheun David-Onamusi opened a multi-million Naira Franchise T.M. Lewin Store in Abuja whilst undergoing his National Youth Service.
Awarded an honorary doctorate at the age of 33, Sheun is best described as a Result Driven Maestro passionate about creatively using enterprise as a tool for sustainable human progress.
He is currently the CEO of StillDapper UK, makers of the David Jacob by Dapper luxury leather goods brand, designed in the UK and manufactured in the EU.
He is also the Chair of Redefine Africa Foundation, a Human Capacity Development and Impact investment non-profit focused on empowering young Africans through capacity-building projects and creating funding opportunities. With a key focus on two stakeholders - the jobseeker and aspiring Entrepreneur.
A published Author of two self-help books, as well as a senior business analyst at Switzerland-based Roche Pharmaceutical. Sheun is an avid lover of outdoor activities, nature, music