Description
Would you agree that a camera is the 21st century Swiss army knife?
Think about it, 24/7 video data can be leveraged by Computer Vision and Video Analytics products. Business transformation based on Video Analytics & A.I. can lead to smart and efficient services which will boost tomorrow's revenue.
Accelerate is excited to partner with Mustard seed to host this exciting event at their beautiful and cosy co-working space. Join renowned A.I. engineer and entpreuner, Dr. TSOUGENIS in an exclusive workshop to unleash business transformations with A.I. Video Analytics: Leave this workshop with a soild understanding to the following:
What is Computer Vision and Video Analytics?

Which are the Video analytics solutions that a business can apply?

Which Markets can leverage Video Analytics solutions?

User Case of A.I. Business Transformation: Amazon Go
Meet your Speaker: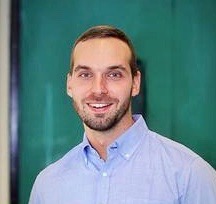 Dr. TSOUGENIS Efstratios, an experienced A.I. engineer and entrepreneur, he serves currently as Product Manager for deep learning medical imaging diagnostics company, Imsight Medical Technology (top 50 A.I. companies in China for 2017). He is the founder of Orasis A.I., an A.I. consultancy company focusing in Computer Vision and Video Analytics; Orasis A.I. surveillance solution was one of the finalists on B4B Challenge 2016 while Orasis smart city products for Retail & Traffic Analysis are showcased at the Open Data Studio of Hong Kong Science & Technology Park. In addition, Efstratios is a guest speaker for A.I events where he introduces new A.I. technologies to the industry. He served as judge and mentor for Hackust (largest hackathon in China organized by HKUST) and Brinc Accelerator (for Drones), respectively. In the past, he was the Principal Researcher at Computer Vision and Machine Learning company Statsmaster Limited, located in Hong Kong, where he led the team that built Computer Vision systems applied to sports industry. He was a member of the HKUST team whom their Visibility Estimation Software has been tested and approved by the Hong Kong Observatory. In the past, he was involved in a number of medical projects incl. HEp2 image analysis for Autoimmune Diseases using A.I. and Skin Collagen Quantification (Oya Clinics). He has been involved in multiple computer vision academic projects; formerly as a Ph.D. student (DUTH) and later as a Postdoc (VisLab of HKUST). He also serves as a referee in a number of established journals and conferences. He has been a columnist for IT PRO Magazine HK.
Imsight Medical Tech Inc.: www.imsightmed.com
Orasis A.I.: www.orasis-ai.com
Personal Page: www.tsougenis.com

Mustard Seed co-working space, is a space and community dedicated to nurturing entrepreneurs and creators in the arts and entertainment industry. Our mission is to provide startups with ample resources, different opportunities and a supportive community, giving them the right exposure to grow. Make The Next Big Think happen with you