Event Information
Location
Los Angeles Press Club @ Steve Allen Theater
4773 Hollywood Blvd.
Los Angeles, CA 90027
Description
Please join us in celebrating the release of Unlearning Liberty: Campus Censorship and the End of American Debate, a new book by Foundation for Individual Rights in Education (FIRE) President Greg Lukianoff.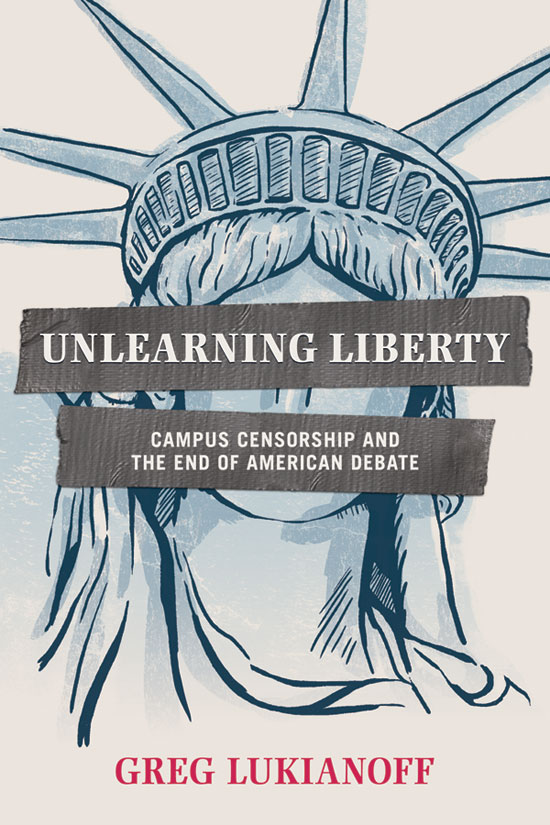 In Unlearning Liberty, Greg draws on more than a decade of experience battling for freedom of speech on college campuses to reveal how higher education fails to teach its students to become critical thinkers by supercharging ideological divisions, promoting groupthink, and encouraging an unscholarly certainty about complex issues.

On November 29, Greg will walk event attendees through the life of a modern-day college student, from orientation to the end of the freshman year. Through this lens, he will describe startling violations of free speech rights: a student in Indiana punished for publicly reading a book, a student in Georgia expelled for a pro-environment collage he posted on Facebook, students at Yale banned from putting an F. Scott Fitzgerald quote on a T-shirt, and students across the country corralled into tiny "free speech zones" when they wanted to express their views.

Greg will also discuss some of the most egregious violations of student and faculty rights from this last election cycle and explore what the government can do to make sure they don't happen again during the next go around.
"FIRE board member, Bloomberg columnist, and former editor of Reason Magazine Virginia Postrel will deliver the introductory remarks!" (thefire.org)

All those interested in attending the event are invited, but registration is necessary. Copies of Unlearning Liberty will be available for purchase throughout the program, with all royalties going toward FIRE's work protecting individual rights on college campuses.

To learn more about Greg and his new book, please visit www.UnlearningLiberty.com.


"Lukianoff is an engaging exposer of the shocking repression of free speech on campus, combining good storytelling with clear principles and a serious purpose with a light touch."


— Steven Pinker, Harvard College Professor of Psychology, Harvard University, author of The Blank Slate and The Better Angels of Our Nature

"Beautifully written and powerfully argued … an essential wake-up call!"


— Nadine Strossen, Professor of Law, New York Law School, former President, American Civil Liberties Union (1991-2008), author of Defending Pornography: Free Speech, Sex, and the Fight for Women's Rights

"Here's a book full of sunlight—the best disinfectant for campus censorship."


— Jonathan Rauch, guest scholar, Brookings Institution, author of Kindly Inquisitors: The New Attacks on Free Thought
Date and time
Location
Los Angeles Press Club @ Steve Allen Theater
4773 Hollywood Blvd.
Los Angeles, CA 90027