Unknown Hinson returns to The Foundry for his annual Halloween bash and Wild Rumpus kick-off party! Shehehe and Andrea & Mud open!
About this event
Will call patrons must present photo ID at the door.
Doors and box office open at 6PM on show nights.
When box office is closed tickets may be purchased at the front desk of the Graduate Athens Hotel.
Purchasing a reserved table will produce one ticket for the event. Tables may include admission for 2 or 4 persons. See ticket descriptions for details.
VIP Suite includes food and beverage service, access to private suite, comfortable sofas, and admission for up to 10 persons.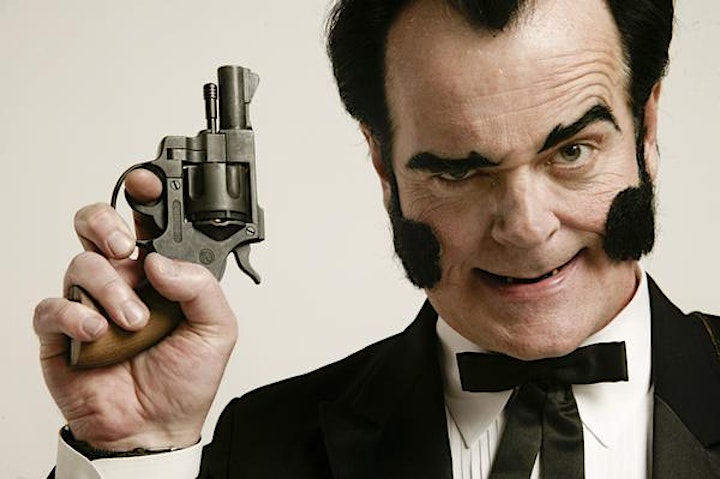 While singing his own hilariously politically incorrect songs, Unknown Hinson plays guitar in a style incendiary enough to have Satan himself reaching for the antiperspirant. But don't dismiss him as a novelty act. He's one hell of a talent and has the music to prove it!
Looking somewhat like Dracula's nasty little brother who spent some hard years drinking and working as a carnival barker for a second-rate freak show, Unknown Hinson translates that vibe to his style of country and western-tinged psychobilly. The band is now touring nationwide, wowing audiences with outrageous and campy, white-trash persona and freewheeling, sleazy tone.
Hinson's most recent CD release, "Live and Undead", melds weepy twang, searing guitar riffs and lyrics that speak of love-gone-bad. Recorded at a sold-out show, an enthusiastic honky tonk crowd sings along with the King on every song. Raucous, theatrical and over-the-top, Unknown Hinson isn't just for the trailer park set anymore!
Unknown is gaining international notoriety in the 14-34 demographic as the voice of lead character "Early Cuyler" in the popular show from Cartoon Network - "Squidbillies". The first four seasons were so well-received that an immediate green light was given to future seasons.
Check website for dates and time slots. http://www.adultswim.com/shows/squidbillies/
Unknown Hinson is also a featured artist for Reverend Guitars, representing them in many issues of Guitar Player magazine. A signature Unknown Hinson guitar is currently part of Reverend's celebrity instrument lineup. Full page interviews and photos of Unknown are in March and April 2012 issues of Guitar Player, and on guitarplayer.com www.reverendguitars.com
Upon his first performance at Rockabilly Revival, an annual festival in Austin, Tx, Rockabilly Magazine named Unknown Hinson as their "Find of the Year" www.rockabillymagazine.com
Check out YouTube for thousands of videos from various sources featuring the King of Country Western Troubadours.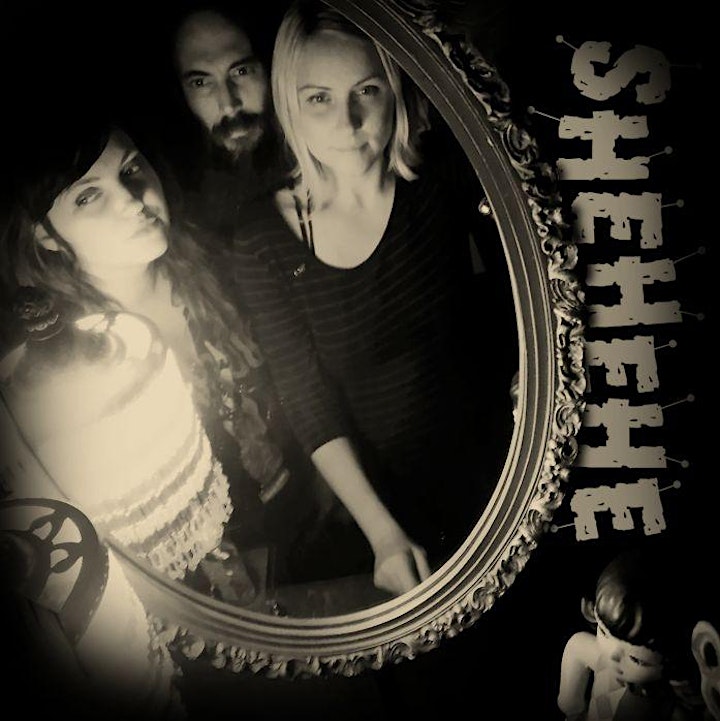 Shehehe's music has always been rooted in heartfelt, autobiographical songs about a band and its life: the things that drive them crazy, the things they love, their awes, triumphs, and humor. Their latest endeavor, Endless Summer, is no different. Dwelling on each member living by the ocean at one point in time their lingering yearning for beach life is tangible. The album processes their decision to reside in Athens, GA and the realities of their reasons for doing so. The conclusion that Athens is more conducive to touring, as well as the understanding that working at a bar gives the flexibility needed to continue as musicians are some of the truths shared within, and why dreams of the sea must be sacrificed for now.
The title track expresses the excitement of show days and touring, the feeling of living life like an Endless Summer: traveling, meeting new people, camping, eating a variety of foods. Everyday different and full of adventure.
The album wraps up with a song titled Ramona Ray: at one point the future child of band members, Jason Fusco and Nicole Bechill. Now a year old, Ramona Ray travels along with the band, an added 5th bandmate, learning to walk and talk on stages throughout the Southeast.
Whether you see Shehehe live or hear them on a record, from that first note to the last you'll be bouncing and singing along to the infectious, anthemic chants of youth and subsequent struggles with adulthood. Snarly call and response male/female punk vocals, occasional soft, sweet harmonies, and a scream or two paired with thumpy, pounding, aggressive, hypnotic rhythms inspire and cultivate a genuinely honest, nostalgic, yet unique rock & roll scene. A scene not just in their hometown of Athens, GA, but all over the plethora of cities these road tested, road worn, and at times road beaten band members have been during their six year tenure. Uncompromised, unabashed, uninhibited, a must-see for fans of any kind of music, Shehehe is always a great time!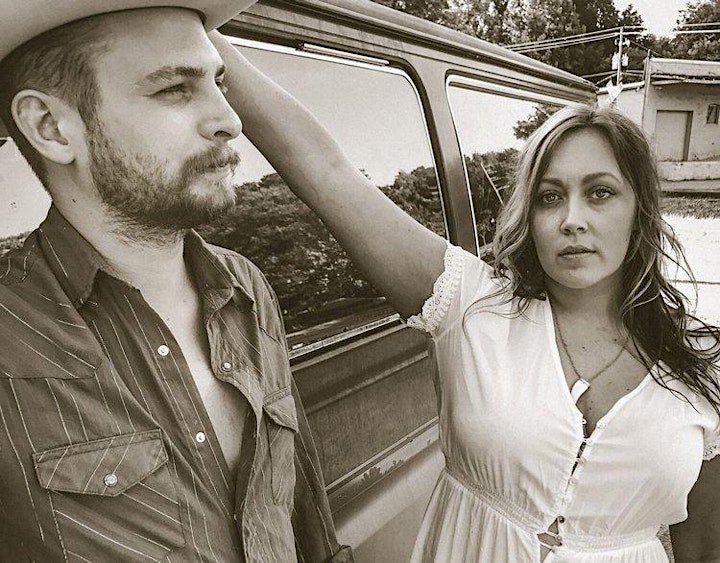 Andrea and Mud sound like a panther screaming in the middle of the night, like a band of gypsies at a tea party, like a carefully curated hullabaloo held in a Wild West funeral home, like Doc Watson and the Cramps had a love child while watching a Tarantino movie.
Just as much influenced by Willie Nelson, Tom Waits, and Hank Williams Sr. as new Country acts such as Colter Wall and the Deslondes, Colburn & Moseley keep somewhat of a traditional country and blues feel all while giving it their own haunting, part Piedmont, part Psychobilly spin. If you've ever wondered what it would have been like if Bonnie and Clyde had started a Honky Tonk band with drippy tremolo surf guitar instead of taking the criminal path, this is a performance that you don't want to miss.
Andrea Colburn was born and raised in NW Ohio. After a difficult move to St. Louis, MO at 13, Andrea turned to music and poetry. Highly inspired by Bobbie Gentry, Robert Johnson, and Led Zeppelin, Andrea wanted to learn to play guitar, so her mother bought her one as a gift at 14 years old. She half-heartedly learned and played throughout high school, but didn't stick with music. After life led her to Georgia in 2012, and she was befriended by a large group of bikers and musicians and she met all the right people, she started writing songs and performing almost immediately.
They say Kyle "Mud" Moseley was born somewhere near Winder, GA but this information could never be confirmed. He was found in the woods one day with nothing but a guitar and a pair of overalls. After intensive etiquette classes/reform, Mud was still considered a threat to himself and others and was released back into the wild. Rather than going back to his feral life, he decided to bless the world with his music and moved to the big city (Atlanta, GA). The rest, as they say, is history.
Performers
Date and time
Location
Refund policy