University's HVI 2017 Southeastern Multidisciplinary Conference
Actions and Detail Panel
University's HVI 2017 Southeastern Multidisciplinary Conference
Sat, February 25, 2017, 7:00 AM – 3:30 PM EST
Description
Program Description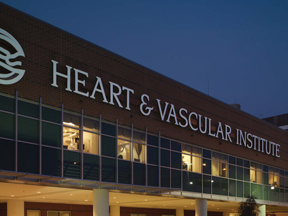 The 2017 Southeastern Multidisciplinary Conference will offer valuable information on multidisciplinary current and future procedures. The conference is designed to promote interaction between the various disciplines to achieve the best possible outcome for patients. The meeting also will bring together specialists from Georgia and surrounding states for discussions of state-of-the-art care.
See the AGENDA for this event.
Program Content/Format
The content of the meeting has been organized by the Program Committee with representation from various disciplines.

The program includes:

General Sessions featuring interdisciplinary speakers who will address the various disciplines represented.

The audience will attend their specific track or break-out sessions to acquire CEU or CME credits.
Learning Objectives
Recognize the importance of a multidisciplinary approach to patient care

Discuss the most recent advances in each area.
Target Audience
The meeting with 3 tracks is designed for Cardiac Catheterization, Vascular Sonography, Echocardiography, and Nuclear Medicine Technologists, Nurses, Physicians and PAs, who work for the various departments.
Fees
Public Advance registration is $75.00 (includes meals and parking) until February 5, 2017, then the price will increase to $100.00.
Student registration is $20.00. (Must show proof at registration)
University Health Care System employee registration is $30.00 (includes meals and parking) until February 12, 2017, then the price will increase to $75.00.
Registration
You can register for the 2017 Southeastern Multidisciplinary Conference at https://www.universityhealthcaresystem.eventbrite.com
Registration Instructions: Track selection will occur at registration the day of the conference.
Hotel Information
Marriott of Augusta
2 10th St., Augusta, GA 30901
706/722-8900 $134/night (Mention University Hospital HVI Conference)
Information
For questions or more information, call Pat Thomas at 706/774-5044 or pthomas@uh.org. This event has applied for six Continuing Medical Education credits for Physicians, PAs and six Continuing Education Credits for Technologists and Nurses.