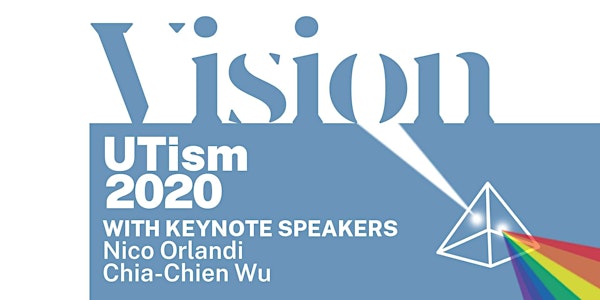 University of Toronto Interdisciplinary Symposium on the Mind: Vision
UTism 20/20 explores the connection between visual capacities and cognition in human and artificial systems in an interdisciplinary fashion.
When and where
Location
22 Russell St 22 Russell Street Toronto, ON M5S 3B1 Canada
Refund Policy
Contact the organizer to request a refund.
Eventbrite's fee is nonrefundable.
About this event
OVERVIEW:
Date: February 1-2, 2020
Time: 10-4pm
Location: Room 1050, Earth Sciences Building, University of Toronto
Website: http://cogsci.ca/utism2020/
Tickets are $10 for students, $20 for non-students, and include two days of talks and breakfast + lunch on both days
CONFERENCE ABSTRACT:
Vision is considered one of our most important biological senses, if not the most important sense. It involves a vast network of complex cognitive visual pathways and offers important implications for the internal workings of our body. In essence, the relationship between vision and cognition is one of major interest in contemporary research. Studying vision may reveal fascinating details about the mind and unearth further connections between the physical and mental.
UTism will address the main question, "how does vision affect cognition?" from an interdisciplinary perspective based on contemporary research in philosophy, psychology, computer vision, neuroscience, and sign language. UTism seeks to generate relevant and novel insights in the cognitive science of vision and visual perception. Our keynote speakers are Nico Orlandi (UC Santa Cruz) and Chia-Chien Wu (Harvard University), with plenty of other exciting talks throughout the weekend.
SPEAKERS:
Keynotes
Nico Orlandi (Associate Professor of Philosophy, UC-Santa Cruz)
Chia-Chien Wu (Post-Doctoral Fellow, Harvard University)
Speakers
John Vervaeke (Professor, Cognitive Science & Psychology, University of Toronto)
Jim John (Assistant Professor, Cognitive Science & Philosophy, University of Toronto)
Susanne Ferber (Associate Professor, Psychology & Collaborative Program in Neuroscience, University of Toronto)
John Tsotsos (Professor, Electrical Engineering & Computer Science, York University)
James Elder (Professor, Human and Computer Vision, York University)
Corrine Occhino (Research Faculty, Center on Cognition and Language, Rochester Institute of Technology)
SCHEDULE:
SATURDAY, February 1
9:00-10:00 Breakfast / Registration
10:00-10:10 Opening Remarks
10:10-11:00 John Vervaeke, Seeing Into Believing on Mars
11:10-12:00 John Tsotsos, Towards Understanding the Roles of Saliency in Perception
12:00 - 12:45 Lunch, Networking
12:45-13:35 Susanne Ferber, Remembrance of Things Present
13:45-14:35 James Elder, 3D Shape Contour
14:45-15:45 Chia-Chien Wu, We have underestimated your capacity: Multiple Object Awareness (MOA)
15:45 Closing Remarks
SUNDAY, February 2
10:00-11:00 Breakfast/Registration
11:00-11:05 Opening Remarks
11:05-11:55 Jim John, TBA
12:05-12:55 Corrine Occhino, Embodied Cognition, Visual Language and the Emergence of Form
12:55-13:40 Lunch, Networking
13:40-14:40 Nico Orlandi, How does Vision Affect Cognition?
14:50-15:50 Panel Discussion, moderated by Dr. Corey Lewis
15:50 Closing Remarks