University of Miami, Florida Blue & Vizient Vendor Opportunity PowerNet
Description
Do You Supply These Goods & Services?
University of Miami

Surgical Instruments
Surgery Masks
Surgical Gloves
Sponges
Stents
Grafts
Sutures
Implants
Other Single Use Items
Medical Instruments
IV Fluids
ID Bracelets
Scrubs
Lab Instruments
Test Kits
Vehicle Maintenance
Forklift
Electric cars
Diesel and Automobile parts
Flooring, Paint, Lighting and
Ceiling Tiles
HVAC
Electrical
Hospitality & Catering
Promotional Goods
IT – equipment, maintenance & consulting services
Cleaning supplies
Security staffing services
Florida Blue
Marketing/Creative
Professional Services
Human Resources (Training, Employee Engagement, Etc.)
Consulting Services
Facilities Maintenance Services
Vizient
Introduce your company to the buyers and decision-makers of

Registration will begin at 8:15 AM
*This event has paid parking. Pay via Pay By Phone app.
Presented by: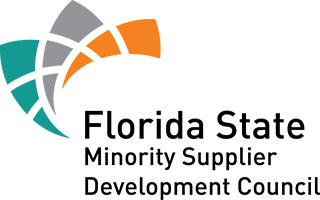 Would you like to learn more about becoming nationally certified? Click here.
Would you like to subscribe to FSMSDC's News & Events email list? Click here.