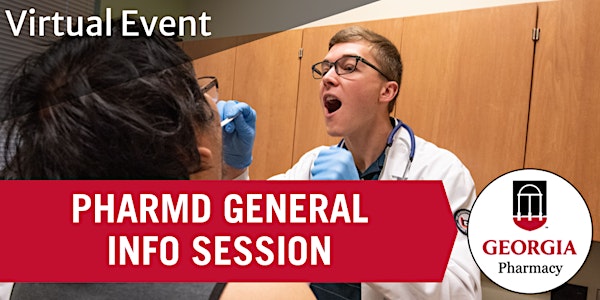 University of Georgia [VIRTUAL] PharmD Program Info Session
This is a VIRTUAL event to help you learn more about UGA's Doctor of Pharmacy (PharmD) program!
About this event
While tickets on this page are for VIRTUAL information sessions on Zoom, UGA also has in-person tours planned. Ensure you are registering for the right experience for you. Both virtual and in-person events will feature a general description of the UGA PharmD program and admissions process along with a tour of the labs used by current students.
JANUARY 13 and MARCH 10 SESSIONS WILL BE HELD OVER ZOOM. After registering through this page, check your email for confirmation which will include a Zoom meeting link and passcode.
FEBRUARY 10 and APRIL 21 SESSIONS WILL BE HELD IN-PERSON. Register for in-person events here.