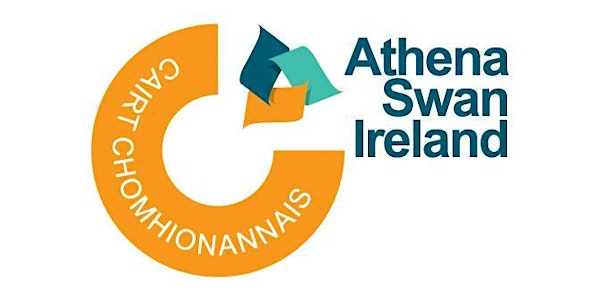 University of Galway Athena SWAN Champions Network Event
The first meeting of University of Galway's Athena Swan Champions Network
When and where
Location
173 The Hardiman Research Building University of Galway Galway Ireland
About this event
This will be a celebration of the gender equality and Athena Swan work carried out at the University of Galway to mark the first meeting of the University's Athena Swan Champions Network. All parties interested in EDI are welcome.
The event will include an address from the Chair of Queen's University Belfast's Athena Swan Champions Network, Dr Deirdre Gilpin. Dr Gilpin will speak about QUB's AS Champions Network's journey so far and best practice in terms of Athena Swan.
The schedule of events is as follows:
2.45pm: An address by Dr Deirdre Gilpin, Chair of QUB's AS Champions Network on QUB's experience with Athena Swan, followed by Q&A.
3.30pm-4.30pm: General celebration of Athena Swan activity over light refreshments.
Address from Dr Deirdre Gilpin
The Advance HE Athena Swan Charter is used internationally as a framework to support the advancement of gender equality within higher education and research. Queen's University Belfast has been a member of the Athena Swan Charter since its formation in 2005, and currently holds a prestigious Athena Swan Silver Award. The University also holds 15 School Awards comprising 3 Gold, 6 Silver and 6 Bronze.
The SWAN Champions Network at QUB meets together every 6 weeks during term time in and is chaired by a Swan Champion, Dr Deirdre Gilpin. This informal network enables new Champions to make connections with Champions in other schools, facilitates horizontal and vertical exchange of information, enables integration of institutional and school-level actions and fosters synergising of solutions.
Dr Deirdre Gilpin (she/her) is the current chair of the SCN, and a Senior Lecturer in the School of Pharmacy. She has been a SWAN co-champion for 5 years, and works closely with SWAN Champions from other departments and institutions. In this talk, she looks forward to sharing some experiences of the challenges, frustrations, and victories, and the important impact that the SCN has had on promoting gender equality at QUB.