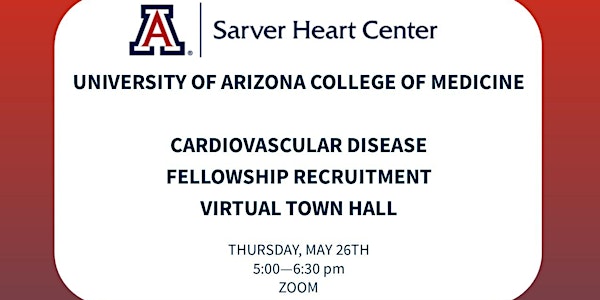 University of Arizona Cardiology Fellowship Recruitment Town Hall
University of Arizona Cardiology Fellowship Recruitment Town Hall (Virtual)
About this event
Thank you for your interest in our program! This is a time to learn about our program, hear from current faculty and fellows, and answer any questions that you may have before you apply!
Our anticipated schedule for the town hall will be as follows:
5:00-5:05 Introductions as people arrive
5:05-5:20 Information about our program
5:20-5:30 Continued Q&A
5:30 (approx): Faculty leave Zoom so that applicants can talk to the fellows without the faculty present.
We look forward to meeting you!