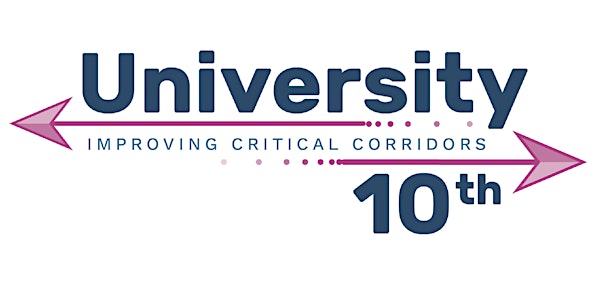 University Drive and 10th Street Central Neighborhood Focus Group
Please join us to share your thoughts on how University Drive and 10th Street could be improved!
About this event
Please sign up for 1 of our 3 focus groups for neighborhood areas along the Corridor:
Thursday, August 11, 6pm: North - Roosevelt/NDSU, Horace Mann, Washington, and Northport Neighborhoods
Tuesday, August 16, 6pm: Central - Downtown and Madison/Unicorn Park Neighborhoods
Thursday, August 18, 6pm: South - Jefferson/Carl Ben, Hawthorne, Clara Barton, and Lewis & Clark
The groups will focus on the experience of the road in each of these geographic sections, so please sign up for the one where you live, work, commute, or visit.
The Fargo-Moorhead Metro Council of Governments, City of Fargo, and NDDOT have partnered to initiate a study of University Drive and 10th Street between 19th Ave N and 13th Ave S. This pair of streets plays an important role in Fargo's transportation network, and provides critical North and South connections through Downtown, Hawthorne, Madison-Unicorn Heights, Jefferson-Carl Ben, and Roosevelt Neighborhoods, as well as to major destinations including NDSU and the FargoDOME.
The study began in May 2022 and will continue through early 2024, with opportunities to hear public input at key decision points as the project develops, illustrated in the schedule below. Through the public input process, we will work together to understand the issues and opportunities that exist today and envision a new future for University and 10th. The project will explore elements including new street design and safety improvements for each corridor that will make them better places to live, work, conduct business and commute.
To learn more about the project and get involved, please visit: fmmetrocog.org/Uni10thCorridors
You can find out more or get in touch with our team at Uni10th@fmmetrocog.org and (701) 353-1771‬ (call or text)