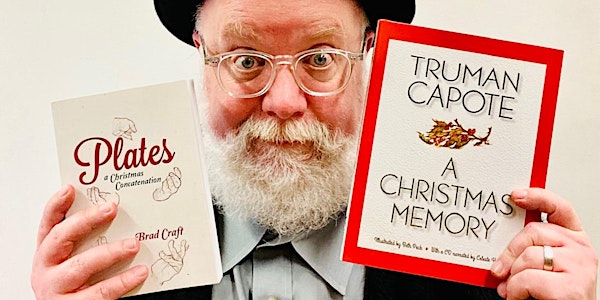 University Book Store presents Brad's Annual Christmas Reading 2022
Brad's Annual Christmas Reading 2022
When and where
Location
University Book Store 4326 University Way Northeast Seattle, WA 98105
About this event
A Message from University Book Store:
Oh the weather outside can be frightfull, but our event will be so delightful, so if you don't have a way to go, we'll be livesteaming!
So it doesn't quite rhyme, but we don't want you to miss this. So, if you can't be here in person, click on the link and watch it from the comfort of home. Streaming will begin around 6:05PM.
https://www.youtube.com/watch?v=7Fz8zOAFumE
Happy Holidays!
"It's fruitcake weather!" For fifteen years beloved bookseller Brad Craft has been reading aloud Truman Capote's holiday classic, A Christmas Memory at the bookstore. Please join us Tuesday, December 6th, at 6pm for this special anniversary edition of Brad's annual reading which will also be the official publication party for Brad's latest book of personal essays, Plates a Christmas Concatenation. This will be Brad's first holiday reading with a live audience in three years, so please come out and show your support — he's missed seeing everybody! A bookstore holiday tradition!
This event is free to attend, though registration is required through the link provided. We encourage all attendees to wear masks during the event and maintain social distancing. If you have questions about this event, please contact us at events@ubookstore.com. Thank you for supporting your local independent bookstore!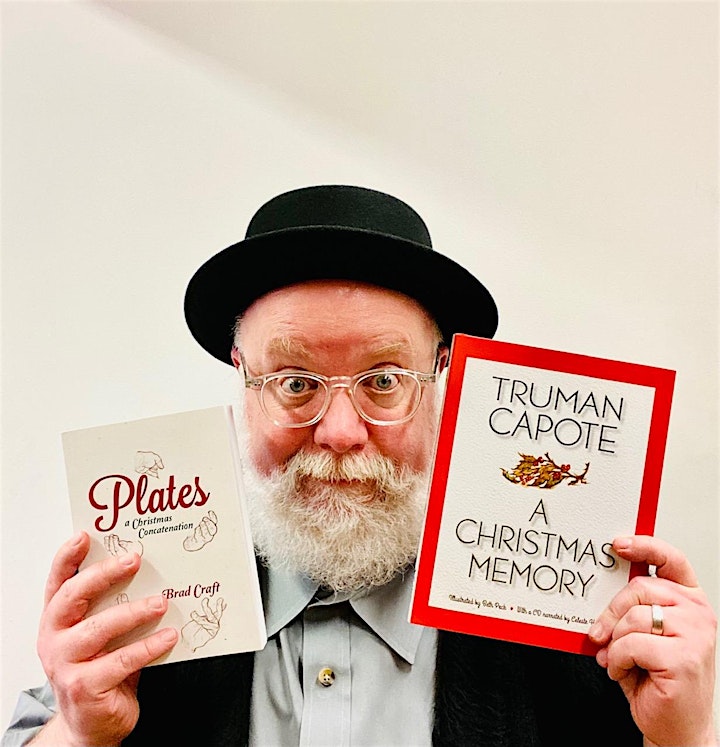 Originally published in 1956, A Christmas Memory is a short story based on Capote's childhood in Alabama. It tells of a young boy who lovingly makes fruitcakes from scratch at Christmastime with his elderly cousin. Now an American holiday classic.
Brad Craft is a beloved bookseller at University Book Store with over 30 years of experience. His passion for literature can be seen on his usedbuyer2.0 blog (http://usedbuyer.blogspot.com). Brad is also the gifted author and illustrator of Just a Few Clerihews and The Hat and Other Sentimental Essays, and his new book, Plates: A Christmas Concatenation is available NOW!
Truman Capote (1924-1984) was an American novelist, screenwriter, playwright and actor. Several of his short stories, novels, and plays have been praised as literary classics, including the novella Breakfast at Tiffany's (1958) and the true crime novel In Cold Blood (1966), which he labeled a "non-fiction novel." His works have been adapted into more than 20 films and television dramas.