Description
Does your child dream of studying at a world leading US or UK University? With the most inspiring professors, cutting edge facilities, and global opportunities available for them?
Crimson are the university experts, and we're here to help you every step of the way.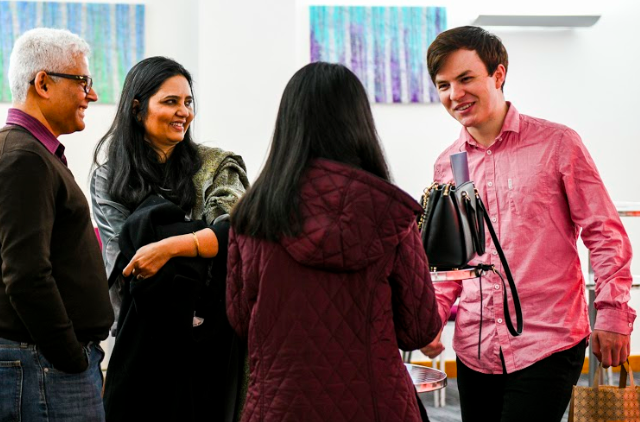 We've helped students gain admission to all of the top ranked US and UK universities. In fact, of the students who applied to MIT, Stanford, and Harvard - ranked 1st, 2nd, and 3rd on the QS World University rankings - Crimson students were approximately 3 times more likely to gain admission than the average global applicant.
But that's not all, over half of the student applicants who have used Crimson for over two years have been accepted into either Oxford or Cambridge universities.
Be it university selection, standardised testing tuition, interview prep, academic support, extracurricular and leadership support, athletic scholarship mentoring or any other aspects of your candidacy and application process - we'd love to hear how we can support your journey to the most competitive and best-suited universities for you.
By appointment, Crimson Education's expert Academic Advisors are now providing personalised meetings every Tuesday and Thursday for you to learn more about top university admission and the support Crimson is providing students around the world.
Meet your Academic Advisors:
Huiting Xu | University of Chicago, University of Oxford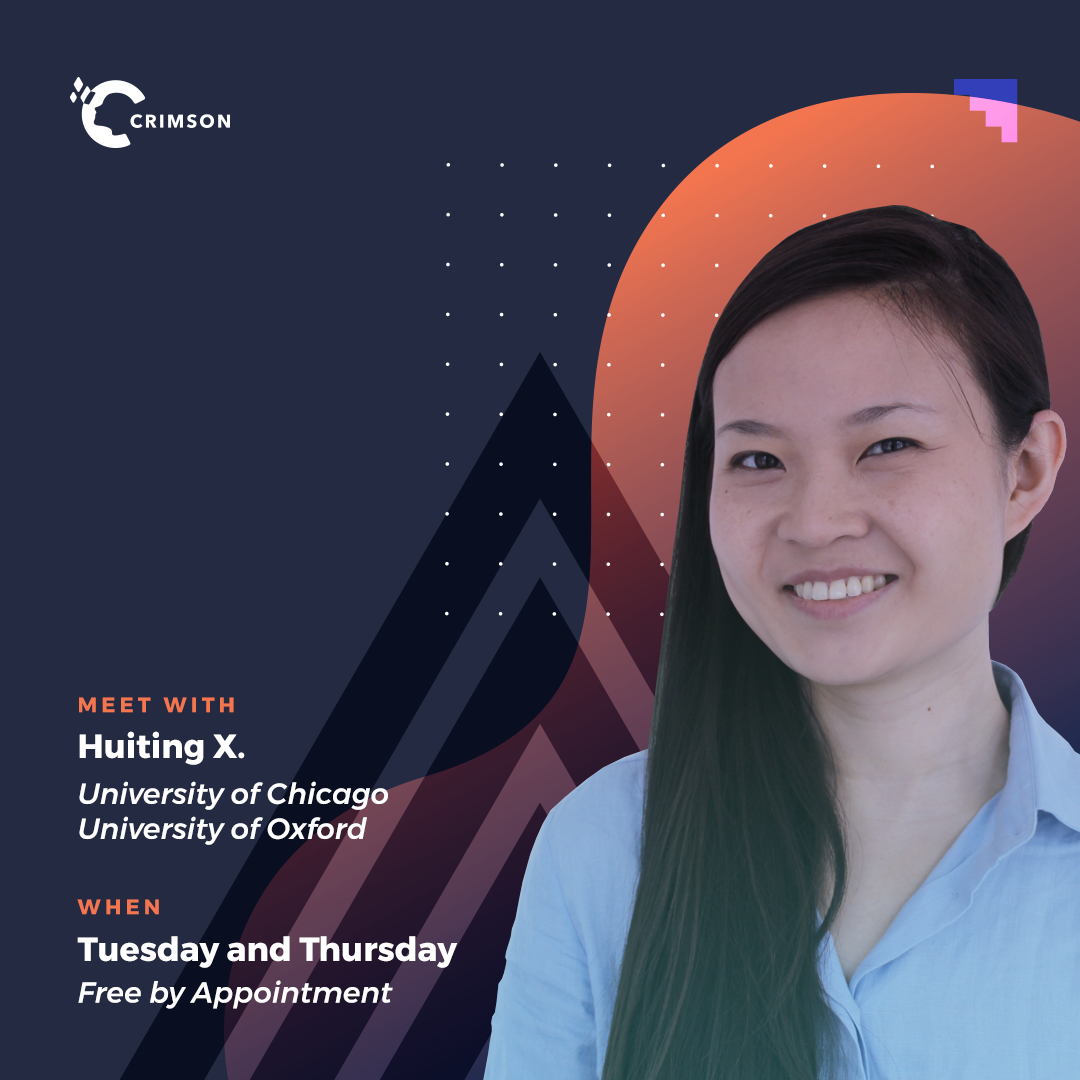 Huiting graduated Phi Beta Kappa from the University of Chicago with a degree in Biological Sciences. She then went on to receive an MSc in Comparative and International Education from the University of Oxford. Huiting has been an admissions counsellor in both the US and China and brings a wealth of experience in guiding students through the rigorous college application process. Huiting remains actively involved in the UChicago community as an Alumni Admissions Interviewer and is an Academic Advisor in Crimson's London office.
Matthew Roberts | University of St. Andrews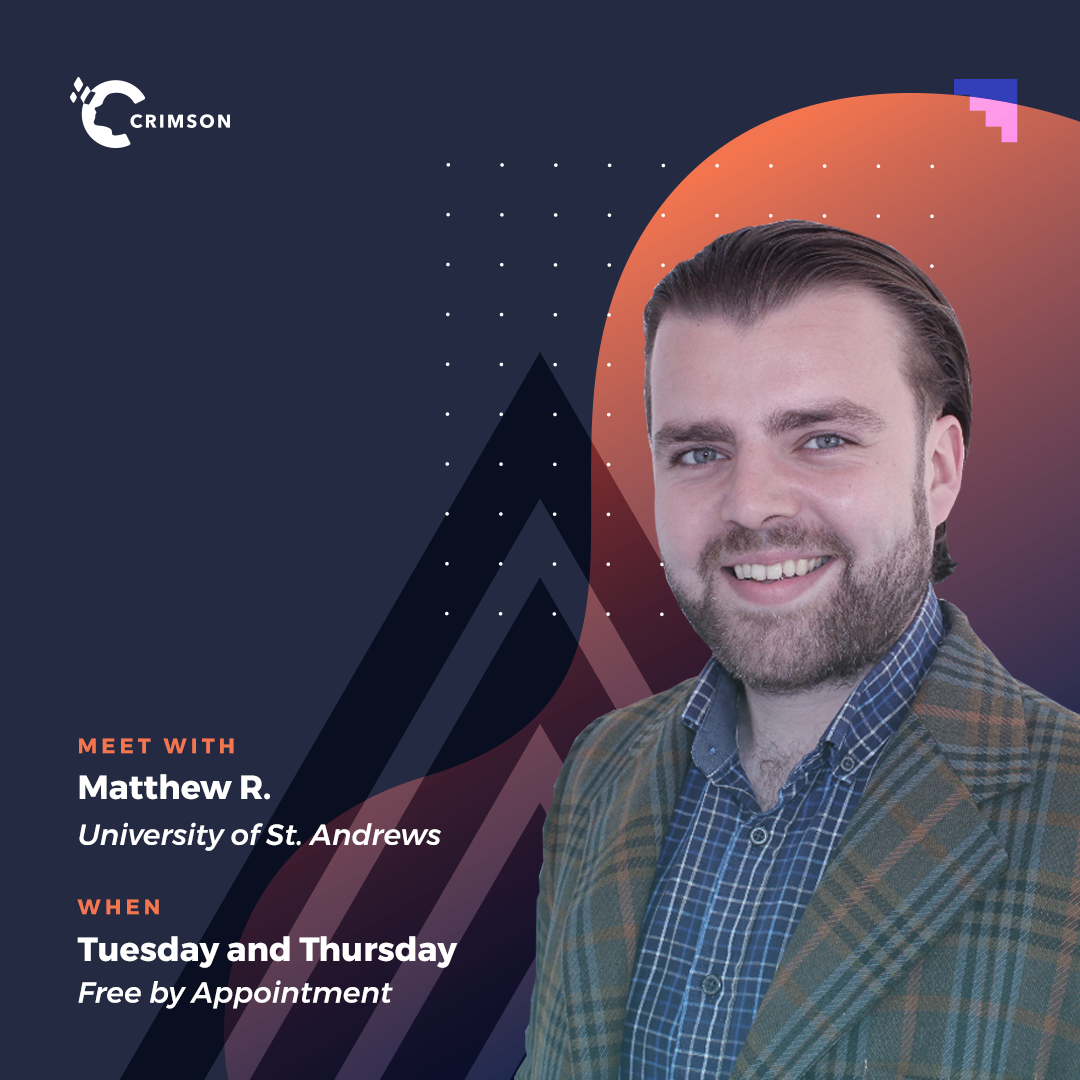 Matthew is a full-time MPhil student at the University of St. Andrews, researching the nature of consciousness and other topics within the philosophy of cognitive science. A recipient of awards for his writing, Matthew intends to go on to study at PhD level and eventually enter academia. Matthew is an academic advisor with Crimson, assisting students and parents on the best route forward for maximising opportunities at University level. An expert on the admissions process, he helps mentor students to get into their dream university.
The meeting is designed to help your family understand what it takes to gain admission to these top US & UK universities, and how Crimson can support you leading up to and throughout the application process.
If you or your friends are aiming for a top university, register below to meet with your Crimson team and kickstart your child's journey to their dream university now! Please first:
Purchase a ticket for your desired date

Carefully read the confirmation email after ticket purchase

An advisor will then be in touch to learn a little more about you and arrange a time to meet with you, either in our offices (Oxford Street, London) or online.
We'll see you soon!
The Crimson Team
PLEASE NOTE: Due to regulations Crimson cannot meet with students alone - meetings must be attended by a parent or guardian.