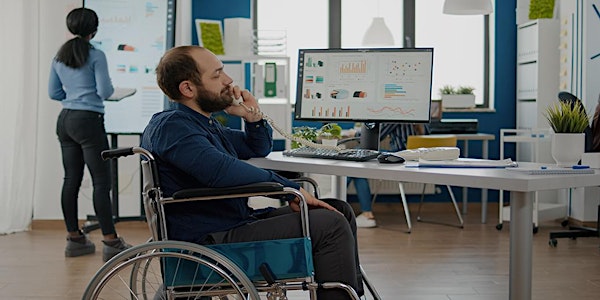 Universal Design: How "Inclusive Architecture" Benefits Businesses & People
This program will change forever–and for the better–the way you look at commercial buildings, public spaces, and bathrooms.
About this event
**This event will be online only**
* * * * * * * * * * * * * * * *
This program is part of "BIZABILITY: How Creatives, Entrepreneurs, and Non-profits Are Changing the Way We Understand Human Potential," a series of online panels at The New York Public Library's Business Center in July 2022 to celebrate Disability Pride Month in NYC.
BIZABILITY = Business + Ability. We're celebrating how uniquely abled persons are doing and improving business.
Four programs in this series will examine –from a business angle– the contribution that entrepreneurs, creatives, and organizations are making to harness the power of inclusivity. Gustavo Serafini, host of the Enabled Disabled Podcast will interview special guests to learn how to increase business success, tell better stories, and reshape our environments, making them more inclusive and adaptable for everyone.
Click here for information and registration on additional programs in the BIZABILITY series.
* * * * * * * * * * * * * * * *
Michael Kimmelman, the architecture critic of The New York Times, wrote that the planning and designing of public and commercial spaces for accessibility and diversity shouldn't be seen as a requirement, but instead, as an opportunity, both economic and creative. And he also emphasized that such a vision required a shift in mindset: Universal Design (UD).
With one in four American adults living with a disability, it's hard to believe that only a handful of organizations and institutions have truly embraced the benefits of Universal Design, but for some reason, it is still largely misunderstood and rarely applied.
Did you know that universally designed spaces don't cost significantly more, are just as aesthetically pleasing, and lead to healthier, more inclusive, and productive environments for more people?
This program will change forever–and for the better–the way you look at commercial buildings, public spaces, and bathrooms.
MODERATOR: Gustavo Serafini
GUESTS: Julie Sawchuk, Jonathan White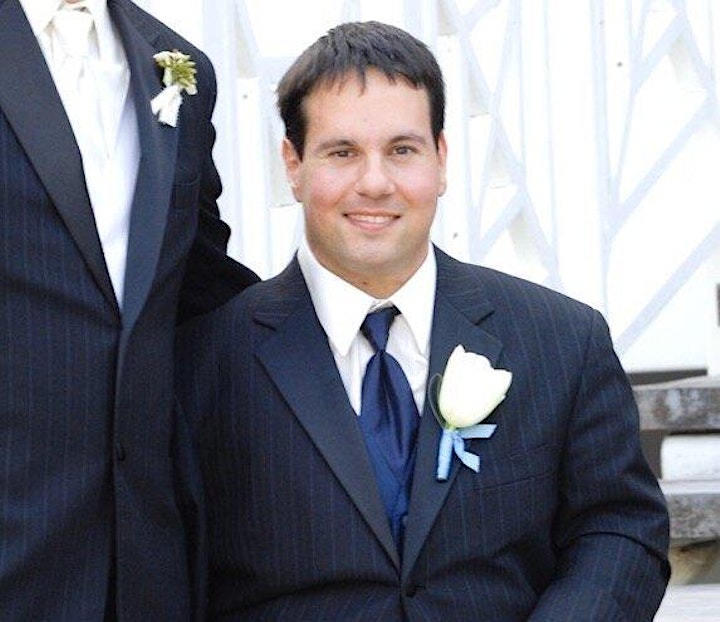 Gustavo Serafini is the host of Enabled Disabled, a podcast created for people with disabilities and their families, friends, clinicians, and therapists to shift the narrative around disability.
Gustavo speaks with his guests openly about what it means to have a disability, as well as what it doesn't mean. His platform helps dive into how the guests have experienced disability: what it has taught them about themselves, life, and others; the tools or experiences that have helped them better navigate and adapt to the world; what they wish other people knew about them; what they are working on now; and how they would like to improve the world.
By sharing their stories, Gustavo hopes to influence thought leaders and companies and empower people with a disability and the professionals who work with them.
When he's not recording his podcast, Gustavo is an entrepreneur. In 2005 he co-founded Pure Audio Video along with his brother Marcelo. Pure Audio Video serves clients in South Florida, the Caribbean, and the U.S. looking for amazing home entertainment experiences in their luxury homes.
Gustavo was born with proximal femoral focal deficiency (PFFD), a disability that has allowed him to meet with incredible friends and mentors. And it has also taught him many life lessons. Perhaps the most important one, or at least the one he embodies every day, is the very last line of William Ernest Henley's poem Invictus: "I am the master of my fate, I am the captain of my soul.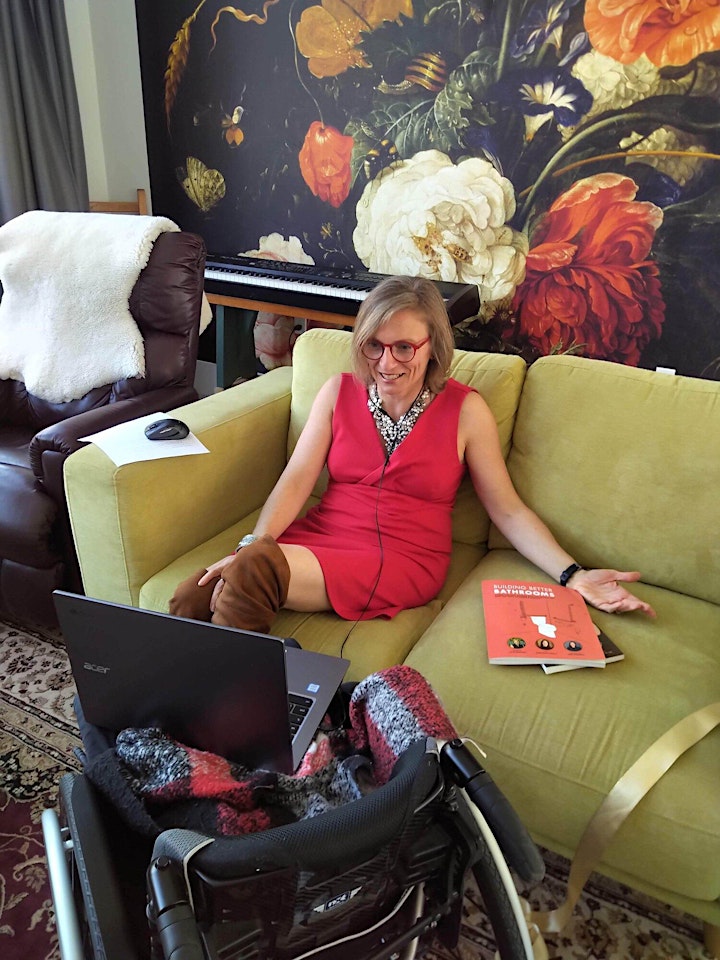 Julie Sawchuk is a best-selling author, professional speaker and designated Rick Hansen Foundation Accessibility Certification (RHFAC) professional. Julie combines her experience of living with a spinal cord injury with her passion for helping people make smart decisions when planning for accessibility.
After completing the construction of her own fully accessible home, Julie wrote Build YOUR Space - How to create an accessible home for you, your family and your future. Julie's home is a showcase of Universal Design that demonstrates how accessibility is not just functional, but also beautiful.
In her second best-selling book, Building Better Bathrooms, Julie and her team of Samantha Proulx and Jane Vorbrodt help readers learn the "why" and the "how" for accessible bathroom design and construction.
Julie has consulted on a variety of projects including libraries, recreation centers, apartments, restaurants, small-town shops, and international airports.
Julie also teaches the program Accessible Design & Construction. Courses are offered to architects, OTs, trades, and homeowners alike to learn about design and construction for an accessible home, bathroom, and kitchen.
As a professional speaker and storyteller, Julie helps her audience understand why accessibility matters and how challenging your organization to make changes in understanding disability leads to great gains for everyone.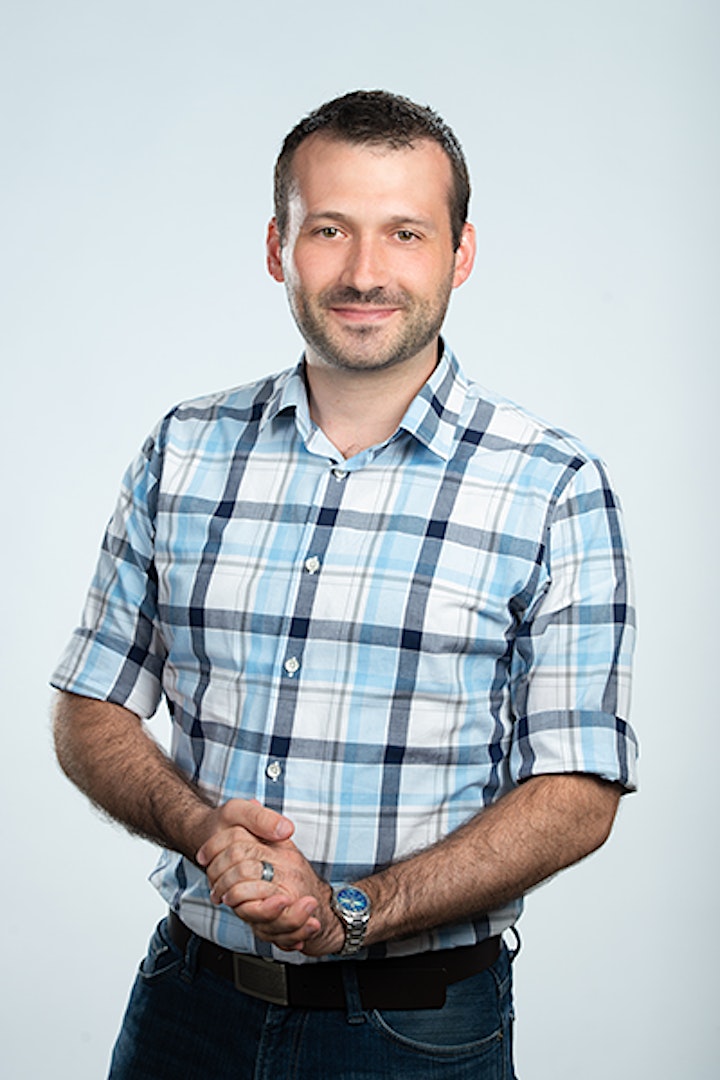 Jonathan White is the Director of Design Consulting at the Center for Inclusive Design and Environmental Access (IDEA Center) at the School of Architecture and Planning at SUNY Buffalo.
He started out as a volunteer EMT for a rural ambulance company on the banks of the old Schroon River in the Adirondack Mountains. His compassion and desire to help others, combined with his rural roots and off-the-grid aspirations, give him an understanding that the world we build for ourselves must respond to the needs of everyone, allowing all people to be independent and self-sufficient for as long as they desire while respecting the surroundings.
Jonathan has worked at the IDEA Center since 2007 and earned his first Architecture License in the state of Ohio in 2019. His experience and his (extreme) attention to detail have enabled him to specialize in accessible and universal design.
When his toddler isn't carefully testing his boundaries of orderliness, Jonathan helps create a more inclusive world by meticulously evaluating any building or design for barriers to independence, developing practical and elegant solutions, and passing along his knowledge to others through publications and lectures.
Please note:
IMPORTANT! You'll need to be logged in to Eventbrite to access the webinar on the date of the program. For this, you'll need to create a (free) account with Eventbrite using the same email address that you used to register for the event.
This program will be held using Zoom. The link to access the Zoom webinar will be sent to you via a confirmation email after you register.
If you're unfamiliar with the features of Zoom please take a moment to familiarize yourself with them here: https://support.zoom.us/hc/en-us or look up any online tutorial.
Zoom may process some personally identifying information about you, for more information please review https://zoom.us/privacy.
Click here to view NYPL's Privacy Policy.