Universal Design for Learning: Presented by Kevin Schaefer
Description
Universal Design For Learning: Lesson Planning for Access and Equity for All
Universal Design for Learning is an instructional planning framework that honors student learning variability, develops "expert learners" and provides access to curriculum and instruction. The Common Core State Standards and related assessments are based on the UDL principles of Engagement, Representation and Action/Expression. Thus, UDL is critical to the implementation and success of the college, career and community readiness of all students. UDL "curriculum" defined as 1. Lesson Objective; 2. Assessments; 3. Methods; and 4. Materials and are analyzed for potential barriers to student access of information. This workshop will focus on an inclusive, preventative instructional planning mindset…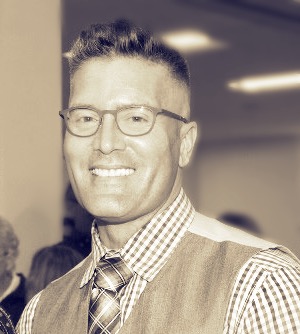 Kevin E. Schaefer is the Director of Program Support for the El Dorado County SELPA/Charter SELPA. Mr. Schaefer has worked to align individualized education programs (IEPs) to California State Standards and has provided technical assistance on access to standards for students with disabilities, including English Language learners. In addition, Mr. Schaefer has worked with districts and schools on all aspects of improving results for students with disabilities including the implementation of a Multi-tiered System of Supports (MTSS), universal design for learning (UDL) and related instructional technology, response to intervention (RTI), and positive behavioral interventions and supports (PBIS).
When: Wednesday, October 25, 2017
Where: Pleasant Hill Community Center 320 Civic Drive in Pleasant Hill
Time: 8:30am-11:30am
Cost: FREE EVENT FOR CCCOE CURRICULUM COUNCIL PARTICIPANTS and ELA/ELD SUBCOMMITTEE MEMBERS AND TEAMS
Space is limited so be sure to register early!
For questions about the event, please contact Marsha Tokuyoshi
(925) 942-3385