Description
Universal Barber Show (Hosted By @BarbersIncTv) John Dilliard (JD)
All of our Educational Classes will be recorded and available online which will give you exclusive access to some of the best and brightest business minds in the industry. Most importantly we will have an all-star group of educators to help you take your business to the next level!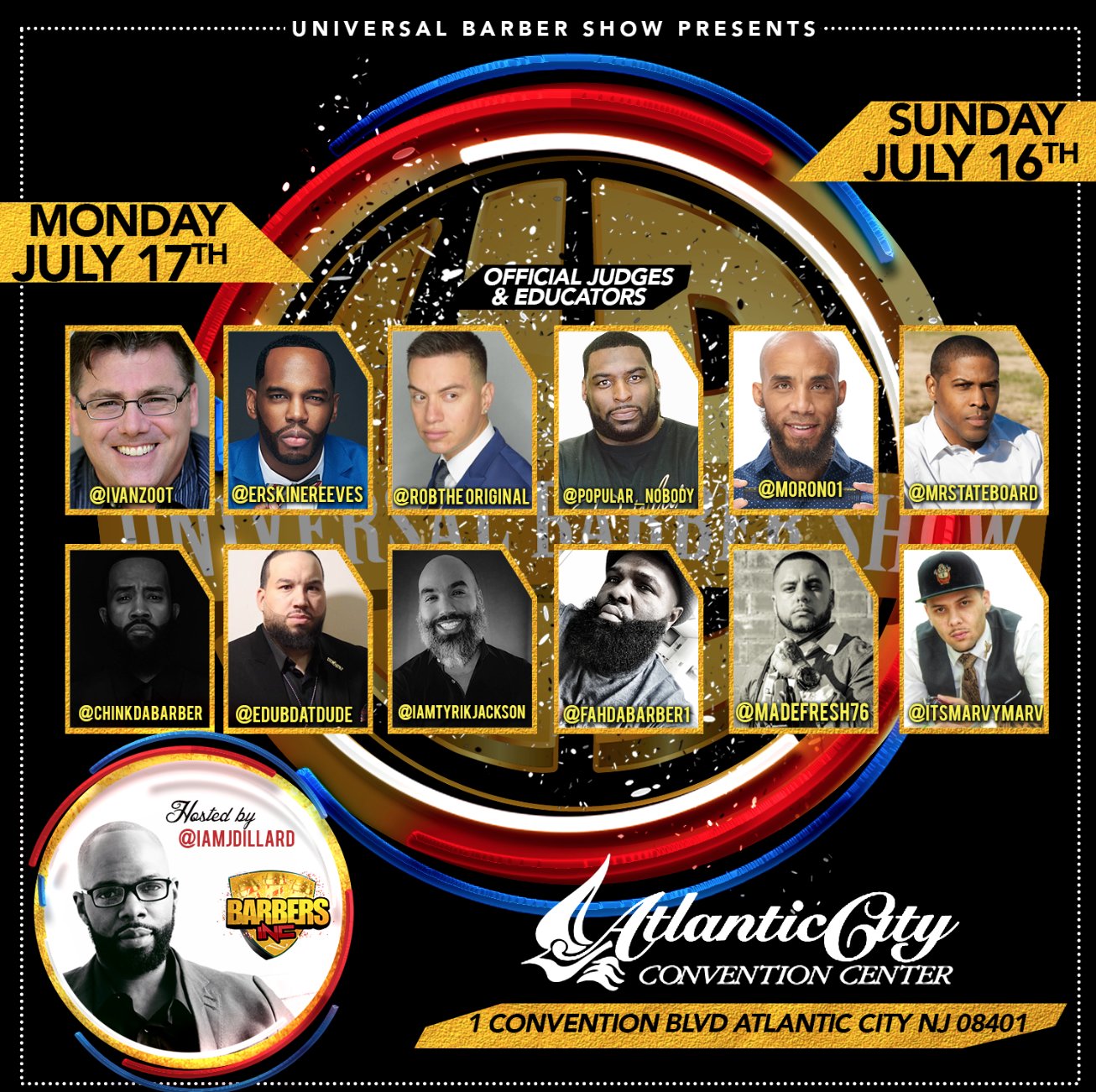 ---
July Educator's
---


(Rob Ferrel) @RobTheOriginal
(Morono Hodge) @Morono1
(Manny Vidal) @Madefresh76
(John Mosley) @PopularNobody
(John Dilliard) @Barbersinctv
(Erskine Reeves) @ErskineReeves
(Tyrik Jackson) @iamtyrikjackson
(Ivan Zoot) @IvanZoot
(Marlon Sousis) @ItsMarvymarv
(Thomas James) @MrStateBoard
---
Grooming Lounge's

Our Grooming Lounge will give every attendee a chance to meet and hang out with the industry's most elite Barber's and Stylist to learn how to Cut and Style like a Master Barber or Celebrity Stylist!
(Faheem Alexander) @FahdaBarber1
(Andre Scott) @Chinkdabarber
(Eric Soto) @Edubdatdude
Just to name a few....with a lot more suprises in store
---
Sponsor Competitions
Category 1:Best Fade and Beard (With Enhancements) Sponsored By Dr Fill In
Category 2: Twisted Fade Sponsored By Twist It Up Comb
---
Traditional Barber Competitions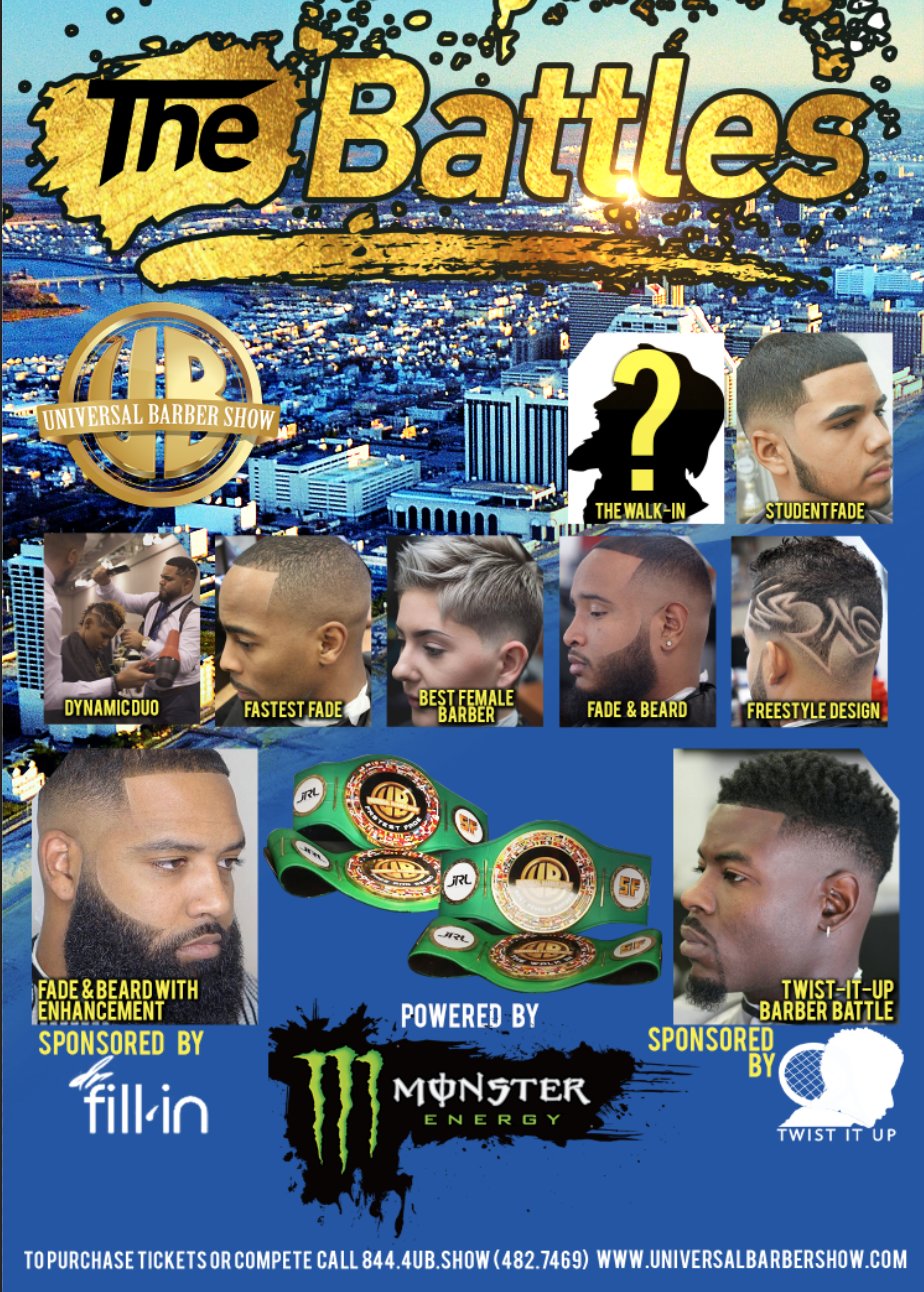 We will host 8 separate categories to showcase your talent all with cash prizes and Clipper Prizes from our Sponsor. The winner of each catagory will receive the 1st place prize money, that catagories trophy, UBS Custom Title Belt and Free Entry to defend the title in next years Universal Barber Show!
Category 1: Student Visionary Cuts - Display your creativity any way you like!
Category 2: Fastest Fade
Category 3: Best Female Barber
Category 4: Freestyle Design
Category 5: Dynamic Duo Design
Category 6: Fade and Beard (No Enhacements)
Category 7: The Walk In (New Catagory)
Visit our website and instagram page
IG:@Universalbarbershow Launch January 2017 for more information about each catagory
IG@Universalbarberexpo Launched Febuary 2016
*All Events have a no refund policy* We will give you a credit to Future events*