UNITY Halloween Ball featuring ULTRA NATE alongside Christi Mills & Mr. Bootsauce

Thursday, October 29, 2015 at 9:00 PM

-

Friday, October 30, 2015 at 2:00 AM (PDT)
Event Details
UNITY: The Halloween Ball featuring Ultra Naté alongside UNITY residents Christi Mills & Mr. Bootsauce
TICKETS ARE VERY LIMITED. NO GUESTLIST AVAILABLE. 21+.
ULTRA NATE
www.ultranate.com
www.facebook.com/ultranatemusic
twitter.com/ultranatemusic
www.myspace.com/ultranatemusic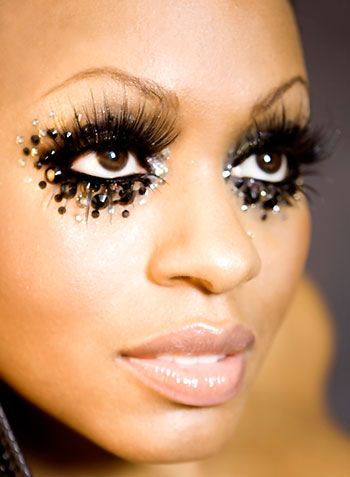 In her two decades of making music, Ultra Naté has remained a musical chameleon, embracing a variety of sounds, from R&B/hip-hop, soul and disco to house, rock and electro-pop.
Twenty years after sashaying onto international dance floors with the club anthem, "It's Over Now," Naté stands tall and proud, proving that artist longevity, though not common for singers of dance music, is alive and well—and a real possibility for those willing to work hard for the money.
Ultra Naté's 20 + year anniversary in the business comes at a time of non-stop work and recording sessions. In addition to prepping her eighth studio album Hero Worship (set for release in early 2013), Ultra Naté's been busy in the studio with Robbie Rivera, Aussie wonder twins Nervo, Quentin Harris (with rock/funk project Black Stereo Faith), chart-topping EDM troubadour Chris Willis, Italy's hit maker Nicola Fasano, Hometown Baltimore's own DJ Class, Destiny's Child' Michelle Williams and house music innovators Todd Terry and David Morales.
Working hard for the money also means wearing numerous hats. Sure, Naté is the singer of the song, but she is also a songwriter, producer, DJ, label owner (BluFire and 410 Paradox Underground), club promoter and live performer.
For the B-more-residing Naté, such diversity is a natural extension—or evolution—from one creative aspect of the music scene to another. "I've been in this scene for a long time, so it's easy for me to transition from one area to another rather seamlessly," she explains. "Sure, I'm still learning some particular dynamics, but that's the fun part of the process. When you stop learning you're doomed."
Consider this: A few years ago, Naté stepped behind the turntables to learn the art of DJing, which paved the way to her monthly Deep Sugar party at Baltimore's Paradox club, where she is DJ, host and promoter. Now, she is a much sought after artist and DJ on the international dance/electronic/house music circuit. Ultra currently holds a mixshow residency on influential French Radio Station FG for a 5th year straight alongside some of the world's top jocks such as Bob Sinclar, Alex Gaudino, Fedde Le Grand and David Guetta.
At the end of the day, and 20 years on, Naté's maverick style has not changed. It remains intact. She says her creative process, over the years, has not changed either. "I still work in many different ways," she explains. "I'm very open to trying things differently. Remember: I don't like boxes."
When asked if there is one moment from her two decades in music that will be forever embedded in her mind, Naté pauses. Smiling, she says, "It was in 1998 when 'Free' had hit its stride. I was performing at an outdoor festival in front of 300,000 people. Midway through the song, I had the sound engineer stop the music so that I could hear the people sing the song a cappella. It was a sea of 600,000 hands in the air, singing a song I wrote—a song that came from my one little self."
Well, this "one little self" continues to move forward having shared the stage this past year with the likes of Nile Rodgers and CHIC, Johnny Marr (of The Smiths), Grace Jones, Martha Wash, Mark Ronson and Dimitri of Paris all the while releasing several currently smoldering releases. These include the infectious club gem "Planet Called Love" with David Morales (one of three exclusive collaborations from Morales' acclaimed "Changes" album), the #1 collaboration with Marlon D and The Underground Collective "God's Message", plus a brand new solo stormer called "Everybody Loves The Night" which will preview Ultra's long-awaited full-length, "Hero Worship" due in 2013.
"I want to continue to be in your face," says Naté.
We wouldn't want it any other way.
Alongside UNITY Residents;
CHRISTI MILLS
www.facebook.com/christimills
www.soundcloud.com/christimills
MR. BOOTSAUCE
www.facebook.com/mrbootsauce
www.soundcloud.com/mrbootsauce
When & Where

El Bar
3256 Cahuenga Boulevard West
Los Angeles, CA 90068


Thursday, October 29, 2015 at 9:00 PM

-

Friday, October 30, 2015 at 2:00 AM (PDT)
Add to my calendar
Organizer
Unity: Deep Inside House
Bringing you the finest in Deep & Underground House Music
UNITY Halloween Ball featuring ULTRA NATE alongside Christi Mills & Mr. Bootsauce