Unity Education Summit Breakfast – 2014

Tuesday, August 12, 2014 from 7:30 AM to 9:30 AM (PDT)
Event Details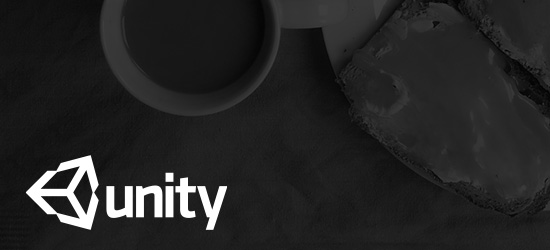 Please accept our personal invitation to attend the  
Unity Education Breakfast
SIGGRAPH 2014 

Tuesday August 12, 2014  
7:30am - 9:30am
HYATT REGENCY VANCOUVER - PLAZA BALLROOM A&B
Enjoy a hot breakfast with the Unity team for a quick update on Unity's educational strategies and priorities. Then, we will bring together a select panel of leading educators, from across the continent, to discuss and share challenges, successes and insights into interactive graphics research and instruction for video games and beyond. Afterward, you'll have an opportunity to pose questions and share thoughts with the team and panelists.
MEET OUR ESTEEMED PANELISTS
 André Thomas
André has spent nearly 20 years in CGI production and was formerly the Head of Graphics – Football for EA Sports Football games (NCAA, Madden, Head Coach, NFL Tour). The Madden franchise is the longest running and most successful sports franchise in the history of the games industry.
After finishing his education and working for a few years in Germany, he was able to turn his passion for Computer Graphics into a career in 1994. André created graphics for such notable feature films as Men in Black, Con Air, Independence Day, and Tomorrow Never Dies. In 1997, he moved to London where he worked for 7 years on live action features and commercials. He worked on the Disney backed, all CG-3D feature film Valiant in 2003. After the completion of Valiant, André joined DNA Productions in Dallas where he worked on the CG feature Ant Bully and oversaw the shading and rendering of the movie. In 2007, André relocated to Orlando, Florida were he joined Electronic Arts – Tiburon and worked on over 15 shipped football games for the majority of platforms.
André joined the faculty of the Visualization department in the College of Architecture at Texas A&M University in January of 2014, where he is currently teaching Game Design, Game Development and interactive graphics techniques and in the process of establishing the Texas Interactive Experience Lab – TIEL.
Drew Davidson
Drew is a professor, producer and player of interactive media. His background spans academic, industry and professional worlds and he is interested in stories across texts, comics, games and other media. He is the Director of the Entertainment Technology Center at Carnegie Mellon University and the Founding Editor of ETC Press and its Well Played series and journal.
Drew helped create the Sandbox Symposium, an ACM SIGGRAPH conference on video games and served on the IGDA Education SIG. He serves on many advisory, editorial and review boards as well as judge and jury panels. He is the lead on several grants with Macarthur and Gates, and has written and edited books, journals, articles and essays on narratives across media, serious games, analyzing gameplay, and cross-media communication.
Larry Bafia
An animator and educator who works with various media, Larry started his career in stop motion and Claymation with Crocus Productions in Chicago and then the Will Vinton Studios in Portland, Oregon. At the Vinton studio for nearly a decade, Larry worked on stop motion projects such as the California Raisins, Michael Jackson's Moonwalker, The Globeheads and numerous other commercial projects before moving into CGI. While part of the Vinton CG commercial group, Larry animated characters for national, prime time ads Chips Ahoy! Raid and M&M's.
During his seven year stint as Commercial Animation Director at PDI/Dreamworks, Larry directed commercials for many top clients including Coca-Cola, Sega, Intel, Kraft, Target, Circle K, and Saturn. While with PDI/Dreamworks, Larry was also a Sequence Lead Animator on several hit films including Antz, Batman & Robin, A Simple Wish, and was on the effects team for Mission Impossible II, Forces of Nature & The Peacemaker.  At Warner Brothers Larry served as Lead Animator for the Stop Motion development team on Tim Burton's feature Mars Attacks.
From 2002 through 2008 Larry was Department Head of Animation and Visual Effects at the Vancouver Film School. Larry has also served as VP of Faculty and Development at VanArts.
Currently he is a faculty member in the Masters of Digital Media Program at The Centre for Digital Media, Vancouver BC.
Patrick Pennefather
As an international award-winning sound designer and composer, Patrick has worked on over 1500 productions for the past 25 years with numerous clients including Bard on the Beach, Push Festival, Electric Company Theatre, the Virtual Stage, McDonald's Special Events, CBC Radio & Television, ZED TV, and Bravo Television.
Patrick has been facilitating project-based learning in the Master of Digital Media Program at The Centre for Digital Media since 2007. An early adopter of the Unity 3D game engine, Patrick has facilitated over a dozen projects oriented towards gaming, interactive storytelling and other difficult to classify interactive experiences.
He has secured funding for a prototype of an interactive game book that will eventually switch back and forth between a 2D and 3D visual style. He has mentored and managed project-teams at the MDM Program with a focus on rapid prototyping, vertical slicings and when lucky, complete projects with brands like EA, Blackbird, Roadhouse Interactive, and the U.S. Department of Energy and Defense. He has also used Unity as a rapid prototyping tool in a variety of interactive design jams facilitated in Beijing and Wuhan, China.
When & Where

Hyatt Regency Vancouver – Plaza Ballroom A&B
655 Burrard St
Vancouver, BC V6C 2R7
Canada

Tuesday, August 12, 2014 from 7:30 AM to 9:30 AM (PDT)
Add to my calendar
Organizer
Unity is the creator of the world's most widely used real-time 3D (RT3D) development platform, giving developers around the world the tools to create rich, interactive 2D, 3D, VR and AR experiences. Our 800+ person engineering team keeps Unity at the bleeding-edge of technology by working alongside partners such as Facebook, Google, Magic Leap, Microsoft, and Oculus to ensure optimized support for the latest releases and platforms.
Experiences made with Unity reach nearly 3 billion devices worldwide, and were installed 24 billion times in the last 12 months. Unity is powering RT3D in architecture, automotive, construction, engineering, film, games, and more.