Description



The annual Unity Developer Day conference tour is coming to Vancouver for the first time ever — join us for an exciting day of development talks, games, and more at Unity Developer Day: Vancouver this September 29th!


Unity Developer Day is a conference series dedicated to supporting local developers through the exchange of stories and skills that promote the creation of successful Unity games and interactive media.


Our Vancouver edition brings together local game creators and Unity staff to share their expertise through a full-day conference track, networking lunch, and showcase of local games and projects made with Unity.


Expert Unity evangelists and staff will give talks focused on how local developers can get the most out of their work with Unity and its services. They'll cover topics like Unity's Entity Component System / C# Job System, Shader Graph, Machine Learning, Scriptable Render Pipeline, Photogrammetry, & more!


Local speakers will share experiences and insights gained throughout the creation of their Unity games - be it through programming, design, art, audio, business, and more.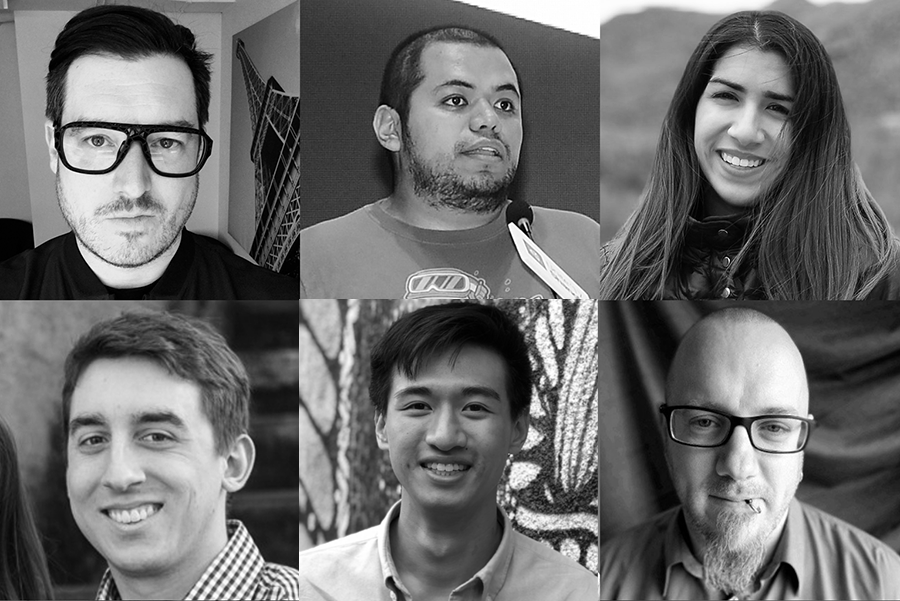 Unity Developer Day will feature Unity staff and evangelsits like Adam Myhill, Arturo Núñez, Ashley Alicea, Jack Pritz, Michael Tseng, Mike Wuetherick,

and more.
---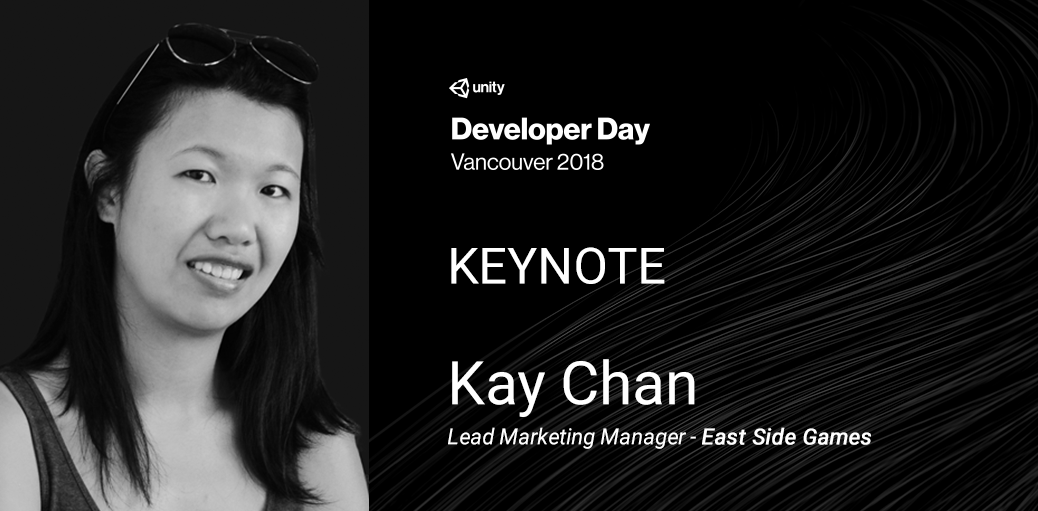 We're thrilled to welcome East Side Games'
Kay Chan
as our Keynote Speaker for Unity Developer Day: Vancouver 2018!
As the Lead Marketing Manager at East Side Games and Organizer of the Vancouver Unity User Group, Kay will be sharing her expertise at the event's opening keynote with a presentation on the state of the industry in Vancouver - along with a special introduction by Unity staff. Arrive early to reserve your spot - seats are limited!
---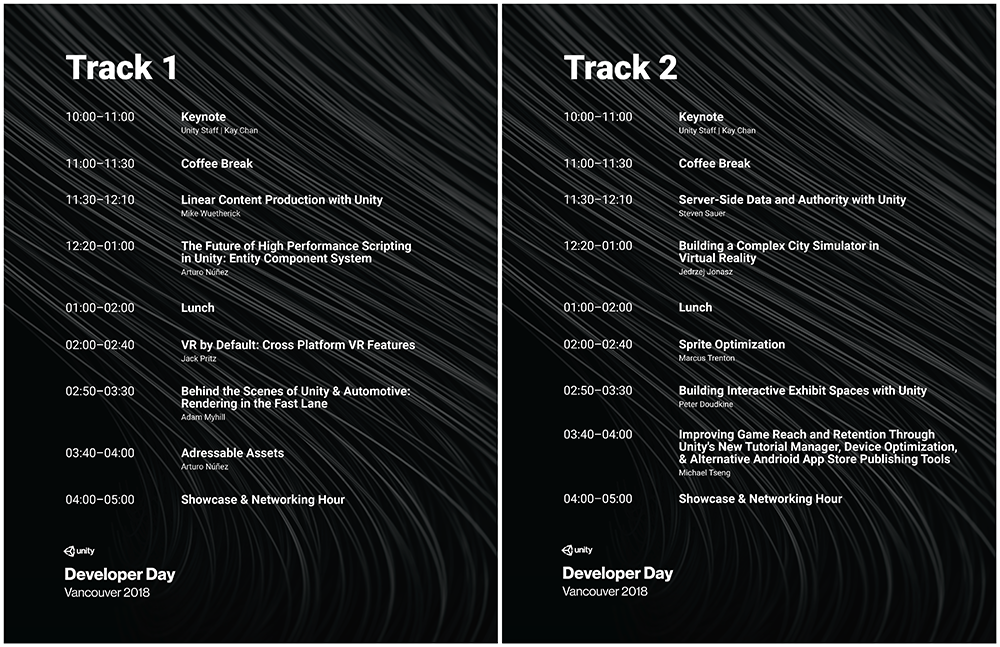 See the full schedule, talk descirptions, speaker info, & more on Unity Connect.
---
Meet with Unity Recruiters & staff from Visual Studio

Come meet the Unity Recruiting Team at Unity Developer Day! They'll have a table at the event where you can ask questions and discuss local and global opportunities with Unity. The team will also be doing interviews so don't forget to bring your résumé.

Plus, don't miss Microsoft's table at the event to share your Unity development experiences and learn more about Visual Studio Tools for Unity. Whether you're using Visual Studio, another IDE, or even a simple text editor, they're interested in hearing how and why you're developing the way you are!

---
Follow #UnityDeveloperDay on Twitter to catch news about talk annoucements, event updates, and more!

Join us for a day of creation and celebration with Unity - reserve your tickets today!